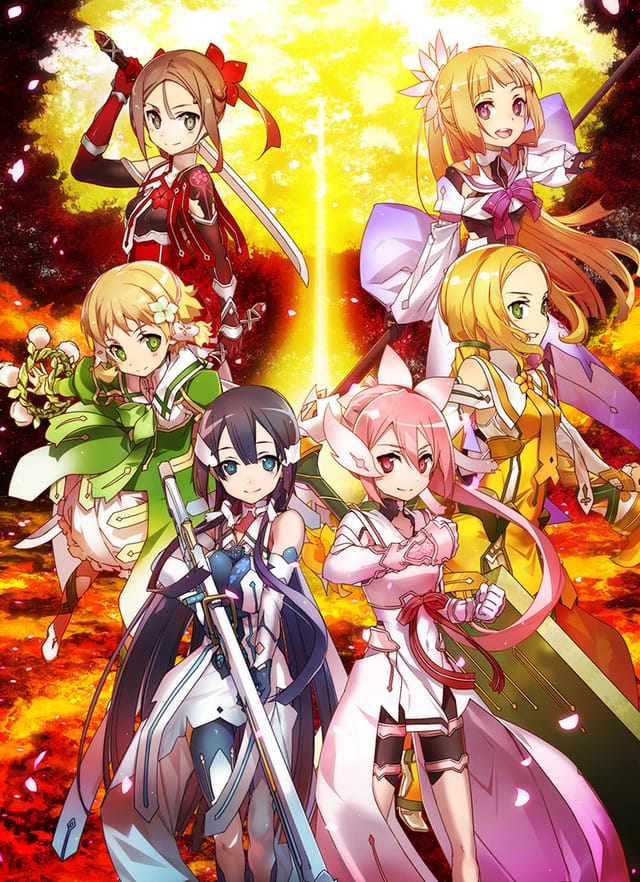 The Hero Club is coming back just in time for Halloween!
Earlier today, the official Yuki Yuna Is A Hero (Yūki Yūna wa Yūsha de Aru) anime website announced that the show's second season will return to Japanese TV this October.
The season will be broken into two parts: Yūki Yūna wa Yūsha de Aru: Washio Sumi no Shō (Yuki Yuna Is a Hero: Washio Sumi Chapter) will be used for episodes 1-6. The remaining episodes, meanwhile, will be a direct continuation of the show's first season, tited Yūki Yūna wa Yūsha de Aru: Yūsha no Shō (Yuki Yuna Is a Hero: Hero Chapter).
Yuki Yuna Is A Hero's first season aired during the Fall 2014 broadcast season. The series, which was helmed by Seiji Kishi at Studio Gokumi, ran for twelve episodes. Takahiro Sakai provided character designs on the series, while Makoto Uezu took charge of series composition.
PonyCan USA holds the rights to Yuki Yuna Is A Hero in North America. Crunchyroll streamed the show as it aired in Japan. They describe it as:
Yuna Yuki is an ordinary second-year middle school student. She gets up in the morning, gets ready for school, goes to classes, participates in club activities, and has fun with her friends. But there is one extraordinary thing about Yuki — she belongs to the "Brave Hero Club." What does the Brave Hero Club do? Who is the mysterious being called "Vertex?" Yuki Yuna and her friends' story takes place in Year 300, Era of the Gods.
Source: Hachima Kiko