Happy Sunday, readers, and welcome to an all-new AniWeekly! A lot has happened in the past week, especially outside of the anime world.
In the United States, a new president was sworn in who, for better or worse, will helm the country for the next four years. The day after, over 2.6 million women across the globe came together in solidarity, as they aimed to promote womens' rights. The protests and marches were conducted with the aim of sending "a bold message to our new administration on their first day in office."
In the world of gaming, pre-orders for Nintendo's Switch console opened in Japan, and almost immediately sold out. The hybrid console sold out in mere minutes, both in brick and mortar and online retailers across Japan.
But, anyway, that's not to say see didn't receive some interesting goings-on in the anime industry. And we're here, bringing you the most promising news and views to hit in the past week!
In The News
That's… not much to be elated over. Crunchyroll parent company Ellation laid off 17 employees last week, following the acquisition of another company.
Festival season will come to DC this August. Otakon announced that they will host this year's Anisong World Matsuri music festival at this year's con. JAM Project is slated to headline the event.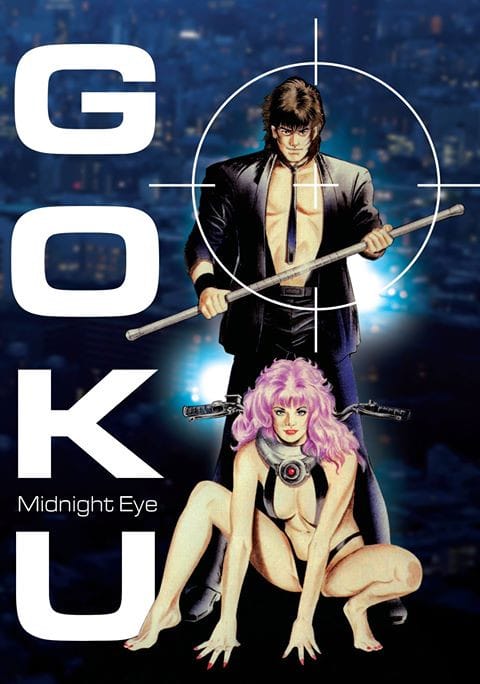 The midnight eye shines a harsh light on evil. Discotek announced that they licensed 1989 OVA Goku Midnight Eye. The company plans to release the title on DVD in "May or June."
Your Name is…? Oh, right! Your Name! Funimation announced that Your Name. will hit North American theaters on April 7. Music group RADWIMPS, who provided over 22 tracks to the film's soundtrack, will write and record English versions of their songs.
Hey Digimon, Hey Digimon! Shout! Factory announced that they acquired the home video rights to the first three Digimon Adventure tri. films. The company will distribute the movies on DVD, Blu-Ray, and digital outlets.
A hero, in every sense of the word. A new trailer for Yuki Yuna Is a Hero: Washio Sumi Chapter's first film hit the web. The teaser unveils the film's official subtitle, "Friends."
Taking the battle from cyberspace to the streets! Japan's The National Center of Incident Readiness and Strategy for Cybersecurity, Information-technology Promotion Agency, and Japan Network Security Association announced that Sword Art Online's Kirito will be the three organizations' honorary Cyber Security Investigator. The character will appear in print and digital materials, which will be distributed from February 1 through March 18.
Meet the maids of Nekopara! Neko Works started streaming a 90-second teaser for their upcoming Nekopara OVA. The project is currently slated for a December 2017 release.
Canada finds justice, in the name of the Moon. Viz Media announced that they will give Sailor Moon R a Canadian theatrical run. The Cineplex theater group will start screening the film on March 1.
God-ZILLA! The first six cast member for Gen Urobuchi's Godzilla anime were officially unveiled. The cast includes Yuuki Kaji and Kana Hanazawa.
The J-Novel Club is sailing the Seven Seas. Seven Seas announced that they'll publish J-Novel Club's titles in print format. Occultic;Nine and Grimgar of Fantasy and Ash will be the two début titles.
From The AniBlogging Community
Bright colors for dark times. Ani-Gamers editor Ink shares a deeply personal piece, reflecting the goings-on of the anime world and real life. How he's held together, and managed to solder on, writing about bright colors and happy times, while we find ourselves in a world of change and turmoil.
A truly striking gambit. Krystallina at The OASG takes a look at Amazon's newest anime initiative, Anime Strike, and gives her call on whether the initiative can really take off in a crowding market.
One show, two philosophies, all Trigger. Atelier Emily takes another look at Little Witch Academia this week. This time around, she look at creator Yoh Yoshinari's own attempts to bring two long-standing views of the anime industry into the realm of animation.
That foul beast called "censorship." Lauren Orsini published a fantastic inestigative article at Anime Feminist, which covers MyAnimeList's recent rewrites of a Jewish contributor's anti-Nazi article. It's a fantastic, piece of journalism that really deserves a read.
Weekly Fun Stuff!
https://www.youtube.com/watch?v=qM_FnlMCkdE
Last week, at Japan's big Nintendo Switch unveiling event, Nintendo brought in their in-house rock group. The group, dubbed the Nintendo Special Rock Band, opened both days of the public show with performances of tunes from Splatoon, Mario Kart 8, Xenoblade Chronicles, and Splatoon 2.