Happy Monday everyone, and welcome to a new week of Media Create sales numbers! Now, before we begin: Remember how, through all of December, I warned that we'd be seeing dropoffs come January? Welp, January's here, and the decline is underway. Expect to see another week of drops before things bottom out, with a few spikes for marquee titles like Biohazard 7 (PS4). Going by previous years' data, we'll likely remain low until the March launch of the Switch because, well, new hardware.
Anyway, that said, let's ride this decline and dig into some sales analysis!
Nintendo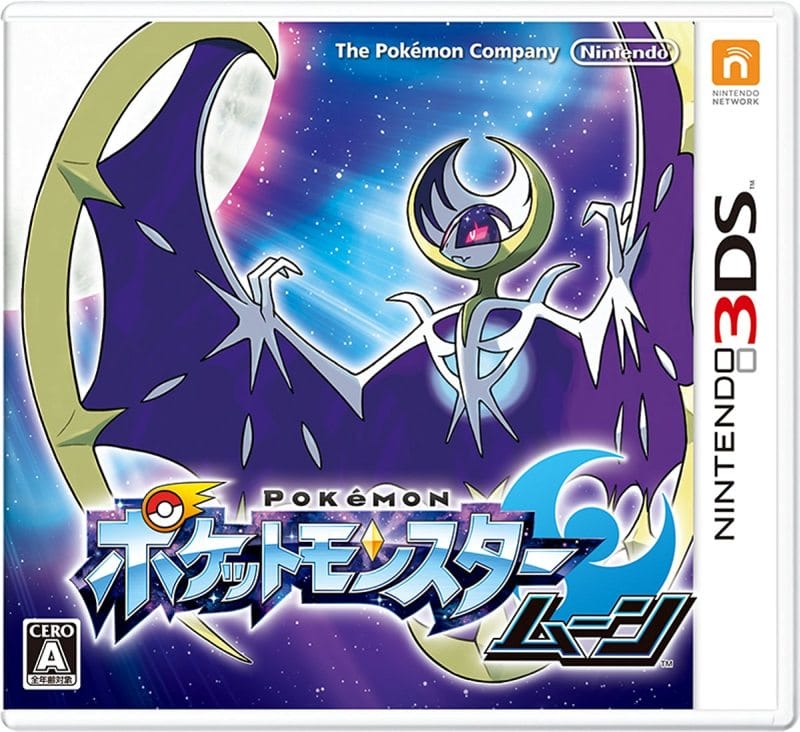 The big N lost a fair amount of ground this sales period. Titles on Nintendo hardware claimed eight spaces on the top-20, with seven 3DS games and a Wii U title making the cut.
The lure of Alola seems to have dampened in this post-holiday lull. Pokémon Sun & Moon saw a roughly 65% drop this period, declining to 31,656 units sold (3,071,241 LTD) and taking fourth place. Adding in sales of the double-pack bundle, which sits at 157,492 last charting, we're looking at lifetime sales of 3,228,733 units sold. The title should crack that 3.25 million milestone next week, which is just fabulous overall.
Meanwhile, folks are continuing to build better death traps for poor Mario on the 3DS. Super Mario Maker 3DS moved another 23,845 units (914,683 LTD) to take the #5 spot. The title crushed the 900K milestone, and is showing no signs of slowing down. I don't doubt that we'll be celebrate a cool million by the time the Switch launches.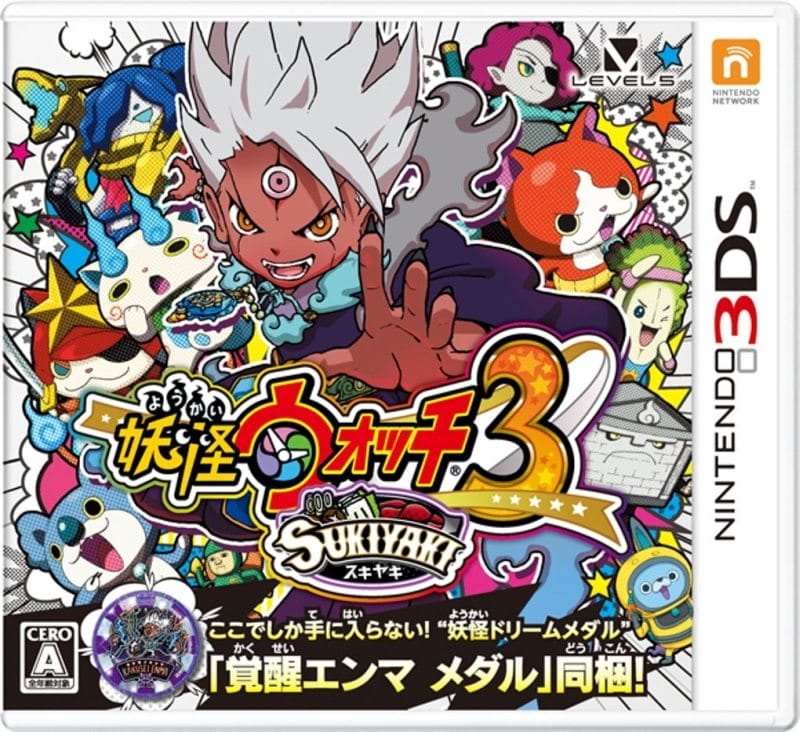 Meanwhile, the ghoulish denizens of Yo-Kai Watch 3: Sukiyaki (3DS) are still hanging tough at the sixth place. The title saw pretty flat sales week-over-week, moving 23,192 units (608,398 LTD). The title passed the 600K mark, which is incredibly encouraging. The title should continue to enjoy consistent sales going forward.
Meanwhile, it's all aboard at 7th place, as fans continue to line up for their Momotetsu fix. Momotaro Dentetsu 2017: Tachiagare Nippon!! (3DS) sold through another 16,732 copies (261,089), breaking through the quarter million milestone. This is fantastic for a title that essentially disappeared from the market for the better part of half a decade, and shows great promise for the possibility a new installment. Kudos, Nintendo – you revived this fan-favorite brand in grand fashion.
Unfortunately, it looks like Miitopia's (3DS) revival has finally started to stall out. sales declined by about 70% week-over-week, a bit higher than the 60% average we've seen across the board, to rest at 7,334 (152,172 LTD). The news isn't all bad for this quirky RPG, though. This week's sales proved to be enough to claim 12th place, while surpassing 150,000 lifetime sales.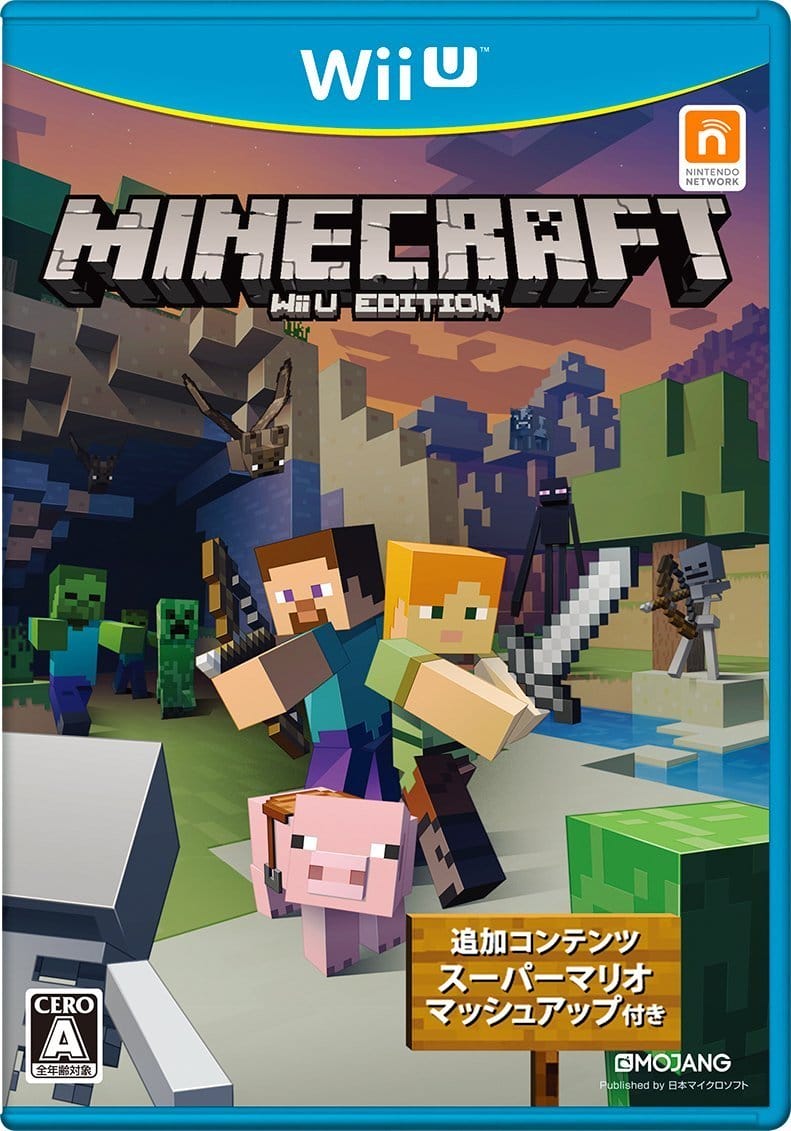 Not far behind, fans are settling into their quirky little towns for a well-earned winter break. Animal Crossing: New Leaf's (3DS) "Welcome amiibo" SKU moved another 6,410 copies this period (107,764 LTD) to take 13th place. Again, just to stress this: we're looking at the fourth re-release of *New Leaf* this period, which has sold through over 100,000 copies. Simply freaking astounding.
Then there's Minecraft, the blocky builder that could. Twice! The game's Wii U SKU dug its way down to 16th place this period, selling through 4,940 units (275,984 LTD). I can't say for sure whether this will break 300K at this point, but I wouldn't be shocked if it does. Regardless, selling 275,000 copies on what's essentially dead hardware is nothing short of a Herculean task. Kudos, Microsoft.
At the back of the lineup, we find the forgotten heroes of baseball. 3DS title Jikkyou Powerful Pro Baseball Heroes plunged to 19th place this period, with 3,714 copies reaching customers (77,274).
On the Hardware Front
The 3DS saw an expected drop this period, declining to 34,546 units sold. This was still enough to capture an easy second place, though, so again – not an awful sign, just a new year kicking in.
The Wii U on the other hand, well…
In the world of military history, U-1169 was a German U-boat, ordered in 2 April 1942. The craft had her maiden voyage on 2 October 1943, and was helmed by Oberleutnant zur See Heinz Goldbeck. On March 29, 1945, 38 days out from Kristiansand, U-1169 was located by British frigate Duckworth. the craft was destroyed by depth charges in the English Channel, just south of Lizard Point – there were no survivors.
With 1,169 units sold, I'm guessing that Nintendo can't wait until March 3, when they can finally sink the Wii U and focus on the Switch.
Sony
This time around, the PlayStation family took the lion's share of the sales chart. Twelve titles on Sony hardware claimed places in the top-20, with nine PS4 games and a trio of Vita titles making the cut.
Leading the way, naturally, was Kingdom Hearts HD II.8 Final Chapter Prologue (PS4) Before I go further, though: can we please, PLEASE get a sane title in this franchise again? I mean… I'm half-expecting to see "Kingdom Hearts III HD 4K Mambo Tango Foxtrot With Vanilla Sprinkles and A Cherry On Top" as the next mainline game in the franchise at this point. Joking aside, the title, which collects Kingdom Hearts: Dream Drop Distance, Kingdom Hearts χ: Back Cover, and Kingdom Hearts 0.2: Birth By Sleep into one package, took first place this period with 137,797 units sold. This is a fantastic opening for the title, which has Famitsu pegging it at sell-out levels. Kudos, you magnificent name-confused bastard.
For those who wanted something a bit darker, and courtroom-y, *Danganronpa* was there. Danganronpa V3: Killing Harmony (Vita) took second place this period, opening with 76,166 copies sold. The PS4 SKU took the #3 space, with 40,006 units reaching customers. Combined, the two versions sold through 116,172 units. this is absolutely a fantastic opening, as the Vita version was able to maintain its sales without being cannibalized by the PS4 edition. The franchise is definitely showing signs of growth, which should make any *Danganronpa* fan happy.
Where the 3DS has *Animal Crossing: New Leaf*, the PS4 has Grand Theft Auto. The budget-priced re-release of Rockstar's latest venture into Los Santos sold through another 10,066 units (245,418 LTD) to take 8th place. The title is on-track to break 250K next sales period. Given that this is a re-release of a remaster that first hit stores in 2015, this is nothing short of fantastic.
Meanwhile, the Regalia continues to meander aimlessly through Duscae, I mean the sales charts. Final Fantasy XV (PS4) moved another 10,004 units (917,772 LTD) before setting up camp at 9th place. The title could still possibly reach that million mark, though its chances grow longer with each passing week. Wtill, it'll be worth keeping an eye on for the near future.
Minecraft's Vita SKU continues to be the handheld's rock. The title moved another 8,890 copies this sales period (1,083,384 LTD) to take 10th place. I'm not sure what more can be said about the game at this point, outside of "keep on truckin'"!
Not far behind, we have a bit of panderiffic shooting. SG/ZH: School Girl/Zombie Hunter blasted its way into 8,439 households, which was enough to secure 11th place. According to Famitsu, the title sold through 60-80% of its initial allocation, which is a solid opening.
It seems the Bhikkhuni Party is in full force in the bottom of the charts this week! Vita title Valkyrie Drive: Bhikkhuni – Bikini Party Edition, a re-release of Valkyrie Drive: Bhikkhuni that bundles in all the DLC, shifted 5,078 copies this period to claim 14th place. Given that this is a port, and that the title sold through 60-80% of its initial allocation, I think we can qualify this as a solid opener.
Meanwhile, the Underworld have taken up residence in the lowest rungs of society. Yakuza 6: The Song of Life (PS4) shifted another 5,064 units this time around (331,388 LTD), which was enough to hold on to the #15 space.
For those who tire of organized crime, though, Watch Dogs 2 (PS4) continues to bring the world of cyber criminals to life. The title hacked into 17th place, shifting 4,656 copies (102,611 LTD). The title's officially crossed the 100K threshold for the period, which is a fantastic showing.
The Great War continues to rage on at the very rear of the battallion. Battlefield 1 (PS4) inched forward this period, selling through 4,647 units (249,053 LTD) to claim an outpost at 18th place. The title is primed to cross the 250K milestone next sales period, which would be cause to celebrate.
At the back of the pack, Biohazard fever continues to infect Japan. Resident Evil 6 (PS4) sold through 3,272 copies (28,196 LTD) to lurch to 20th place.
On the Hardware Front
The PS4 took top honorts this week, with 47,003 units reaching customers. We should see the console breeze past 4.25 million next sales period.
The Vita, meanwhile, took third place this period, with 13,816 units sold. If all goes well, we'll see the handheld cross 5.5 million units sold within the next two weeks. The PS3, on the other hand, continues to meander along, selling through another 701 consoles for the period.
Microsoft
In Canadian Government, there is a firm age limit on all senators, or members of the Upper House. These 105 members, who are appointed by the governor general on the advice of the prime minister, can only serve until the age of 75. After this point, they are forced to retire.
In Japanese console sales, 75 XBox One consoles sold is probably bringing some pressure for early retirement to a couple of senior staffers.