Happy Saturday everyone, and welcome to a new week of Media Create sales! This is a cause for celebrations and sadness alike, as we saw the release of Resident Evil 7 on the PlayStation 4, while we said goodbye to a Wii U presence in the top-20. No, really. Minecraft finally gave up the ghost this sales period.
So, for now, let's take a moment to bid Nintendo's box a fond farewell, as we set our sights on March 3 for some potentially crazy launch-week (non-stop climax) action.
Nintendo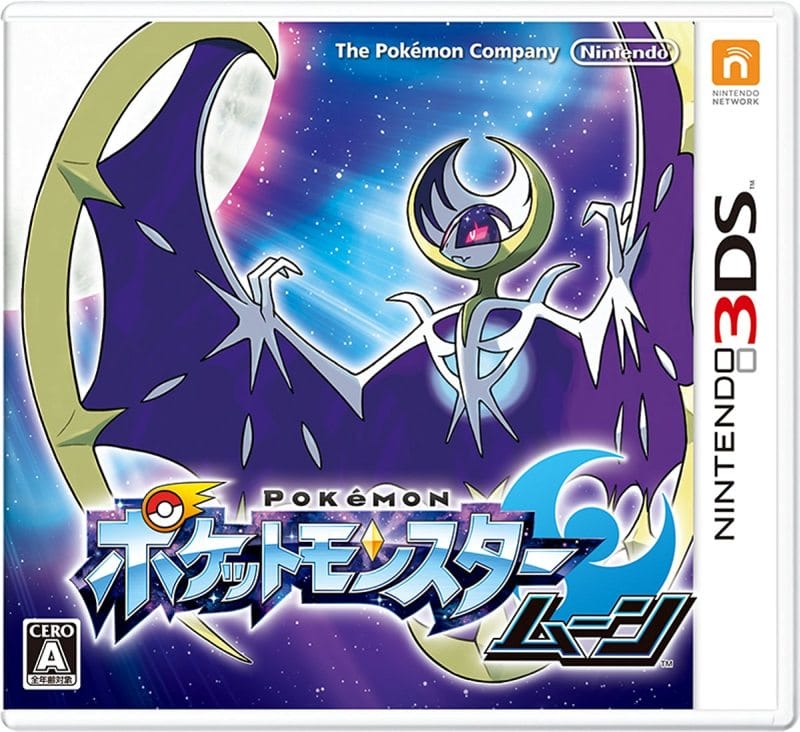 With the Wii U out of the picture, the big N's sole contender for the moment is the 3DS, which saw seven titles hit the big board.
Leading the way was the parade of trainers headed to Alola. Pokémon Sun & Moon (3DS) saw sales remain relatively flat this week, as it sold through 20,343 units (3,112,620 LTD) to take third place. Combined with the sales of the double pack bundle, which sits at 157,492 last charting, we're looking at total sales of 3,270,112 units reaching fans across Japan. I'm still bullish on the title, and I don't doubt that we'll see the four million mark before it exits the charts, but I'm revising down from "by summer" to "by the fall." Regardless, this is still an absolutely fantastic performance for the title.
Meanwhile, Yarn Yoshi's adorable mug seems to have snared the hearts of Japanese gamers for another week. 3DS title Poochy & Yoshi's Woolly World managed to move another 17,869 copies this time around (57,424 LTD), which was enough to claim the #4 space. The game is already ahead of its Wii U counterpart, which only managed to shift 42,891 copies by week-2. Furthermore, the 55% week-over-week drop is pretty encouraging. The title could possibly show legs. At worst, it'll definitely blow by the Wii U version's sales, so long as momentum remains somewhat consistent.
Not far behind, the ghostly goings-on of Yo-Kai Watch continue to delight the Japanese public. Yo-Kai Watch 3: Sukiyaki (3DS) held on to 6th place this period, with 13,017 copies reaching customers (642,246 LTD). We should see this version cross 650K next week, if all goes well.
As we move past the spooks and spectres, it's clear that the Build is still on in the top-10. Super Mario Maker 3DS shifted another 12,150 units this period (941,119 LTD) to bounce back up to the #7 space. The title is on track to break 950K next sales period, and I'd be shocked if we don't see this one cross the million mark. Even at 12,000 units per period, we'd be looking at about five weeks. So, I'm pegging "end of March" for that milestone, assuming sales don't crater.
Speaking of cratering, it looks like Momotetsu's losing quite a bit of steam. Momotaro Dentetsu 2017: Tachiagare Nippon!! (3DS) sold through a scant 5,621 units this period (275,348 LTD) to drop to 13th place. While 275K is still strong for a niche title, I am a bit sad to see it finally falling by the wayside.
On the flip side, I swear that Animal Crossing is laced with some super-addictive drug, or something. Animal Crossing: New Leaf's "Welcome amiibo" SKU (3DS)- again, the fourth re-release to date, moved another 4,607 copies (117,404 LTD) to rest at 16th place. To date, New Leaf, as a whole, has moved over four million units, so to see it reaching new customers even today is staggering.
Sadly, it looks like the Miis' RPG adventure is coming to an end. Miitopia (3DS) fell to 19th place this period, with 4,213 copies sold (161,160 LTD). The title will likely be out of the charts by the end of February at its current trajectory. Still, from the game's initial launch to its dramatic turnaround, it's been one heck of a ride.
On the Hardware Front
The 3DS family took a hard-fought second place, with 24,707 units reaching customers. Of those, the New 3DS XL was the lead SKU with 17,600 handhelds reaching fans.
The Wii U, though? ehhhh… gather round, 'cause it's story time.
In the highway system, InterState 710 is a California freeway which runs from Long Beach to Monterey Park. The motorway was named the Los Angeles River Freeway until 1954, and planned to run all the way to Pasadena. Sadly, the final connection wasn't finished due to community opposition from South Pasadena's opposition.
With 710 Wii U consoles sold, it's clear that the console's run is ready to hit its sad end before reaching its ultimate destination.
Sony
This was another strong week for the PlayStation family, which saw seven PS4 games and six Vita titles claiming spaces in the big board.
Leading the way was Resident Evil 7 (PS4), which made an awkwardly out-of-tone Initial D Powerslide to first place with 187,306 units sold. This is a bit lower than my estimates (I had it pegged for about 210K, truth be told, due to RE's sales history and RE6's banner opening at 600K), but from the earnings reports, Capcom seems pleased. So I'd say that's a bit of a wash overall. Lower sales, but a strong base for future installments due to strong word-of-mouth. Keep an eye on week-2 drops for this one, as the title seems to be holding up strongly on online retailers like Amazon, Bic, and Yodobashi. (I live in the USA, so I don't have the "man on the street" insights) This could be a leggier title than we're expecting if the online totals are reflected in in-store excitement.
Sadly, Biohazard's big début means that the idols of ST☆RISH had to take a distant second place this time around. Vita title Uta no Prince-Sama: Repeat Love danced its way to the #2 space with 29,008 units sold. Looking back, I'm not seeing the predecessor, Uta no☆Prince-sama♪ MUSIC 3, as making the charts in its opening on 1/28/2015 (I could be wrong, here). So, to see this one bound to second place is pretty phenomenal.
Beneath the star(ish), poor Kat's starting to come down to earth. Gravity Rush 2 (PS4) dropped to fifth place this period, with 15,798 copies reaching customers (90,159 LTD). The 79% decline is roughly on-par with expectations, so we should see the title hang out at least long enough to clear 100K.
Not far behind, Sora and company are tearing their way down the charts. Kingdom Hearts HD II.8 Final Chapter Prologue (Purple Monkey Dishwasher) (PS4) moved another 11,243 copies (171,798 LTD) to take 8th place. To be honest, I wouldn't be shocked to see this cross the 200K mark by the time it finally drops out of the top-20. Though the declines are in motion, we should see a couple of decent weeks before it finally drops into the low four-digit realms.
Of course, if you're not content with saving the Magic Kingdom, why not make an all-out assault in a courtroom (well, kinda)? Danganronpa V3: Killing Harmony (Vita) moved another 9,734 units this period (101,844 LTD) to take 9th place. The PS4 version charted a bit further down the charts, selling through 4,342 copies (52,302 LTD) to take the #18 space. Both SKUs crossed pretty major milestones, with the Vita version breaking 100K and the PS4 SKU crushing 50,000. Combined, the two versions sold through 154,146 pieces. Kudos, Spike Chunsoft – you did well.
Unfortunately, the Revolution doesn't seem to be faring quite as well. Valkyria Revolution (PS4) tumbled to 10th place this period, with just 7,411 units sold (45,608 LTD). The 81% week-over-week drop is high – but roughly expected for an RPG. Hopefully we'll see the title break 50K by the time it exits the charts. If not? Well… ouch!
Valkyria's Vita SKU also clung to the charts this period, taking 14th with 5,121 copies (23,339 LTD) reaching customers. Though sales are pretty poor, this version saw a better week-over-week hold compared to its PS4 counterpart (72% decline). It'll be interesting to see how performance on the two versions differs from week-to-week.
Where the Revolution falters, though, the criminal world finds its footing. Grand Theft Auto V's (PS4) budget-priced re-release continues to hang on to the bottom half the charts, with 6,447 pieces (259,321 LTD) sold. I'm not sure how much more I can say about this, so I'll leave things with a simple "Kudos, Rockstar."
On the note of PlayStation success stories, Minecraft (Vita) is still trundling along. Mojang's procedural adventure shifted 5,808 units this period (1,096,016 LTD) to take 12th place. We're quickly closing in on the title's second anniversary on the top-20. Here's hoping it can reach that and beyond!
As we get further down the charts, we start to fall into the hell of the licensed début. Vita game Twin Star Exorcists (Sousei no Onmyouji) staggered to 15th this sales period, with 4,681 units reaching customers. New Game! The Challenge Stage! also on Vita, fared just as poorly, with 3,662 copies sold. Considering both were fairly popular anime and manga properties, this has to be painful for the publisher.
Sadly, it looks like the Regalia needs to be put to rest. Final Fantasy XV (PS4) sold a mere 4,600 units this period (928,231 LTD) to take 17th place. The title will likely exit the charts within the next two weeks.
On the Hardware Front
The PS4 took the crown for hardware sales this week, with 40,671 units reaching customers. Of those, 9,893 were PS4 Pro consoles. We're seeing a roughly 25% split between standard PS4 and the Pro, which is pretty interesting. I'm still wondering how things will suss out when wide supply becomes available.
The Vita took third place in the hardware charts, with 10,553 handhelds sold. Meanwhile, the PS3 continues to just do its thing, selling through 579 this period.
Microsoft
In the world of film, Pacific 231 is a 1949 short feature from director Jean Mitry. The feature, which uses Arthur Honegger's orchestral piece of the same name, features close-up footage of driving wheels and running railroad & gear operations arranged to the music. The experimental feature was well-received, ultimately earning the Cannes Film Festival's Short Film Palme d'Or award.
With 231 XBox Ones sold in Japan, it's clear that the console doesn't have that same majestic drive as a raging locomotive in the market.
[Full Charts at 4Gamer]
[Discussion at NeoGAF]
Update 2/4/2017: Uta no Prince-sama actually debuted at 5th place in 2016, with 51, 289 units sold. Apologies on that one – I had the wrong release date (1/28/2015).