It's time to take a first step into the Magical Circle with this reveal.
On Friday, the official Mahojin Guru Guru (Magical Circle Guru Guru) anime series' Twitter account updated with a new teaser visual. The image features Kukuri and Nike in front of a white background.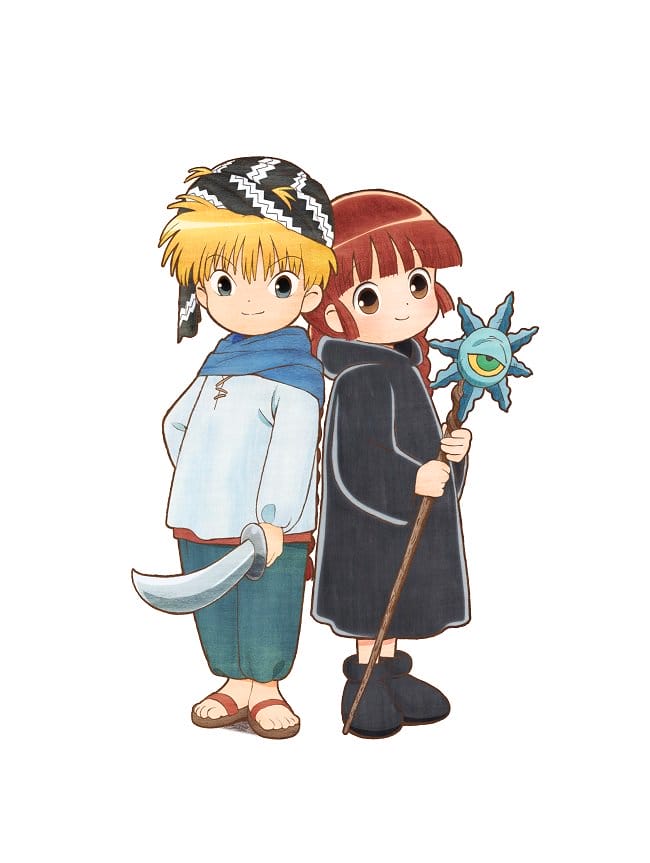 Mahojin Guru Guru is a new series, which is unrelated to the 1994 series of the same name, nor will the series adapt the more recent Mahojin Guru Guru 2. Rather, the series will start at the beginning of the first manga title.
Staff has yet to be announced, but the first cast members were officially unveiled:
Kukuri: Konomi Kohara
Nike: Shizuka Ishigami
A stage event is currently planned for March 25, at AnimeJapan. Both Konomi Kohara and Shizuka Ishigami are slated to attend.
Hiroyuki Eto's Mahojin Guru Guru manga series kicked off in the pages of Square Enix's Monthly Shonen Gangan magazine in 1992. The series ran through 2003, and spanned a total of 16 collected volumes. An anime adaptation was produced in 1994 by Nippon Animation, with Nobuaki Nakanishi (Shin Koihime Muso, Kashimashi: Girls Meets Girl) helming the project.
Source: MoCa News