So, can we say this news fails to disappoint?
Earlier today, Sentai Filmworks took to Twitter to tease a new anime dub. A short video, which has the caption of "Well, it's official!", confirms that Sentai is producing a dub for Chivalry of a Failed Knight (Rakudai Kishi no Cavalry). The video reveals that Christopher Ayres will direct the adaptation.
Well, it's official! #chivalryofafailedknight pic.twitter.com/wacjWDJgRB

— Sentai Filmworks (@SentaiFilmworks) February 17, 2017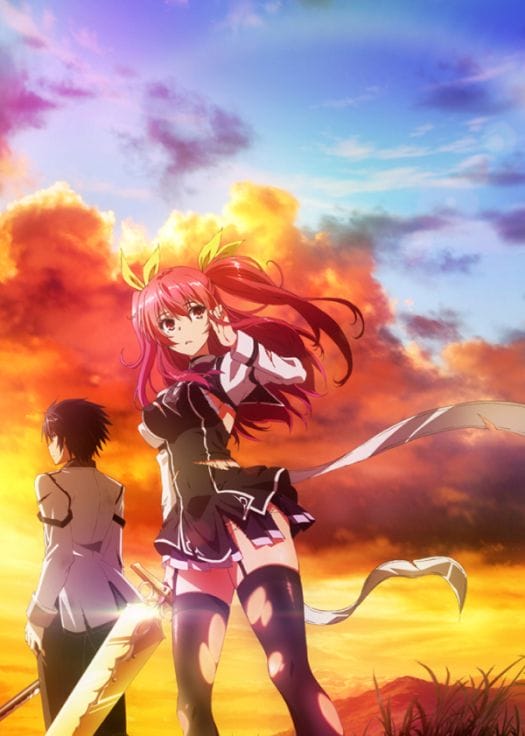 Shin Oonuma (Baka and Test, Watamote) directed the series, with Jin Tamamura filling the role of Series Director. Character designs were provided by Sei Komatsubara. Shogo Yasukawa (Food Wars! Shokugeki no Soma, Terraformars) is handling the show's composition, and Jin Aketagawa was in charge of sound direction. The actual animation was provided by the two-studio team of Silver Link and Nexus.
Sentai Filmworks describes Chivalry of a Failed Knight as:
For Ikki Kurogane, graduating as a Magical Knight is nigh impossible. Among Blazers, he's considered the worst; he can materialize his soul into a weapon, but his magical power is extremely low. To add insult to injury, an unfortunate encounter with the talented and beautiful Princess Stella Vermillion slashes his already slim odds and alters the course of his life forever.
Source: Twitter (SentaiFilmworks)