Now, nobody has an excuse to miss out on best character Momoko Hyakushiki.
On Sunday, Crunchyroll started streaming the first three episodes of Nanbaka on their YouTube channel. The three episodes are presented in subtitled format.
Episode 1
Episode 2
Episode 3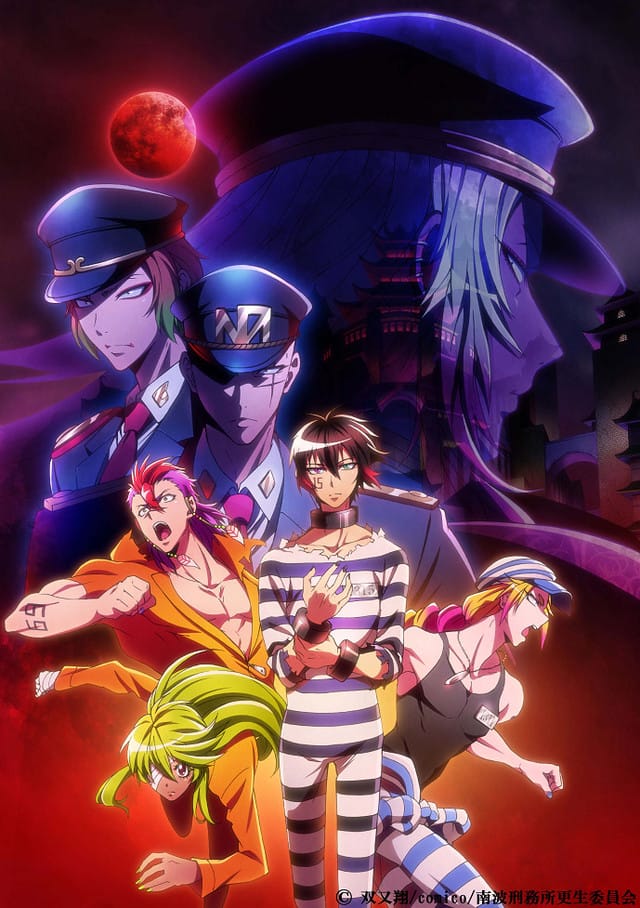 Crunchyroll is streaming Nanbaka as part of its winter 2017 simulcast lineup. The series originally began airing in the Fall 2016 broadcast season. Funimation is offering the dubbed version of the show on FunimationNow.
Nanbaka adapts Sho Futamata's manga of the same name. Shinji Takamatsu (Gintama, Mobile Suit Gundam Wing) is directing the series at Satelight, while Mitsutaka Hirota (The Prince of Tennis II, Sweetness and Lightning) pens the scripts.
Funimation describes the show as:
Four men are assigned to Nanba, the world's most formidable prison. Jyugo, a man who attempted to break out of prison and ended up extending his jail time; Uno, a man who likes to gamble with women; Rock, a man who likes to get into fights; and Nico, a man who likes anime. A super exciting action comedy about the daily lives of the prison's inmates and guards.
Source: Crunchyroll