So, who's ready for an experience brought to you by Nissin Cup Noodle? No, it's not Final Fantasy XV. Still, it's just as blatant!.
Yesterday, Discotek announced that they acquired three new anime titles. The company added the following:
Fighting Foodons (Bistro Recipe)
Freedom
Ultra Maniac
All three titles are slated to hit stores on April 25. Both Ultra Maniac and Fighting Foodons will be released as complete DVD sets. Freedom will hit stores in a Blu-Ray/DVD Combo Pack (Cup Noodles not included).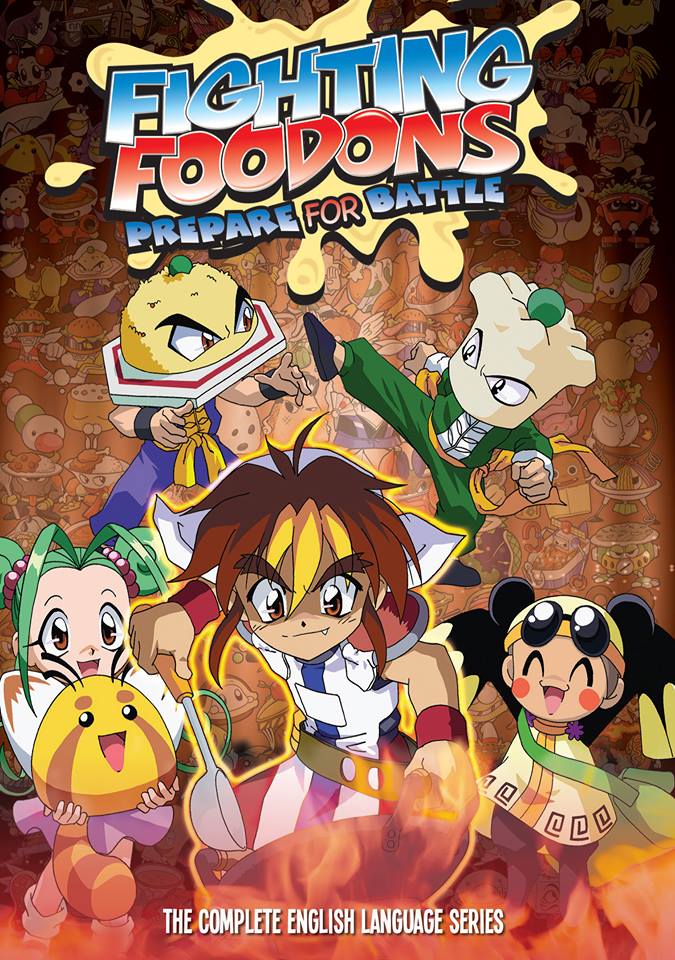 Fighting Foodons is based on Shuntaro Ashida and illustrator Naoto Tsushima's Kakuto Ryori Densetsu Bistro Recipe manga. The series, which originally aired in the Winter 2001 broadcast season, was directed by Tetsuo Yasumi (The Doraemons: Goal! Goal! Goal!!, ATASHIn'CHI) at Group TAC. Minefumi Harada (Saiyuki Gaiden, Wild Adapter) provided character designs on the project.
4Kids Entertainment licensed and adapted Fighting Foodons for TV. The title aired on Fox Kids in North America in September 2002. Discotek describes the show as:
Ruling the world through cooking might sound like baloney, but when food can come alive as combative cuisine, it's no yolk! The conniving King Gorgeous Gorge and his greedy Gluttons are smothering innocent people with their evil Fighting Foodons, and it's up to the young apprentice chef Chase and other rebel chefs like him to stand up to the evil epicureans. The only problem is Chase's greatest culinary accomplishment and his strongest Fighting Foodon is Burnt Meatballs! Though cute, they fight like they taste, and when Chase's dad Jack, a master chef, is kidnapped by the Gluttons, Chase will need a lot more than charred beef to pull his dad out of the fire!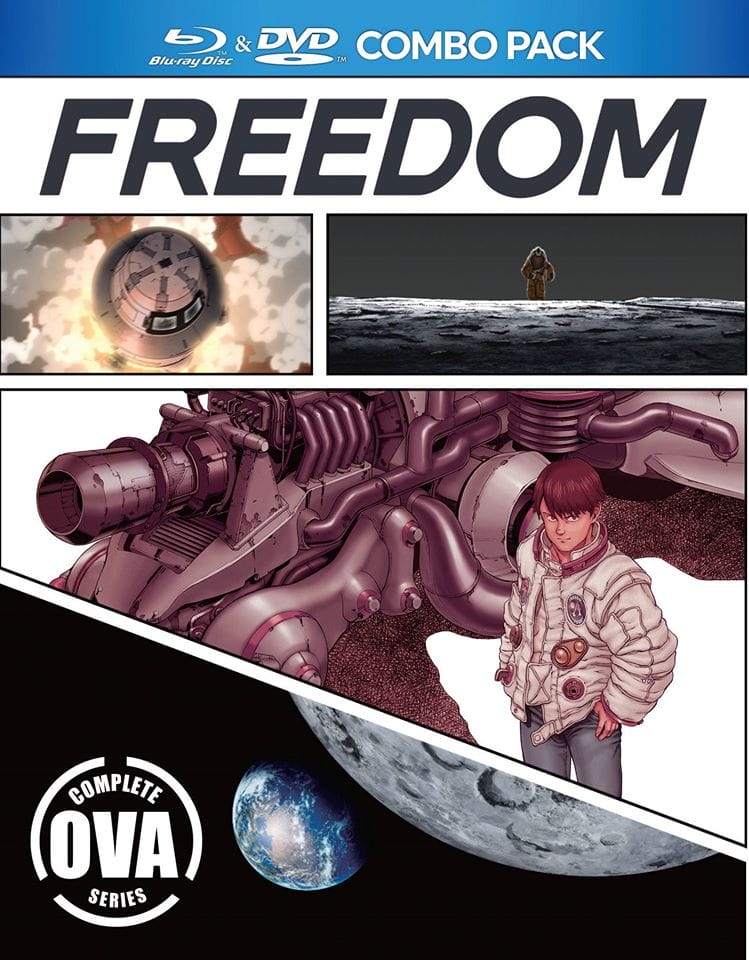 Freedom is an original project from Sunrise, co-produced with Nissin Cup Noodles. Shuhei Morita (Tokyo Ghoul, Kakurenbo – Hide & Seek) directed the project, which featured character designs by Atsushi Irie (Steamboy), Daisuke Sanbu, and Katsuhiro Otomo (Akira, Steamboy). The team of Dai Sato (Eureka Seven, Dai – Shogun – Great Revolution) and Katsuhiko Chiba (Tiger Mask W, Baby Steps) took charge of series composition. Katsuhiro Otomo also provided mechanical designs on the project.
Bandai Entertainment originally released Freedom in North America. Discotek describes the show as:
In the 23rd century, mankind has fled Earth and emigrated to the moon. The last outpost of civilization is the Lunar Republic of Eden, where the omnipresent Citizens Administration Council grants residents everything they need. But what do you do when you discover everything you believe is a lie? A single photograph with an inscribed message found inside a rocket launched from Earth leads a group of young men to question the council ruling the seemingly utopian city. But what length will they go to discover the true meaning of Freedom?
Ultra Maniac is based on Wataru Yoshizumi's manga of the same name. Shin'ichi Masaki (The Humanoid, Space Symphony Maetel ~Ginga Tetsudo 999 Gaiden~) directed the project at Ashi Productions, with Miho Shimogasa (Gravitation, Demashitaa! Powerpuff Girls Z) providing character designs. Miho Maruo (Shonen Ashibe 2) was charge of series composition.
Ultra Maniac aired in the Spring 2003 broadcast season. Geneon Entertainment originally release the series in North America. Discotek describes the title as:
Ayu Tateishi is in her second year of junior high school and is known as the cool popular tennis club girl that all the other girls idolize. To tell the truth, Ayu only acts cool in order to impress Tetsushi Kaji of the school baseball club. Then, one day, Ayu meets Nina Sakura, a transfer student who had found Ayu's missing purse. Nina's strange personality had left Ayu a little perplexed. Furthermore, Ayu finds out that Nina is a witch that came from the kingdom of magic to study abroad. This is a story of one girl's hope of love and another girl's study of magic and their friendship to overcome the challenges set before them. Get ready for the ultra-cool, ultra-funny, ultra-romantic Ultramaniac!