So, is Sagrada like Grenada or…?
Earlier today, the official Sakurada Reset (Sagrada Reset) anime website updated with a promotional video and five new cast reveals.
Promo Video
A new two-minute teaser hit the web, which offers a brief overview of the show's plot. The promo features opening theme, Reset by Yui Makino, and closing theme Tonariau by The Oral Cigarettes as background tracks.
Casting Additions
Five new cast members were officialy unveiled:
Hitsuchi-kun: Kōtarō Nishiyama
Sawako Sera: Rikako Aida
Yōsuka Sakagami: Yūichi Iguchi
Witch: Sayaka Ohara
Shintarō Tsushima: Yōji Ueda
Visuals for each of the new players were also released, which you can check out below:
Sakurada Reset hits Japanese TV on April 5. An advance screening event will be held at the Shinjuku Wald 9 cinema on March 7. Several guests are confirmed to attend, including director Shinya Kawatsura and voice actors Kaito Ishikawa, Kana Hanazawa, and Aoi Yūki.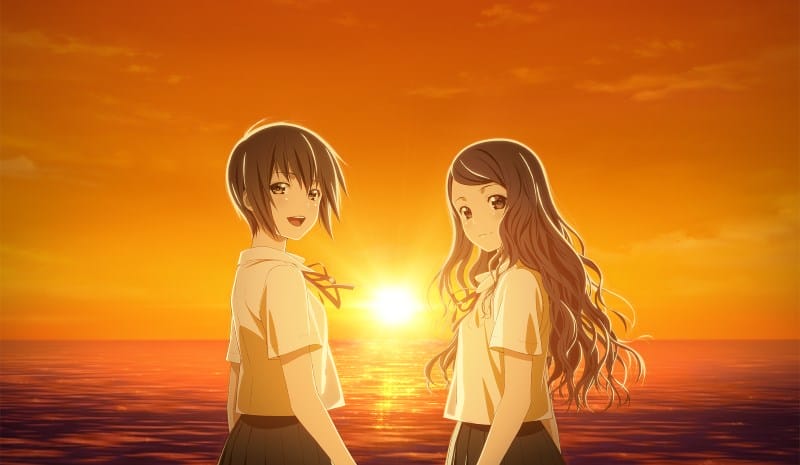 Sakurada Reset is based on Yutaka Kōno and illustrator You Shiina's light novel series of the same name. Shinya Kawatsura (Non Non Biyori, Kokoro Connect) was tapped to direct the series at David Production, with Tomoyuki Shitaya providing character designs. Katsuhiko Takayama (Aldnoah.Zero, Baka and Test – Summon the Beasts) is in charge of series composition.
The confirmed voice cast includes:
Sumire Sōma: Aoi Yūki
Kei Asai: Kaito Ishikawa
Misora Haruki: Kana Hanazawa
Seika Nono: Sachika Misawa
Tomoki Nakano: Takuya Eguchi
Yōka Murase: Yui Makino
Mirai Minami: Yuki Yamada
The original Sakurada Reset light novels by Yutaka Kōno and illustrator You Shiina began publication on May 30, 2009 in Sneaker Bunko's The Sneaker magazine. The first collected volume hit Japanese retailers on May 30, 2009. Seven volumes were produced in total, with the final book shipping on March 31, 2012.
A manga adaptation of the first book was produced by Masahiko Yoshihara. The title ran in Kadokawa's Shōnen Ace magazine in 2010, and spanned two collected volumes.
Source: MoCa News