On a cool winter's night, the moon hangs low over a small town, and it's beautiful.
Earlier today, the official Tsuki ga Kirei (The Moon is Beautiful) anime website updated with the show's première schedule. The series will air on the following networks:
Tokyo MX: 4/6/2017 at 24:00 (4/7/2017 at midnight)
MBS: 4/8/2017 at 26:28 (4/9/2017 at 2:28AM)
BS11: 4/9/2017 at 25:30 (4/10/2017 at 1:30AM)
TV Aichi: 4/10/2017 at 26:05 (4/11/2017 at 2:05AM)
A visual was also released on March 3, which you can check out below: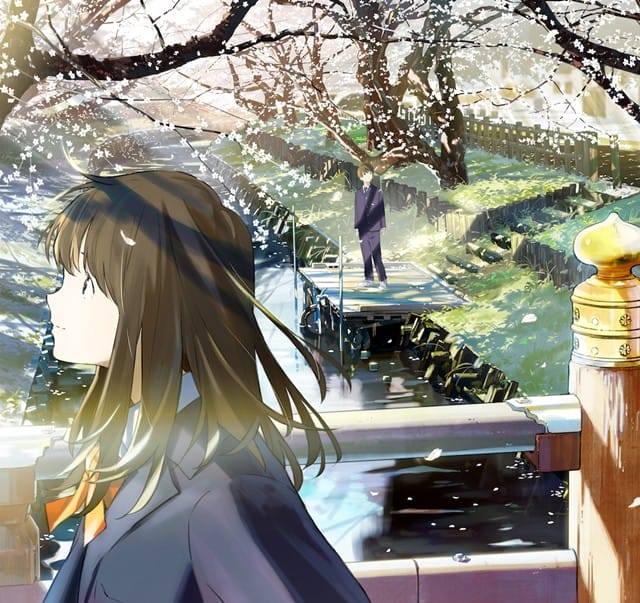 Tsuki ga Kirei will hit Japanese TV in April. Seiji Kishi (Angel Beats!, Yuki Yuna Is A Hero) was tapped to direct the series, while Yuuko Kakihara (Digimon Adventure tri., Orange) will tackle series composition. loundraw is providing original character designs on the project. Studio Flying Dog is producing the show's music.
The confirmed voice cast includes:
Chinatsu Nishio: Rie Murakawa
Kotaro Azumi: Shoya Chiba
Akane Mizuno: Konomi Kohara
Takumi Hira: Atsushi Tamaru
Aira Miyamoto: Kaori Ishihara
Aoi Takizawa: Haruka Shiraishi
Ayane Mizuno: Ryoko Maekawa
Daichi Ogasawara: Makoto Kaneko
Daisuke Tachibana: Mutsuki Iwanaka
Hiroshi Mizuno: Mitsuo Iwata
Junko Azumi: Kikuko Inoue
Miu Imazu: Haruka Chisuga
Roman Yamashina: Eishin Fudemura
Ryouko Sonoda: Nao Touyama
Ryuunosuke Azumi: Kazuo Oka
Sakura Tanaka: Honoka Inoue
Saori Mizuno: Chiwa Saito
Setsuko Satou: Misono Suzuki
Shou Nagahara: Yuuya Hirose
Tsubasa Kaneko: Kentaro Kumagai
Yasuhito Inaba: Mark Ishii
Tsuki ga Kirei is an original project from Studio feel. The series is described as:
Kotarou Azumi and Akane Mizuno are entering their third year of junior high and, for the first time, are sharing a class together. These two, along with fellow classmates Chinatsu Nishio and Takumi Hira, find ways to relate to their peers through mutual emotions and understandings.
Source: Anime! Anime!