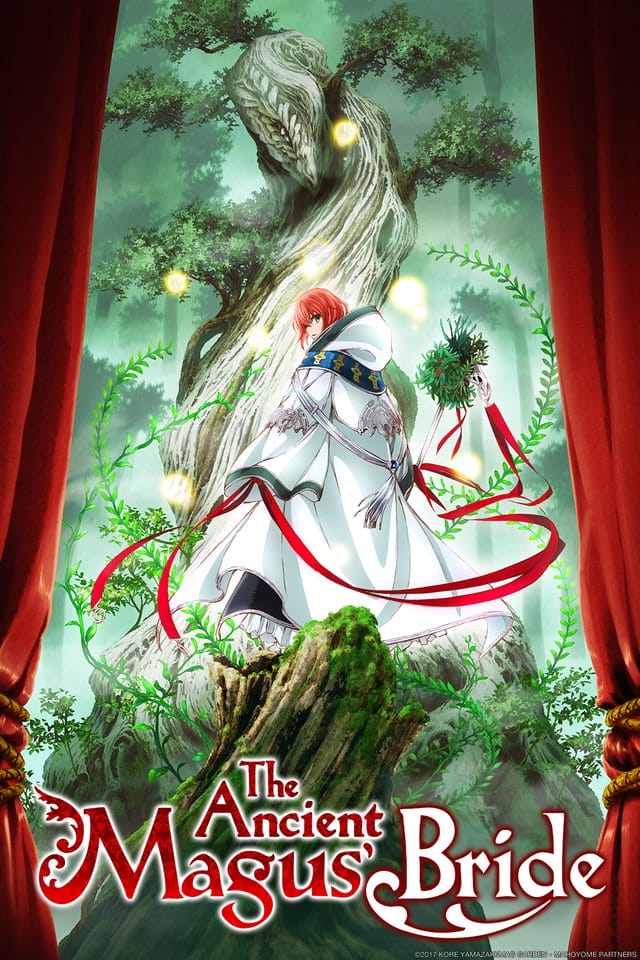 So, this is going to be a marriage like no other, apparently.
Earlier today, Crunchyroll announced that they will stream the upcoming The Ancient Magus' Bride TV series on their digital platform. The show is slated to be a two-cour (two broadcast season) title, which kicks off in October.
The Ancient Magus' Bride is based on Kore Yamazaki's manga of the same name. The show will be produced at Wit Studio, though no staff have been officially unveiled.
The Ancient Magus' Bride also received a two-part OVA in 2016. Norihiro Naganuma (Yowamushi Pedal Movie [2015]) directed the title at Wit Studio. Hirotaka Kato (Eyeshield 21, Hozuki no Reitetsu) provided character designs.
In addition to directorial duties, Norihiro Naganuma was in charge of series composition.
Crunchyroll describes The Ancient Magus' Bride as:
Hatori Chise has lived a life full of neglect and abuse, devoid of anything resembling love. Far from the warmth of family, she has had her share of troubles and pitfalls. Just when all hope seems lost, a fateful encounter awaits her. When a man with the head of a beast, wielding strange powers, obtains her through a slave auction, Chise's life will never be the same again.

The man is a "magus,"a sorcerer of great power, who decides to free Chise from the bonds of captivity. The magus then makes a bold statement: Chise will become his apprentice–and his bride!
Source: Crunchyroll