Here's hoping that we don't have a second "Dekapan-Man" incident!
On April 6, six Japanese theaters will screen new Mr. Osomatsu short Osomatsu-san: All Japan Big Invitational Screening Festival in Spring. The event will kick off with the screening of severral Mr. Osomatsu TV episodes, which will lead up to the marquee event.
Retailer Rakuten published the listing for the episode's home video release, which also includes last year's Mr. Osomatsu JRA Special 2016 horse racing tie-in special.
What's important in this case, though, is the special features. Specifically, Rakuten lists a presentation of the announcement for Mr. Osomatsu season 2 among the on-disc extras.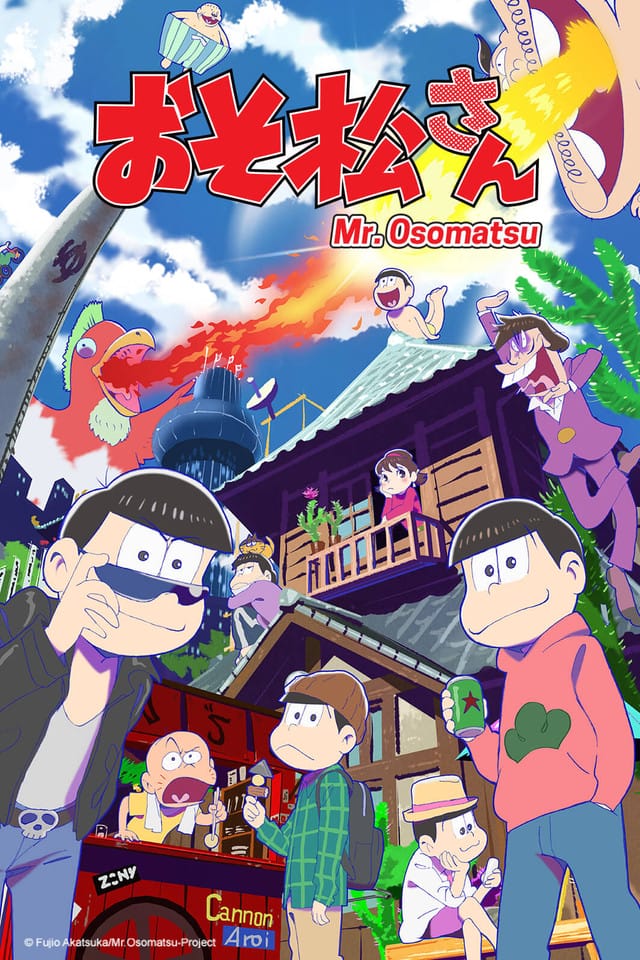 This is the first news of a second season for Mr. Osomatsu, which aired in the Fall 2015 broadcast season.
Mr. Osomatsu is based on the late Fujio Akatsuka's manga of the same name. The title received an anime series, which hit Japanese TV on October 5, 2015. Yoichi Fujita directed the project at Studio Pierrot. Naoyuki Asano provided character designs, while Shu Matsubara handled series composition.
The show kicked off on October 5, 2015 as a celebration of what would be Akatsuka's 80th birthday.
The series ran into a degree of controversy over two episodes that aired early in the season, resulting in the show's first episode being pulled entirely and episode 3 being heavily altered to avoid specific parodic references.
Source: Otakomu