Happy Saturday everyone, and welcome to another fun week of Media Create sales! With the Switch launch behind us and the March doldrums setting in, we're sure to encounter a boring week, right?
Wrong!
There are a couple of new, big contenders this week, with a new Ghost Recon and the Kingdom Hearts 1 & 2 remaster bundle hitting retailers. Furthermore, this is the first week where we get to see if the Switch has staying power, or if that launch was just lightning in a bottle. So, let's get to the numbers, as we discuss the sales landscape for the week.
Nintendo
It was another strong week for Nintendo platforms, with eleven titles from the Big N's platforms making their way to the big board. The platform breakdown is as follows:
Leading the way was Hylian hero Link, in his latest adventure. The Legend of Zelda: Breath of the Wild (Switch) took third place this period, with 44,483 units reaching customers (230,862 LTD). The Wii U edition charted at 7th place, with 17,482 units sold (62,084 LTD). Combined the two SKUs moved 292,946 units.
We're inching toward 300K for the two SKUs next period, and the title's Switch SKU should absolutely break a quarter million by the next round of charting (going by standard sales curves). Seeing the Switch version break 200K is great to see, as it places attach rate at a staggering 70.14%. Just about three out of every four customers has bought Breath of the Wild at this point, which is pretty close to a saturation point.
For those who didn't want to open their eyes on the Great Plaeau, 1-2-Switch (Switch) was there. Another 20,746 players (100,282 LTD) found themselves rolling balls and milking cows this week, which was enough to claim fifth place. The title also crossed the 100K mark (which is fantastic for a game that many wrote off on day zero) and the 74% drop-off was well within expected parameters. Attach rate on the title currently sits at 30.47%, so roughly one in three Switch owners picked up 1-2-Switch.
For the 3DS owners out there, though, Alola always awaits. Pokémon Sun & Moon (3DS) caught 8th place this period, with 11,646 units sold (3,200,916 LTD). The title finally crossed 3.2 million units sold, which is nothing short of staggering. The title continues to shine brightly in the top-10, and shows no signs of stopping. Sales have slowed, for sure, but we should still see the title cruise past 3.3 million by summer.
Meanwhile, the hunt for Slimes, Drackys, and other characters from the Dragon Quest world continues. Dragon Quest Monsters: Joker 3 – Professional (3DS) the (supposedly) final entry in the long-running monster training subseries, held on to 9th place this period, with 9,795 units sold (172,853 LTD). We should see this cross 175K in just over a week, if all goes well.
It looks like the spirit of Hudson Soft still has some life in it yet. Switch title Super Bomberman R (Switch) blasted another 8,550 copies (45,173 LTD) to customers this period, and looks to be on track for 50K in short order. The 77% drop is within expected norms, and I don't doubt that Konami is pleased with their release of this revival (even if it has more than a couple of issues to iron out).
On the note of Switch launch titles, Dragon Quest Heroes I & II wasn't too far behind on the big board. The title shifted 7,206 units (32,812 LTD) to take 11th place. While the 72% drop is lower than expected, I have a feeling that the game will struggle to get beyond 40K. I noted last week that the title is already far from expectations of retailers and Square Enix alike, having sold through just 40-60% of its launch allocation. And, at the time, I attributed this to a combination of malaise over a late port, as well as the high price tag attached. I still stand by that, and I do hope these are the lessons taken by publishers rather than "People don't want our games. Bail!"
In the bottom half of the charts, we're seeing a continued desire to build that better Mario trap. Super Mario Maker 3DS (3DS) built its way to 6,009 new households this period (989,876 LTD) to bounce up to 14th place. I'm still bullish that we'll see this cross the million mark by the end of March, as we're just 10,124 units away from the milestone. At its current trajectory, the title is on track to cross a million in two weeks.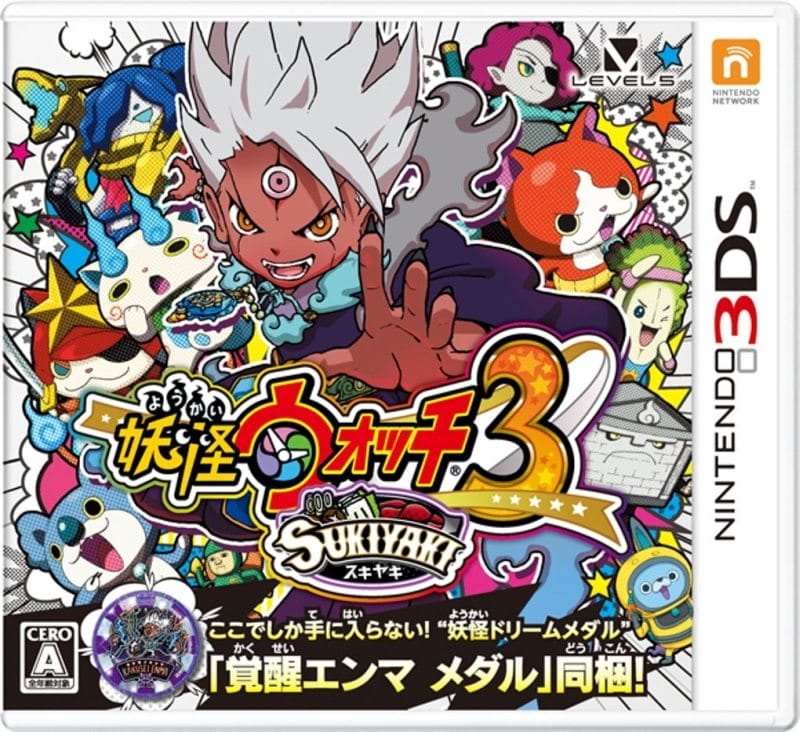 For those who wanted a monster training title, but didn't want to catch Pokémon or monsters from the Dragon Quest world, Yo-Kai Watch has them covered. Yo-Kai Watch 3: Sukiyaki (3DS) clung to 18th place, with 4,558 copies reaching customers (685,797). While I'm not going to make any broad predictions, I will say to not be surprised if the game breaks 700K.
Sadly, the Switch's big launch puzzle game is dropping faster than a Tetris brick in Grandmaster mode. Puyo Puyo Tetris (Switch) plummeted to 19th place, with just 4,469 units sold (17,323 LTD). Though the 65% drop is well below average, I don't see Puyo Puyo Tetris sticking around in the charts much longer. I would say that this has a better chance of succeeding in North America, where the title hasn't been released yet.
Finally, for platformer fans, Poochy's back! 3DS title Poochy & Yoshi's Woolly World returned to the charts this time around, with 4,333 fans taking the title home (101,649). And, with the triumphant return, Poochy & Yoshi's Woolly World crushed the 100K milestone, making it a double whammy for fans of the huggably soft adventure.
On the Hardware Front
This wee, saw the Nintendo Switch taking the top spot again this week, with 61,998 units reaching customers. This is a strong second week, and the declines are far less than expected (I was looking more toward 45,000-ish due to estimated stock), which is great to see.
3DS sales took third place, remaining pretty flat week-over-week. The handheld sold 23,681 units this period, with 18,360 being from sales of the New 3DS XL.
The Wii U, meanwhile, continues to meander down that old country path. The console sold through 430 units this time around, down from 565 last week.
Sony
Before we begin, I'd like to take a moment to remember the PS3 which, as of this week, is officially out of production. You had a great ten years, Sony. Good job.
That said, it aws another strong week for the PS4, which took nine spaces on the big board. Of those, one was a Vita game. It looks like another great week for western titles on the PS4, which controlled three positions.
Leading the way was a tactical strike from Tom Clancy's Ghost Recon: Wildlands (PS4), which flash-banged to first place with 89,791 units sold. This is a fantastic opening for the franchise, which builds on the success of last year's The Division. It'll be interesting to see how the sales curve falls on the title as the weeks go on.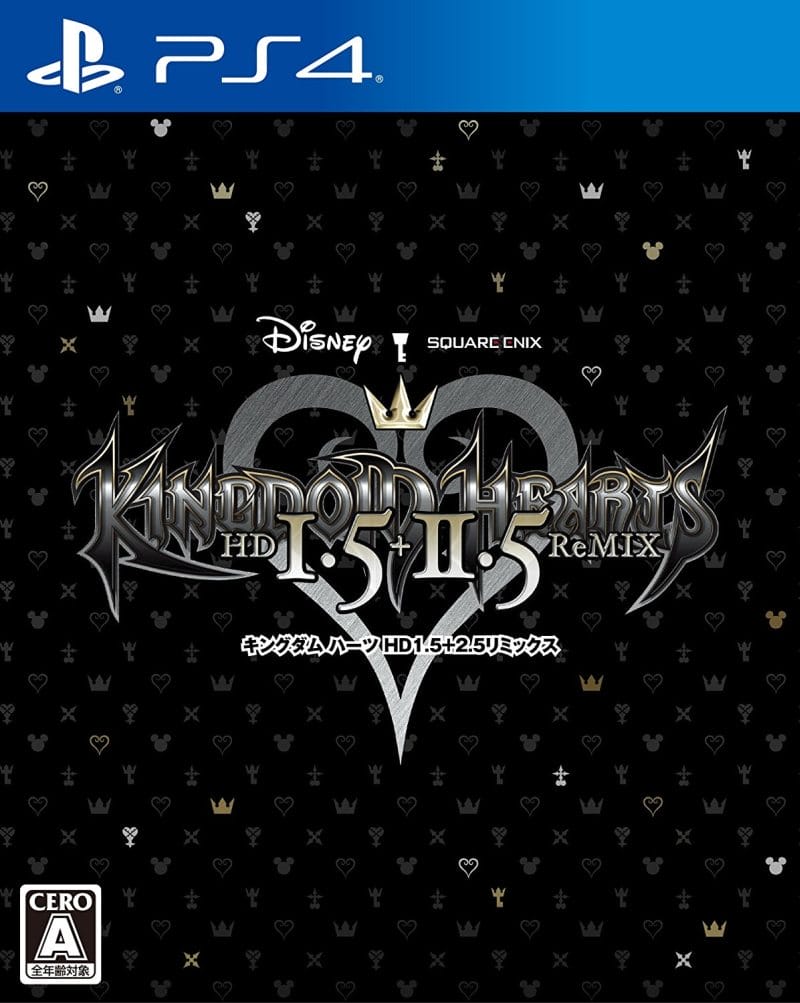 And no, your eyes aren't deceiving you. Ghost Recon beat out the sales of a Kingdom Hearts game (well, the a compilation of an HD remaster of a re-release). Kingdom Hearts HD I.5 + II.5 ReMIX (PS4), which bundles the first two games plus Chain of Memories and Birth By Sleep, opened at second place, with 62,770 units sold. Given the fact that this is, again, the fourth release of at least two games on this list, this is a good opening. Famitsu places sell-through at 60-80%, which is means that the title should stay out of the bomba bins as we chart its trajectory.
Just outside the Magic Kingdom, it seems that the Metal Dinosaur Laser Fights continue on unabated. Horizon: Zero Dawn (PS4) moved another 34,292 copies this period (151,289) to claim 4th place. The 71% drop-off this period is incredibly encouraging, as it means that the title could feasibly grow some legs. I'll be keeping an eye on this one as the weeks go on, as we could realistically see it cross the 200K mark.
Meanwhile, 2B and 9S continue their journey through the apocalyptic wastes of the top-10. Nier Automata (PS4) fought its way to sixth place this period, with 20,523 new fans discovering Yoko Taro's latest masterpiece. The title crossed a quarter million sales, which is nothing short of fantastic. I don't doubt that we'll see this one cross 300K, though a timeline is still up in the air.
If dinosaurs and androids aren't your speed, then how about mecha? Super Robot Wars V (PS4) continues to fire the beam cannons at the charts, nailing 12th place with 6,331 sales (121,806 LTD). The Vita version also charted, with 4,790 units sold (101,336). Combined, the two SKUs sold a combined 223,142 to date. I don't doubt that we'll see this cross the quarter million mark, which would be a strong showing given that we're seeing a dip that may or may not be due to Chinese language support being added to the Asia SKU, leading to reduced imports.
For those who aren't feeling robots at all, larceny in the sunny streets of San Andreas is always an option. Grand Theft Auto V's (PS4) "New Price" re-release stole 13th place with 6,220 units sold (297,547). Now, this is remarkable – I mention it every week but it's true – but to see a re-release of a port of a four-year-old game set to cross 300K next week is nothing short of incredible. Kudos, Rockstar – you did very well. No notes for you.
The family continues to get a little bigger every single week. Resident Evil 7: biohazard (PS4) moved another 5,523 copies (297,189 LTD) to take 15th place. THe title is on track to break 300K next time around, and the legs remain pretty strong. Hopefully, we'll continue to see the game on the big board through the end of March.
Sadly, it seems that the demon hunter's starting to stumble. PS4 title Nioh dropped down to 17th place this period, with 4,577 copies reaching customers. The title is likely to drop out of the charts within two weeks at this rate.
On the Hardware Front
The PS4 took second place this period, with 35,300 units reaching customers. Of those, 6,398 were PS4 Pro consoles. With this week's sales, both the base PS4 and its Pro SKU reached major milestones. The PS4 as a whole managed to sell through 4.5 million units this period. Meanwhile, the Pro broke the 200K mark – This is great news overall, and truly something the folks at Sony should be celebrating.
The Vita manged to claim fourth place on the big board this time around, with 8,398 units sold. The PS3, meanwhile, continues on its steady march, moving another 639 consoles for the week.
Microsoft
In gaming, Microsoft's own Master Chief goes by the code-name MCPON John-117. Since his introduction in 2001, fans have seen Master Chief through five gaming adventures, four graphic novels, countless books, and anime film anthology Halo Legends. To date, over 30 million copies of Halo games have been sold across the world.
In the world of Japanese games sales, though, this means little. With just 117 units reaching customers, Microsoft execs seem to be trying to figure out how they're being outsold by two dead consoles at this point.