It's time to meet the mysterious Mr. Rosenberg (TM).
On Friday, the official The Royal Tutor anime website updated with a new cast reveal. The site confirmed that Takuya Eguchi will play the peculiar Count Rosenberg.
A visual for the character was also unveiled, which you can check out below:
The Royal Tutor will air on TV Tokyo and TV Osaka on April 4, at 26:05 (4/5/2017 at 2:05AM). BS Japan and AT-X will also carry the series. A stage event for the series will be held at AnimeJapan, on March 25.
The Royal Tutor is based on Higasa Akai's manga of the same name. Katsuya Kikuchi (Idol Memories, Sengoku Paradise Kiwami) will direct the project at studio Bridge, with Rena Okuyama (Idol Memories, Sengoku Paradise Kiwami) providing character designs. Kimiko Ueno (Kuromajyo-san ga Tōru!!) is in charge of series composition.
Other confirmed staffers include:
Music: Keiji Inai
Art Director: Junko Nagasawa
Sound Director: Hozumi Gôda
Director of Photography: Tomoyuki Shiokawa
Color Design: Keiichi Funada
Editor: Mayumi Komori
Prop Design: Masanori Iizuka
The confirmed voice cast includes:
Leonhardt von Grannzreich: Daisuke Hirose
Heine Wittgenstein: Keisuke Ueda
Richt von Grannzreich: Shouta Aoi
Bruno von Grannzreich: Yūto Adachi
Kai von Grannzreich: Yūya Asato
Ludwig: Daisuke Namikawa
Victor: Toshiyuki Morikawa
Maximilian: Shinnosuke Tachibana
The Royal Tutor manga began publication in Square Enix's Monthly G Fantasy magazine in 2013, with the sixth compiled volume hitting Japanese stores earlier this year. Yen Press licensed the manga in 2015, and has been releasing it digitally. The fourth volume was released on October 6.
Yen Press describes the series as:
Accepting the post of Royal Tutor at the court of the king of Grannzreich, Heine Wittgenstein is a little professor with a big job ahead! Each of the kingdom's four princes has a rather distinct personality. Does their diminutive new instructor have what it takes to lay down some learning? It's a comedy of educational proportions!
Visuals and descriptionsfor the main characters were unveiled in December. You can check these out below:
Heine Wittgenstein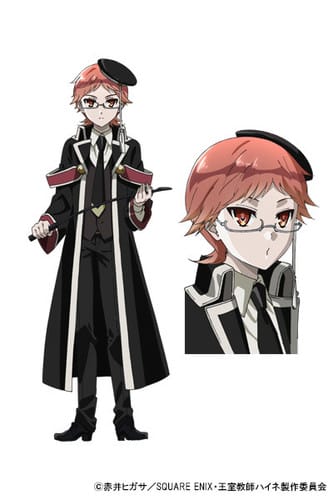 Royal tutor to four princes with unique personalities. He's often mistaken for a child, though he's a full-grown adult.
Kai von Grannzreich
The second prince. This 17-year-old is a silent fellow who rarely appears in public. He's known as the "Glancing Prince" due to his sharp, coercing gaze.
Bruno von Grannzreich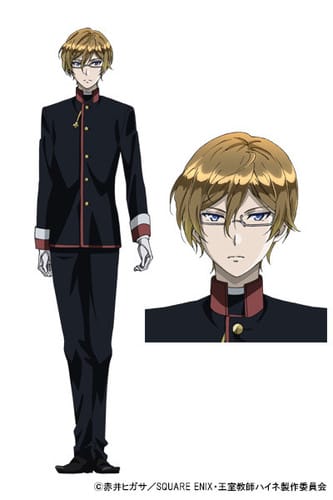 The third prince. This 16-year-old is a prodigy, who's had a sharp mind from a young age. Many refer to him as a genius.
Leonhardt von Grannzreich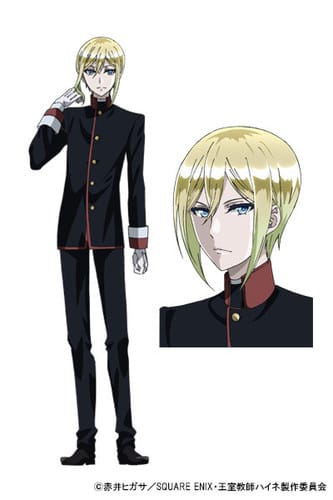 The fourth prince. This 15-year-old believes he's the most beautiful person on the continent. He refers to himself as "the White Lily of Grannzreich." He hates teachers, and is often called the "Pride Everest Prince."
Richt von Grannzreich
The fifth prince. This 14-year-old hides behind a sweet facade, though that bright personality allows him to form close bonds with foreign royalty. That light and jovial demeanor make Richt seem like a normal person. He's called the "Character Prince."
Source: Ota-suke