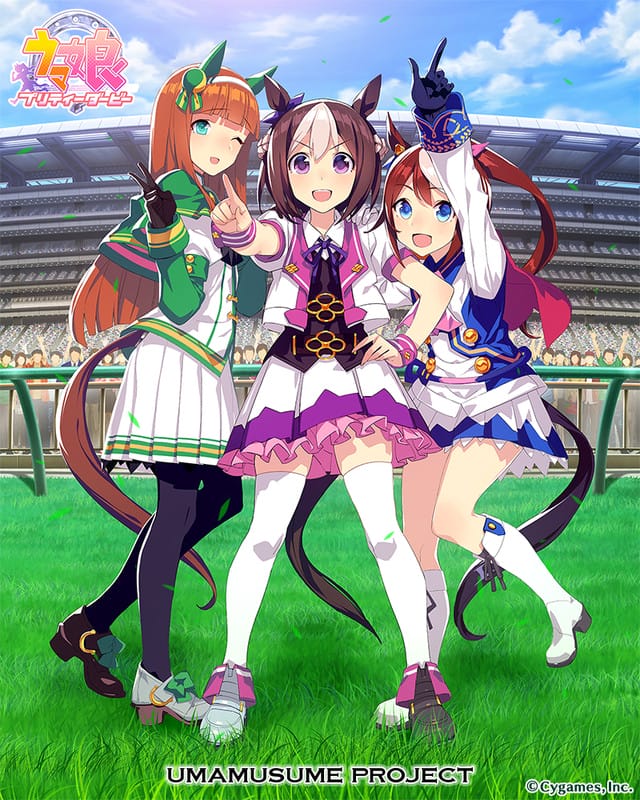 You know… part of me tells me I should be shocked, but another just says "neigh."
At AnimeJapan, game developer Cygames announced that upcoming smartphone game Uma Musume – Pretty Derby will receive an anime series. P.A. Works is animating the show, which will be produced by Cygames, Toho Animation, and Lantis.
Further details on the project will be revealed at a later date.
Uma Musume – Pretty Derby is a multimedia project from Cygames, which will include a manga series, a smartphone game, and the upcoming anime series.
The manga, titled Starting Gate -Uma Musume Pretty Derby-, launched earlier today on the publisher's "Cycomi" manga website. The work is being drawn by "S. Koisugi," though a full name is still unknown.
The game received a new teaser trailer today, during AnimeJapan. The teaser includes gameplay footage, which includes footage from races, training sessions, and in-game concerts.
A specific release date for the game and anime have yet to be announced. A special fan event, titled "1st EVENT Special Weekend!", will be held at Chiba's Maihama Amitheatre on July 1. The event will be attended by the main voice cast.
Last year, P.A. Works produced an animated trailer for the Uma Musume – Pretty Derby project, which was shown off at AnimeJapan 2016.
Source: MoCa News