Happy Sunday everyone, and welcome to an all-new AniWeekly! This weekend was packed with excitement, as countless fans gathered for AnimeJapan. New titles were announced, and big reveals were the norm.
Next week, we'll be entering our own busy period in the west, as convention season finally takes root. Anime Boston will be held from March 31 through April 2 at the Hynes Convention Center. And, as always, we'll be there in the trenches, gathering the biggest updates and choice photos from the event.
While we won't have an AniWeekly piece next week, we'll definitely be talking nerdy to you all night long. And for those of you at the con, expect to see me camped out in the Prudential Center at midnight, furiously typing near the Au Bon Pain. It's become a tradition at this point, and I'm sure I won't be seeing it end any time soon.
In the News
They've been anonymous for far too long. It's time to make some NOISE! Sentai Filmworks will host the world première of Anonymous Noise at Anime Boston 2017. The first episode will be shown on April 1, to a thousand lucky fans.
Is it wrong to try to launch a dub at a convention? In addition to the Anonymous Noise launch, Sentai will host a launch event for Is It Wrong to Try to Pick Up Girls in a Dungeon?'s English dub. The event will be held in the Sheraton Hotel's Grand Ballroom on March 31, at 5:00PM.
You know… Willem Dafoe is just creepy enough to work as Ryuk… Netflix started streaming a new teaser trailer for their live-action Death Note flick. The movie hits their service on August 25.
Tinker Tailor Princess Principal… A new spy action anime series titled Princess Principal was officially unveiled. The new show will feature a 19th century London setting, and a soundtrack by Yuki Kajiura.
Shiny makeup, get your class up! A new Sailor Moon themed concert is in the works for an August opening. Conductor Makoto Yoshida and the Tokyo Philharmonic Orchestra will perform, and they've promised that literally anything from the franchise is on the table for the set list.
A long time ago in a Disboard far, far away. A gaggle of details on upcoming movie No Game, No Life Zero were officially unveiled. We learned that this will tell a tale from a Disboard that time forgot, placing the cast into characters that, while familiar, are entirely different all the same.
Farewell, great zombie master… Writer Daisuke Sato, who's best known for creating High School of the Dead, passed away last week, due to coronary heart disease.
So… ah… yeah. Horse girls. Who are idols. Who race, and ride each other. I can't make this up. P.A. Works is working on an anime adaptation of Cygames' Uma Musume – Pretty Derby, a smartphone game that sees the player training horse girls, who are also idols.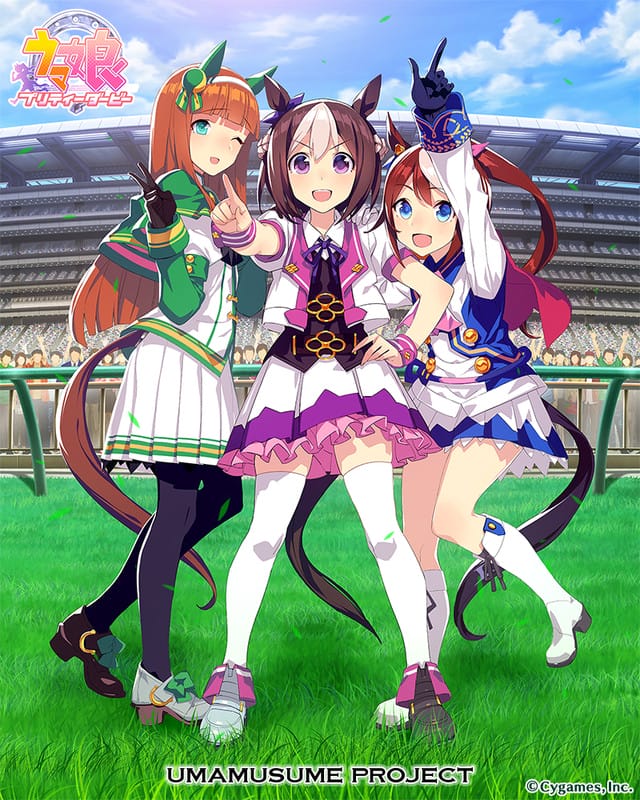 Fate isn't the most forgiving mistress… At AnimeJapan, the first major details were unveiled for the Fate/Apocrypha anime series. The series will cast a number of heavy hitters, including Maaya Sakamoto as Ruler and Junichi Suwabe as Black Saber. Several additional characters, a teaser, and a visual were also unveiled.
You know… what good is a smartphone if you can't get the internet? Or reception? Best not to think about it. Patora Fuyuhara and illustrator Eiji Usatsuka's In Another World With My Smartphone light novels will receive an anime adaptation. The show will be helmed by Himegoto director Yuji Yanase at Production Reed, with Natsuko Takahashi (My Love Story!!) taking charge of series composition.
It's time to take a good, long look at The Major's world. Paramount started streaming the first five minutes of their live-action Ghost in the Shell flick. A brief introduction by Scarlett Johansson leads into the clip.
It's a lovely, if fleeting tale of young love. After a heavy degree of hinting, news broke that yuri series Asagao to Kase-san will receive an animated short.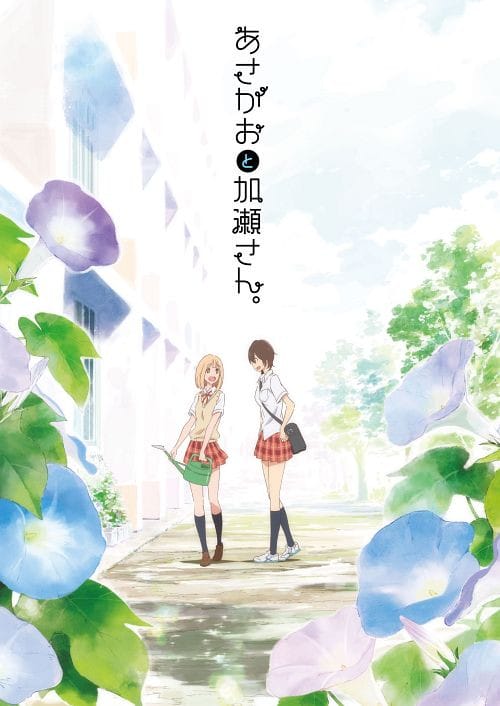 Dropping out has never been so fun! Yen Press announced four new manga acquisitions last week, including Gabriel Dropout, Is It Wrong to Try to Pick Up Girls in a Dungeon? Sword Oratoria, and the third chapter of Re:Zero.
From the AniBlogging Community
Rolling around at the speed of sound… Atelier Emily returns to 2015 series The Rolling Girls, a series that's become synonymous with disappointment and failed promise. In the piece, she confronts her previous trepidations (and the show's own weaknesses) to find an experience that somehow manages to charm in spite of its own failings.
Friends are the new demons? Manga Therapy takes a moment to step back from the Black Butler manga ask one simple question: When did "friendship" become such a dark and despicable term?
The economics of streaming. Sakuga Blog took a look at the changing landscape of the anime industry, and how the introduction of streaming revenues has changed the process, for good or ill.
Weekly Fun Stuff!
Meet Ai Kizuna, a supposed "A.I. YouTuber", who's taken to YouTube to bring the world Let's Plays, vlogs, and all sorts of random awkwardness. We've posted a couple of her videos below: a part of an ongoing Inside playthrough, as well as an attempt at PC game Superhot.