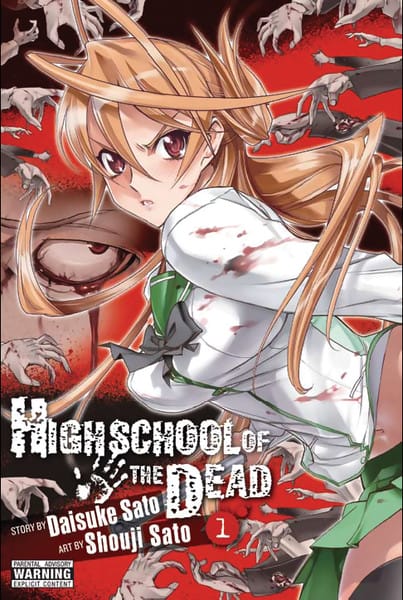 Truly, he was taken before his time.
Writer and manga author Daisuke Sato passed away on March 22. He was 52. According to the Mainichi Shimbun, Sato's immediate family already held a funeral service, which saw younger sister Yuko Shinmyo as chief mourner.
Sato passed away due to ischemic heart disease. The disease is more commonly referred to coronary artery disease of "hardening of the arteries." Cholestrol plaque builds in the arteries, blocking blood flow to the heart. If an artery is completely blocked, a heart attack can result.
Sato's best known work include High School of the Dead, which he produced with artist Shoji Sato, and Imperial Guards that he wrote with artist Yu Ito. High School of the Dead officially went on hiatus in March 2011, though Sato produced a new chapter for April 2013.
Source: Mainichi Shimbun