So, you wanna be a vampire? Maybe you should watch this, first…
Earlier today, Aniplex of America announced that they opened pre-orders for Kizumonogatari Part II: Nekketsu. The company will release the title on May 9, with a suggested retail price of $89.98 (Actual Retail is $69.98).
The confirmed extra features in the release include:
Theatrical Trailer
PV & Commercial Collection
Original Soundtrack
Companion Booklet
Pin-Up Postcard Set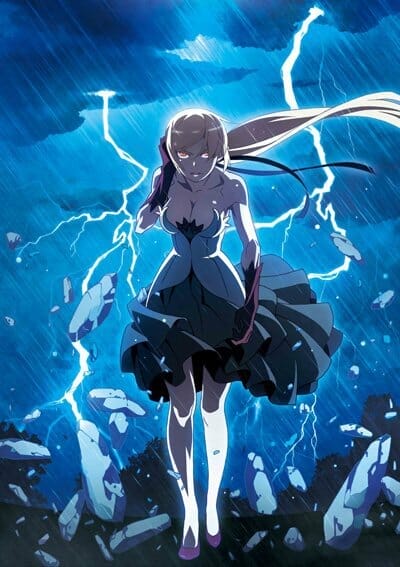 Kizumonogatari Part 2: Nekketsu-hen hit Japaneses theaters on August 19. 117 screens showed the feature, which managed to rank at 8th place in its opening weekend. The feature made its North American theatrical début on October 15, as part of the AkibaFest lineup.
Akiyuki Shinbo (Monogatari series, Puella Magi Madoka Magica) served as Chief Director on the project at Shaft, with Tatsuya Oishi (Arakawa Under the Bridge, Pani Poni Dash!) serving as director. The team of Akio Watanabe (Bakemonogatari, The World God Only Knows) and Hideyuki Morioka () provided character designs.