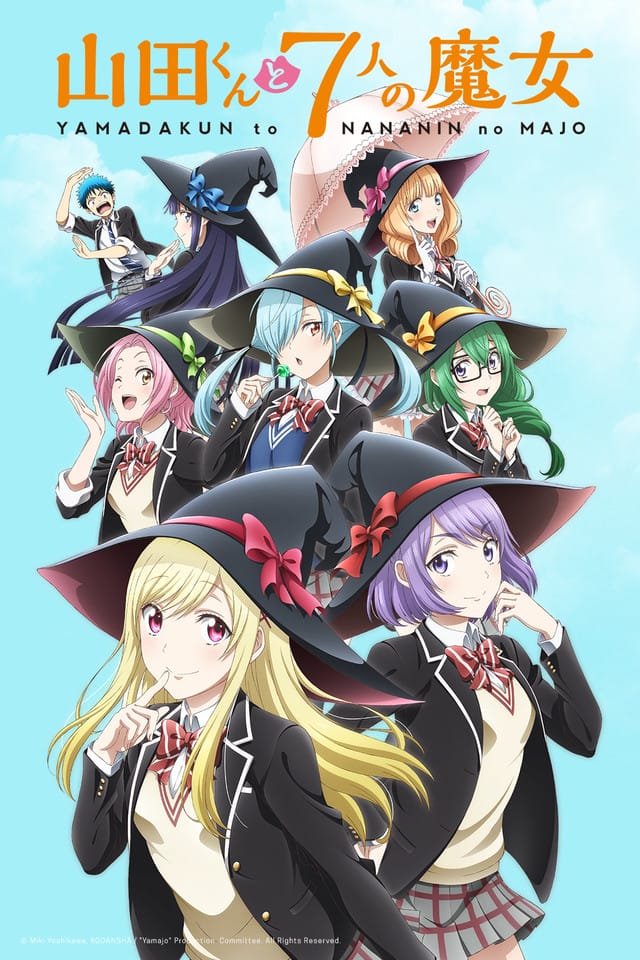 This sorcery-flavored harem series is ready to return to homes, thanks to the magic of Blu-Ray!
Yesterday, Funimation announced that they will release Yamada-kun and the Seven Witches on Blu-Ray and DVD. The series will hit stores in July, with pre-orders opening in two weeks.
Yamada-kun and the Seven Witches originally aired in the Spring 2015 broadcast season. The series, which is based on Miki Yoshikawa's manga of the same name, was directed by Seiki Takuno (Love and Lies, Sekko Boys) at Liden Films. Eriko Iida provided character designs for the project, while Michiko Yokote (Genshiken, ReLIFE) took charge of series composition.
Crunchyroll currently holds the rights to Yamada-kun and the Seven Witches. They describe the show as:
Suzaku High School student and problem kid Ryu Yamada is in a bad mood after being chewed out again by the teacher today. As if his day couldn't get any worse, he falls down the top of the stairs with honor student, Urara Shiraishi! When he comes to, he's switched bodies with her! Two people who couldn't be more opposite from each other find themselves running around the school in each other's bodies! All from a kiss! The problems don't stop there in this school romantic comedy that starts with a kiss! The non-stop fun has only begun!
Crunchyroll previously announced plans for a physical release at 2016's Anime Expo convention. Two months later, the publisher announced its landmark publishing deal with Funimation which, in addition to the streaming partnership, would see Funimation serving as publisher for all Crunchyroll video titles.
Source: Funimation (Industry Panel)