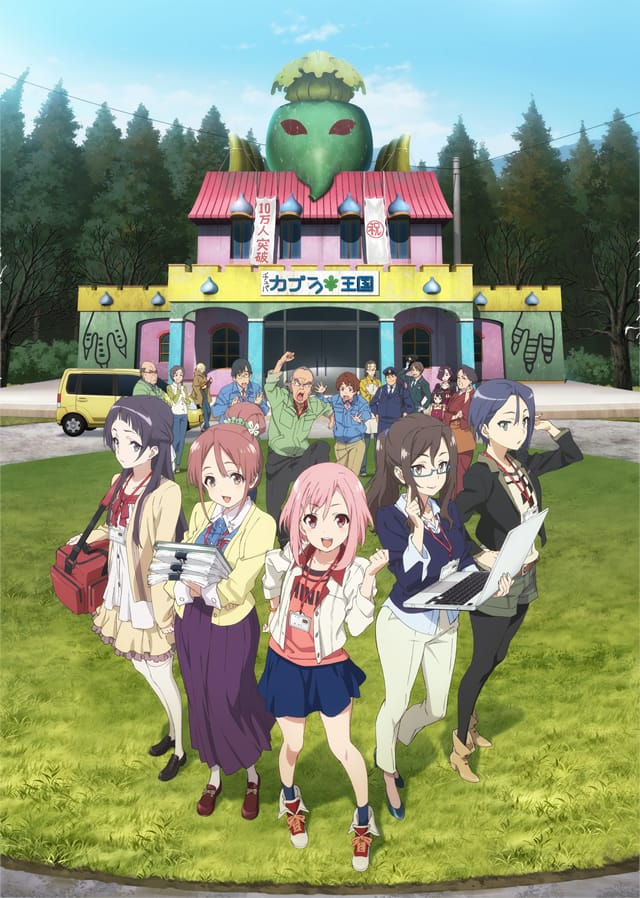 The Chupacabra Kingdom continues to expand its borders, bringing in newcomers from arround the globe.
Earlier today, Crunchyroll announced that they will stream Sakura Quest as part of their Spring 2017 simulcast lineup. The series will launch on April 5, at 9:00AM Pacific (12:00PM Eastern) for subscribers in the following regions:
USA
Canada
United Kingdom
Ireland
Australia
New Zealand
South Africa
Iceland
Sweden
Norway
Denmark
On Saturday, Funimation announced that they would stream Sakura Quest as part of their Spring 2017 SimulDub lineup.
Soichi Masui (Chaika – The Coffin Princess, Scrapped Princess) is directing Sakura Quest, which features character designs by BunBun (Yuki Yuna Is a Hero, Izetta: The Last Witch). Masahiro Yokotani (Free! – Iwatobi Swim Club, Re:Zero) will supervise the show's scripts. "Alexandre S. D. Celibidache" is credited with the original concept.
(K)NoW_Name will perform opening theme Morning Glory.
The confirmed voice cast includes:
Yoshino Koharu: Ayaka Nanase
Shiori Shinomiya: Reina Ueda
Maki Midorikawa: Chika Anzai
Ririko Oribe: Chiemi Tanaka
Sanae Kozuki: Mikako Komatsu
Angelica: Nanako Mori
Chitose Oriba: Maki Izawa
Erika Suzuki: Tomoyo Kurosawa
Mino: Daiki Hamano
Mr. Sandal: Vinay Murthy
Takamizawa: Katsuyuki Konishi
Ushimatsu Kadota: Atsushi Ono
Yamada: Hiro Shimono
Crunchyroll describes Sakura Quest as:
Five young women have one thing in common—the careers they planned for themselves weren't working out. Job dissatisfaction, trying to make ends meet, and personal insecurities lead each of them to start working at a local tourism bureau where their lives become intertwined. As the girls experience their first year on the job, they learn a lot about their town, their industry, and themselves.
Source: Crunchyroll