Kyoto has gotten a bit more eccentric since the last time we saw it.
Earlier today, the official Eccentric Family 2 anime website updated with a new promo video. The two-minute teaser offers one last glimpse at Kyoto before the show's April 9 première.
Crunchyroll will stream The Eccentric Family 2 as a simulcast. The series will kick off on April 9 at 7:30PM Pacific (10:30PM Eastern) for all subscribers outside of Asia, and French and German-speaking territories.
The core staff from the first season will return to work on the series, including director Masayuki Yoshihara and original character designer Kōji Kumeta Kumeta (Sayonara, Zetsubou-sensei). P.A. Works will produce the show's animation, while Lantis handles the show's music.
The main voice cast members from the show's first season will return to reprise their roles, along with several new roles:
Yasaburo Shimogamo: Takahiro Sakurai
Yoichiro Shimogamo: Junichi Suwabe
Yajiro Shimogamo: Hiroyuki Yoshino
Yajiro Shimogamo: Mai Nakahara
Benten: Mamiko Noto
Nidaime: Junji Majima
Gyokuran: Yōko Hikasa
Kureichiro Ebisugawa: Yuichi Nakamura
Tenmanya: Bin Shimada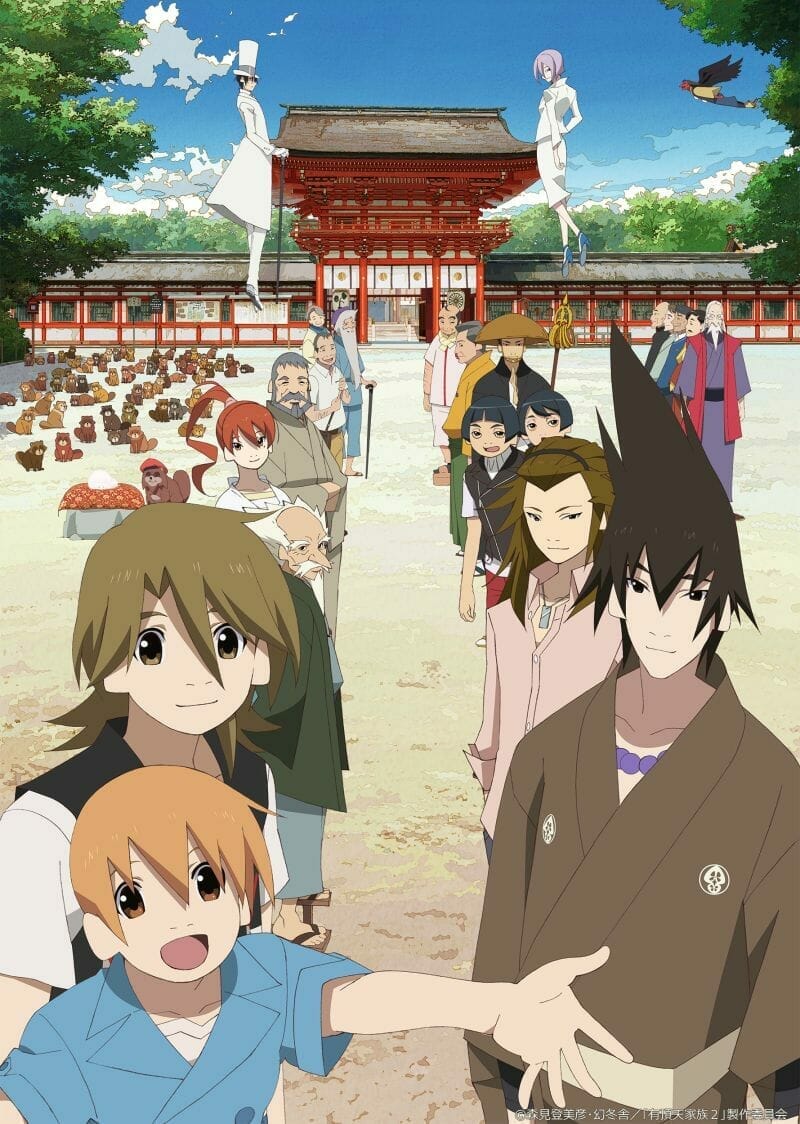 Crunchyroll describes The Eccentric Family 2 as:
Shimogamo Yasaburo has the blood of a mystical racoon-like creäture – a tanuki – but has the ability to transform into a human. He lives a playful life in Kyoto, where humans, tanuki, and tengu live side-by-side. Yasaburo and his family finally come to terms with their father's death, reconciling with human and tengu alike. However, the son of Yasaburo's teacher returns to the city after a century abroad, stirring up a world of trouble for everyone in Kyoto's mystical underbelly.
NIS America currently distributes the first season of The Eccentric Family in North America.
Source: YouTube (「有頂天家族2」公式チャンネル)