So, we're conflating the rage with some weak sauce. Got it!
Earlier today, the official Wixoss Twitter account revealed the first details on the new entry in the Wixoss anime franchise. The new title, Lostorage Conflated Wixoss, will air on Japanese TV in the Fall 2017 broadcast season.
As of press time, no additional details are known.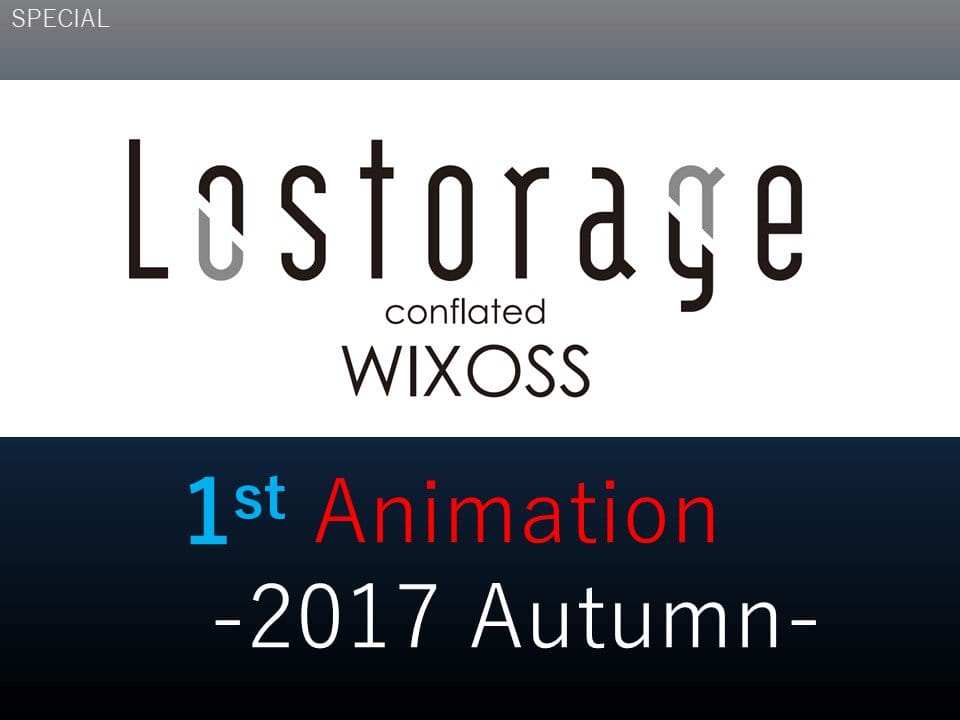 アニメの情報も少し出させていただきました!
1st Animationということで、
まず一つのconflatedストーリーを今秋皆様にお届けさせていただく予定です。まだ1クールを駆け抜けるわけではありません。
今後の発表をお待ちください。#WIXOSS pic.twitter.com/QciXRWuej5

— WIXOSS公式アカウント (@wixoss_TCG) April 8, 2017
Rough Translation: We have some anime details! We're planning to release Lostorage Conflated Wixoss this autumn. We don't know if it'll be more than one cour yet. Please hold on for additional details. #WIXOSS
The most recent entry in the anime franchise, titled Lostorage Incited Wixoss aired in Fall 2016. The twelve-episode title was directed by Katsushi Sakurabi (A Certain Magical Index, Lunar Legend Tsukihime) at J.C. Staff, with Takamitsu Satou providing character designs. Michihiro Tsuchiya (PriPara, ClassicaLoid) was in charge of seires composition.
Crunchyroll streamed Lostorage Incited Wixoss as the show aired in Japan. They describe the series as:
High school student Homura Suzuko has returned to Ikebukuro, the town where she grew up. But when she gets to school, she finds she has trouble fitting in with the rest of the class. One day, she decides that if she learns to play the card game Wixoss, she might be able to make some friends. She buys a deck set, and when she opens it, the girl on one of the cards begins to move, and speak. "Welcome, Selector." Selectors must battle for control of the five coins that hold all their memories. If they can retake all the coins, they win, and can leave the game. But if they lose, as a penalty…
Source: Twitter (Wixoss_TCG)