So, I could make this awful pun using Shura, but I'll be kind tonight.
Yesterday, Girlish Number fans lined up for the "Girlish Number Kuzu Fes 2017 @ Giroppon?" fan event. At the gathering, it was revealed that spin-off series Girlish Number Shura will receive an anime adaptation.
A visual was also unveiled, which you can check out below:
Series co-creator Shin Ikezawa took to Twitter to announce the news with a drawing:
な…なんだってー!!!ガーリッシュナンバー修羅がアニメ化ーッ!? pic.twitter.com/qql7q90YKT

— いけざわしん (@tibimaru_0404) April 9, 2017
Rough Translation: Wh-what!!! Girlish Number Shura's getting an anime?!
Girlish Number Shura is a four-panel spin-off from the main Girlish Number manga. The series, which is a goofier take on Wataru Watari's original novel series, was created by the team of Shin Ikezawa (Charlotte) and Yu Tsurusaki (Charlotte).
Kadokawa's Dengeki G's magazine ran the title from August to November 2016. The first and only collected volume hit stores in November.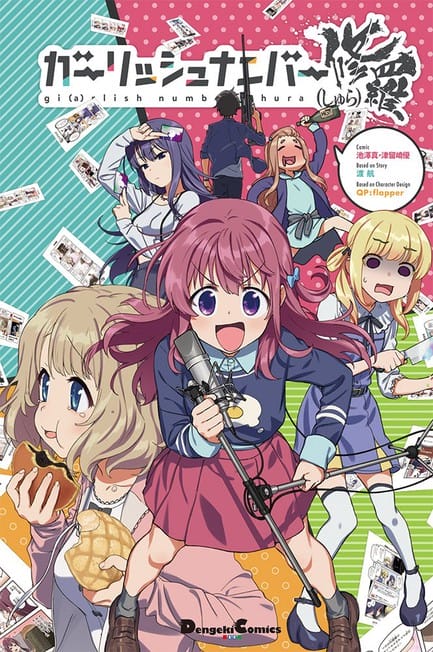 The original Girlish Number anime ran in the Fall 2016 broadcast season. Sentai Filmworks currently holds the rights to the show, which they describe as:
College student Chitose Karasuma is determined not to do boring things as she enters the adult world. To this end, this bad-mannered beauty barges into a facility that trains would-be voice actors and actresses, somehow landing a job at "Number One Produce," a seiyu agency managed by her older brother, Gojo. In Chitose's mind, she's poised for greatness, but finds herself at a loss when she continues to only get minor roles. As she clashes with other girls in the agency, including a cunning airhead and a girl with a Kansai accent, Chitose is about to learn that there's more to succeeding in this competitive industry than she imagined.
Source: Dengeki G's
Editor's Note: We've provided a full resolution version of Ikezawa's drawing below.