Happy Sunday everyone, and welcome to an all-new AniWeekly! This week was filled with that quirky combination of the expected, the unexpected, and just-plain unusual that makes the anime world so exciting. From pachinko machines to some real Evangelion information, it seems there was something for everybody this time around.
In the News
Rest in peace, Führer King Bradley. It's with a heavy heart that we say that Ed Blaylock passed away last week. He was 64. Blaylock played numerous iconic characters, including Fullmetal Alchemist's Führer King Bradley.
Staaaay fresh! Viz Media revealed that they licensed the Splatoon manga series. The title, which is based on Nintendo's cephalopod-centric shooter, will start hitting stores in late 2017.
The lady of laziness is ready to roll… eventually. Sentai Filmworks revealed the full English dub cast for Himouto! Umaru-chan. Emily Neves was tapped to play the titular Umaru.
This could be very good, or very bad. I'm still not sure which yet… News source Tracking Board reports that Warner Bros. is courting Jordan Peele to direct the live-action Akira flick. Yes, this is the guy who claimed they were trying to snag Justin Lin last year.
Yes, this is the one with the filthy jokes. A new promo video for the Gekijoban Seitokai Yakuindomo hit the web, which confirms a July 21 première in Japanese theaters.
You teach me, and I'll teack you… Po-ke-mon~! Ash's Pokémon adventure continues in North America this May. Disney announced that Pokémon the Series: Sun & Moon will début on Disney XD starting May 12.
Highway to the megazone! AIC revealed that they'll be crowdfunding a promo video for their new Megazone 23 anime project. The campaign, which opened on Japanese site Campfire, aims to raise 10 million yen ($92,155.49 USD) by June 30.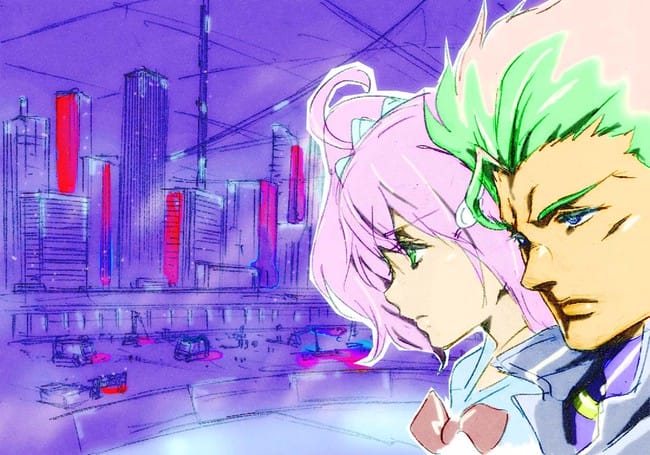 Yuki Yuna is a- HIT THE LEVER! Gambling machine maker Daxel announced that they're making a new Pachislot based on Yuki Yuna Is A Hero. The machine will feature new voice acting and animated scenes. A trailer was released but, due to the strobing lights, you'll have to check the full article (and remember that we have a visible Seizure Warning!)
So… traveling for take-out? The official Isekai Shokudo (Restaurant to Another World) opened its doors last week, offering a new visual and several cast reveals. Chaos;Child director Masato Jinbo will helm the project at Silver Link.
The cruel angel's thesis begins anew. Studio Khara is officially hiring staff for Shin Evangelion Gekijo-ban :||, the fourth entry in the Rebuild of Evangelion movie franchise. animators, modelers, technical staff, system engineers, and production managers are being brought in for the film.
From the AniBlogging Community
Those first impressions are usually the strongest. Atelier Emily takes a look at the second season of The Eccentric Family. Well, part of it. Specifically, she looks at the show's opening moments, and how a simple change from previous series traditions turns this early scene into something special.
Holy shit! Two cakes! Lauren at Otaku Journalist discusses something that plagues a lot of content creators. Specifically, she talks about that looming self-consciousness that seems to settle after publishing something. You get this combination of nerves and worry, which ultimately gels into a stew of sadness and irritability as your own worry eats away at you. But, in the long run, this self-induced torture is apparently pretty moot.
Weekly Fun Stuff!
This fits firmly into the "because why not?" category. YouTuber Zubat's Grove mashed together a bit of the new and a bit of the old, combining Love Live! Sunshine!! footage with the opening to '90s sitcom Friends. The result is a cute piece that works far better than expected.