Happy Monday everyone, and welcome to a new week of Media Create sales.
This week saw a new Fire Emblem entering the market, along with the return of Parappa the Rapper for the PlayStation family. So, while a lot of the sights will be familiar, there are a few small shakeups in the big board.
That said, We're starting to close in on Golden Week, which kicks off on Saturday. Because of this, I'm going to be giving the warning now: sales will go up next week. This is a spike, that usually collapses the week after. So please, keep expectations in check with next sales figures for the next two weeks.
Nintendo
Titles on Nintendo hardware claimed thirteen spots on the big board this week, with the following breakdown: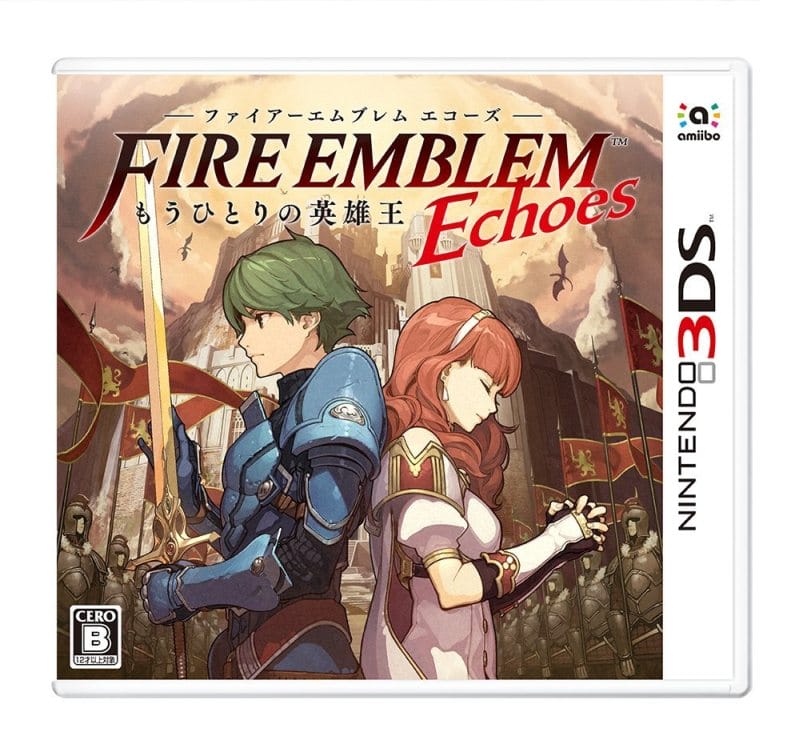 At the front of this week's charge, we saw valiant warriors fighting to restore light to a world where dueling gods threaten to tear humanity asunder. Fire Emblem Echoes: Shadows of Valentia (3DS) finagled its weapon triangle to first place, with 131,668 copies sold. This is about on par with classic Fire Emblem games, like the Fire Emblem: Shadow Dragon remake from 2008 (144,905), which isn't terrible per se. That said, when we consider that Fire Emblem Fates debuted with 303,666 sales (260,675 without the Special Edition), this is a pretty frightening sales collapse. I'm hoping that this is more the "curse of the remake," as Fire Emblem Gaiden is a pretty well-known black sheep for the franchise. Famitsu pegs sell-outs (80-100% sold), so my trepidation could be unfounded, here. Still, I'll be adjusting my predictions for Fire Emblem Switch down until we get more details.
With the battle beyond, sports fans are lacing up their cleats for a game of Baseball. 3DS title Pro Baseball Famista Climax, the latest entry in Bandai Namco's long-running Family Stadium franchise, hit a fly to second to score 48,142 sales this period. And by "long-running," I mean "since 1986." Many older fans may remember the first game as "RBI Baseball" in the west. Fun historical note aside, this is a fantastic opening for the title. 2015's Pro Baseball Famista Returns debuted with just 25,597 units in its opening week, so we're nearly double the previous baseline.
While baseball is a great pastime, it's hard to really deny the appeal of taking down a Rathalos with your own two hands… and maybe a few friends. And your Felyne companion. Where was I again…? Oh, right! Monster Hunter Double Cross (3DS) finally fell from its first-place perch this week, dropping to the #5 space with 27,283 units sold (1,393,376 LTD). We should see the title cross 1.4 million next time around, and 1.5 million shortly afterwards. Though still low for Monster Hunter, I have to give props to any title that can reach that million-sale milestone.
It looks like Link paraglided down a few spots in his epic journey through the charts. The Legend of Zelda: Breath of the Wild (Switch) dove down to sixth place this period, with 20,364 copies reaching customers (395,655 LTD). The Wii U version also charted at in #13 space, with 4,143 sales (104,689 LTD). Combined, the two SKUs moved 500,344 cracking the half-million mark. So, a huge congrats to Nintendo for breaking the milestone. What's interesting is that the Switch version is showing 100% flat sales this period – total decline week-over-week was just 3%, so I expect similar performance next period. Either way, we'll undoubtedly see the Switch version crack 400K. At any rate, the Switch version still boasts a 56.48% attach rate.
Meanwhile, the quick-draw shootouts, magic battles, and something we can only call "the Milking Game" continues to gather onlookers. 1-2-Switch (Switch) descended to 7th place this time around, moving 9,790 units (186,158 LTD). And, much like Breath of the Wild, sales saw a miniscule 3% decline week-over-week. The legs on both titles is encouraging, as we may have hit temporary baseline. I'm genuinely curious to see how 1-2-Switch and Zelda fare next period, once we throw Mario Kart 8 into the mix.
You know, not all heroes are weapon-wielding champions. A true hero could just be a guy in a hard hat… with the durability of a moist marshmallow. Minna de Wai Wai! Spelunker (Switch) ventured to 9th place in its début, selling through 7,447 units. This is low, for sure, with Famitsu pegging the title for 20-40% sell-through. This is delivered with a but, though. Minna de Wai Wai! Spelunker is an old game. The title first debuted on the PlayStation 4 and Vita in 2015 as a free-to-play title titled Spelunker World. Considering this, I'm surprised that it sold as well as it did.
For those looking to get out, move around, and maybe kick a soccer ball around, well… there's that big room with the blue walls and giant light bulb for that. For everyone else, there's Mario Sports Superstars (3DS). Nintendo's arcadey sports mix plunged to the #10 space this time around, moving 7,007 copies (68,886 LTD). We should see this cross 75K before too long, which is encouraging.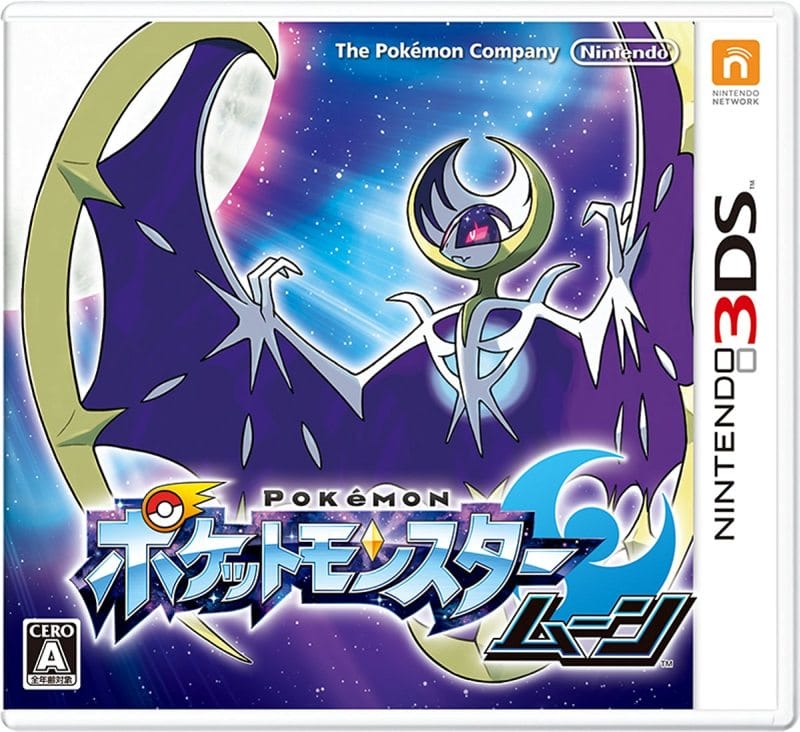 There's still a number of folks flocking to Alola to be the very best out there. Like no one ever was, even! Pokémon Sun & Moon (3DS) dove to 14th place with 4,012 sales (3,245,611 LTD). This should cross 3.25 million within the next two weeks, so kudos, Nintendo, for feeding that addiction for over two decades!
In the lower quarter, folks are still feverishly searching for that better Mario Trap. Super Mario Maker 3DS (3DS) built a warp pipe down to 15th place this period, with 3,809 copies reaching customers (1,023,243 LTD).
And, while Mario and Link are superstars, there's only one person who can do whatever a bomber can. Super Bomberman R (Switch) descended to the #16 spot with 3,552 units sold. We should see this cross 75K next sales period, which is fantastic for the franchise. I have to give some kudos to Konami on this one, as it looks like they really revitalized the franchise.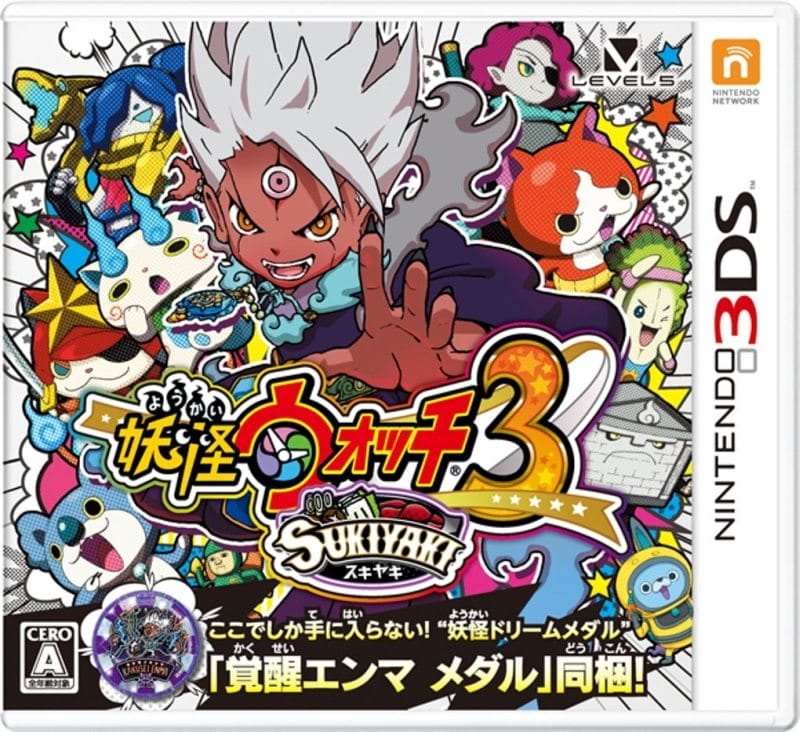 While yokai aren't quite everywhere anymore, they do seem to be haunting the bottom ranks of the big board. Yo-Kai Watch 3: Sukiyaki (3DS) rose up to 17th this week, with 3,163 sales (707,846 LTD).
At the bottom of the charts, we see some folks building their happy homes… right on the edge of the cliff to the underboard. Animal Crossing: New Leaf's "Welcome amiibo" bundle (3DS) built itself a foundation at 20th place, with 2,830 copies sold (165,015 LTD).
On the Hardware Front
The Switch held on to its crown this period, taking first with 48,694 units sold. The console crossed the 700K mark, and seems to be rushing toward that million mark.
The 3DS family took a distant second, with 22,629 units reaching customers. The Wii U, meanwhile, just continues its journey into the horizon, moving another 262 units.

Sony
Titles on the PlayStation console family took seven spots on the charts this week, with six PS4 games and a Vita title making the cut.
Leading the way is the Ashen One, who managed to kindle one last bonfire at the end of his journey. Dark Souls III: The Fire Fades Edition (PS4), which includes the base game and both DLCs, opened at third place with 33,088 units sold.
For those looking for something a little less intense, and well… a lot more lewd, there's Dungeon Travelers 2-2: The Maiden Who Fell into Darkness and the Book of Beginnings (Vita). This dungeon crawler with a surprisingly suggestive bent (its prequel needed to be toned down to avoid an AO rating in North America) moved 27,381 units in its opening week.
Some folks, though, would be happy to just check, and turn, and signal to the right. PaRappa the Rapper Remastered (PS4) spit enough sick rhymes to earn a spot at #8, with 7,649 copies reaching customers.
YoRHa continues its mission, meanwhile, venturing into the depths of the big board. NieR: Automata (PS4) managed to move 6,125 units this time around, which cemented it in a firm 11th place.
Not far behind, mercenaries have set up camp in the wild. Tom Clancy's Ghost Recon: Wildlands (PS4) sniped out the #12 space, selling through 5,281 copies (164,711 LTD). Deep within those wildlands, though, there's something a bit odd. A bit unusual. I'm talking robot dinosaur laser fights. Horizon: Zero Dawn (PS4) dove down to 18th this period, moving 2,874 units (204,517 LTD).
It seems the Magic Kingdom's reign in the charts is about over, though. Kingdom Hearts HD I.5 + II.5 ReMIX (PS4) shifted another 2,851 units (105,132) to take 19th place.
On the Hardware Front
The PS4 moved 19,334 consoles this period, which was enough to claim a safe third place. Of those, 4,112 were PS4 Pro units.
The Vita, maenwhile, took a distant fourth, selling through just 5,164 handhelds. The PS3 continues to maintain its three-digit numbers, though, and took the #4 spot with 367 units sold.
Microsoft
In the world of comic books, '68 is an ongoing series by Mark Kidwell. The title, which began publication by Image Comics in 2011, tells the tale of a zombie apocalypse that breaks out during the Vietnam War era.
In the world of Japanese game console sales, Microsoft's 68 units sold this week probably have a few people wondering if a zombie apocalypse was keeping consumers from stores. Ouch.