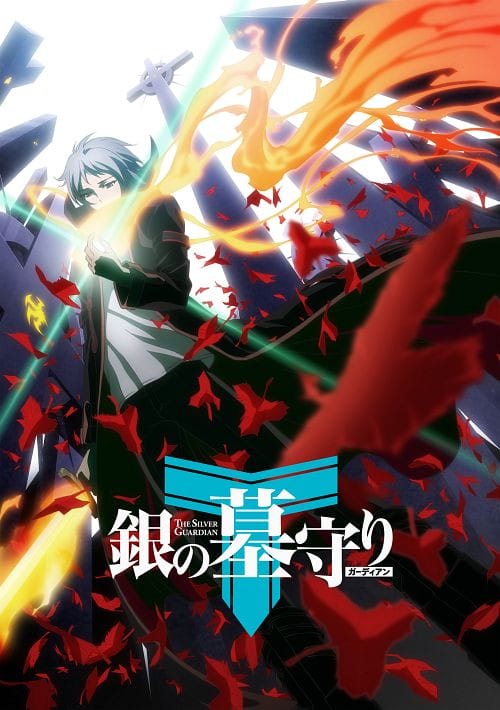 I guess they couldn't spring for gold this time.
Earlier today, Funimation revealed their English dub cast for The Silver Guardian. The series will star the following:
Suigin: Kyle Phillips
Rei: Amber Lee Connors
Ranshou (Episode 1): Jason Liebrecht
Maki (Episode 1): Sara Ragsdale
Wanchoi (Episode 1): Jad Saxton
Jad Saxton is directing the dub, which features scripts by Josh Grelle. Deryk Elkins is working as ADR Engineer on the adaptation, while Neal Malley serves as Mixing Engineer.
The Silver Guardian launched earlier tonight on FunimationNow. The series debuted on Japanese TV on April 1.
The Silver Guardian is based on Chinese comic series Yín Zhī Shǒu Mù Rén. Masahiko Ohkura (Yukikaze, Blue Drop) will direct the show at Haoliners Emon, with Yoshiaki Tsubata (Phantom ~Requiem for the Phantom~, Souten no Ken) providing character designs. Ohkura will take charge of series composition, along with Hidefumi Kimura (Avenger, Kiddy Grade).
Minako Seki (Kingdom) is scoring the title's soundtrack.
Funimation describes The Silver Guardian as:
High school students and pro-level gamers Riku Suigin and Riku Rei are about to get swept up in an RPG unlike any other they've played before. Before her mysterious disappearance, Rei sends Suigin a device to access a new tomb raiding game. Upon inspecting it, Suigin is transported into the game where it's up to him to put his skills to the test to save his friend.
Source: Funimation Blog