Happy Sunday readers, and welcome to an all-new AniWeekly! Last week was one of big surprises and sad goodbyes. We reveled as two Gundam Build Fighters projects were shown off, while also shedding a tear for the late Gosick artist Hinata Takeda.
Despite the tragedies that befell us, though, last week was one with plenty to look for.
In the News
Farewell, great detectives. Last week, Gosick author Kazuki Sakuraba confirmed that series illustrator Hinata Takeda passed away. The artist succumbed to an unspecified illness in January.
Meet the Love and Lies crew… no fooling! The first cast members were announced for this summer's Love and Lies anime adaptation. Kana Hanazawa will play Misaki Takasaki, one of the leads. In addition to the cast reveals, a new trailer hit the web that offers a brief look at the show in action.
Funding secured! Tubi TV managed to raise $20 million in a recent round of funding. The company will expand its workforce and open an office in Los Angeles.
The Fairy Tail guild is hitting Illinois. Funimation revealed that they will host the North American premiere for Fairy Tail: Dragon Cry at Anime Central 2017. The film will be screened on May 20.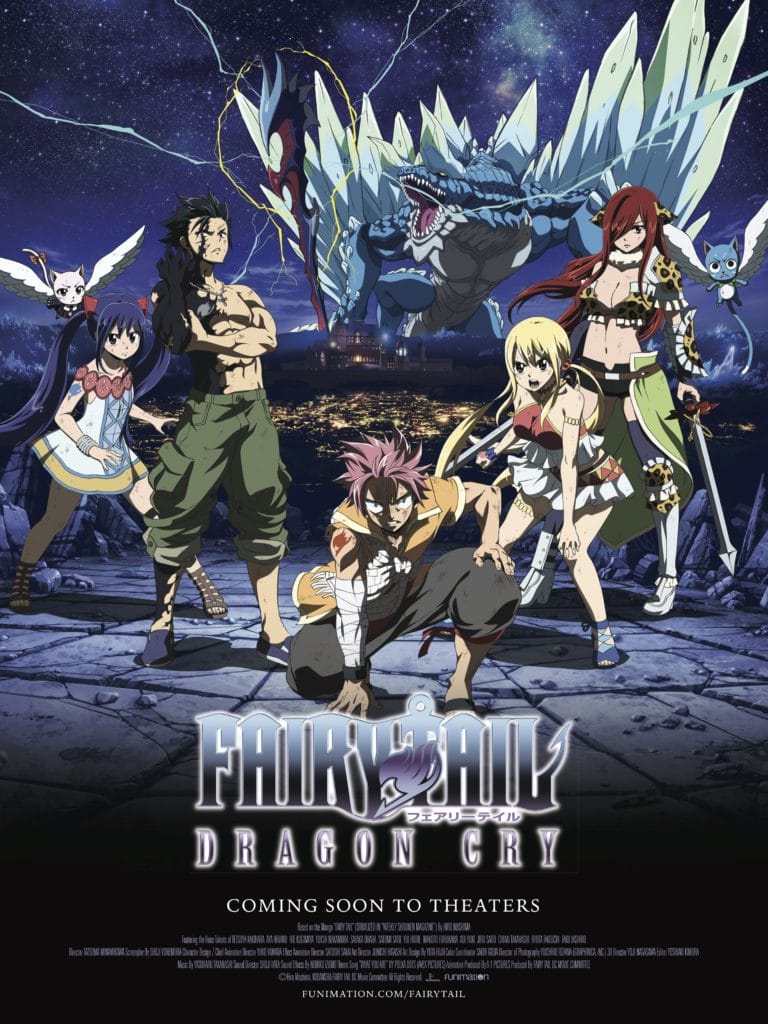 It's time to build a new adventure. Sunrise revealed that they have two Gundam Build Fighters anime projects in the works. The first, Gundam Build Fighters: GM's Counterattack, will continue the adventures of Sei Iori and his friends. The second, Gundam Build Fighters Battleogue, will be a "dream match" that pits several different Gunpla into over-the-top scenes.
What would you do if you had a little sister? An official website for an anime based on Imouto sae Ireba Ii (If I Only Had a Little Sister) opened its doors. The series will hit Japanese TV this fall.
The sea of stars stretches on endlessly. Where will it take us next? The first visual for Production I.G.'s The Legend of the Galactic Heroes anime hit the web, along with news of a fan event on September 20.
Best wishes to this musical legend. Influential J-Rocker Yoshiki will undergo emergency surgery on May 16. The artist suffered a herniated disc, which worsened over the past six months. Yoshiki met with several doctors both in Japan and the United States regarding the ailment. The consensus is that Yoshiki is reching his limit, both physically and mentally. So, with a heavy heart, we wish him the very best of luck in his recovery.
Slow start! Take it easy! Houbunsha announced that Yuiko Tokumi's Slow Start manga will get an anime adaptation.
Wait… this isn't class 3-E. Studio Lerche and director Seiji Kishi are teaming up to produce a new anime series. No, it's not another Assassination Classroom. Instead, they will adapt Syohgo Kinugasa's Youkoso Jitsuryoku Shijou Shugi no Kyoushitsu e (Welcome to the Classroom Where Supreme Merit Rules, "Yō Jitsu" for short). The show will hit Japanese TV this July.
From the AniBlogging Community
She's right, you know. Lauren at Otaku Journalist published an article that looks at a recent Library appearance. In interacting with younger fans, she realizes that, while anime is more ubiquitous than ever, the boundaries to access can still be daunting. From subscription fees to convention badge costs, there are still some barriers for the youngest groups. That's to say nothing of the social stigmas and that whole implicit shame of being "the uncool one" in the family.
Still, those who stick it out find that the fandom just gets better and better as you get older. It's a fact that's as true today as it was over a decade ago.
Meet manga artist Tiv. Frog-kun at Anime Feminist put together a compelling profile of Korean-born manga artist Tiv.
Weekly Fun Stuff!
You'll never see it comin'~! Last month, NicoNico held a mini-concert for Persona 5. Lyn Inaizumi, who sang the game's vocal themes, took the stage to perform a trio of tunes from the game. Specifically, Inaizumi performs opening theme song Wake Up, Get Up, Get Out There, battle theme song Last Surprise, and Life Will Change. It's a great show for fans of the game, and a fantastic intro to the earworms found in the game proper.