I hope you all had a great Golden Week, everyone, because it's time to get back to the world of charts and figures.
This week, we'll see a good number of familiar titles, as titles typically don't release during the holiday week. Still, expect sales to remain high, and week-two drops to be lower than the norm. We should be returning to the normal sales curves within the next week, so do not be alarmed by sudden drops!
Note: There were no Media Create numbers released last week due to the holiday week. However, I will be doing a short digest for the period to look at the top-titles for Nintendo and Sony's offerings, as well as hardware.
Nintendo
It was a week of Ninten-domination in Japan, which saw the Big N dominate the sales charts. Fifteen games on Nintendo hardware appeared this week, with the breakdown as follows:
At the front of the kart, we saw those pink sparks flying as Mario Kart 8 Deluxe (Switch) continued its reign. The title took first place for its second week, with 90,652 copies sold (375,475 LTD). The title had a fantastic opening, and this second week hold is incredibly strong. But, just how much of that can be attributed to Golden Week and how much is legitimate consumer excitement. I expect that we'll see a more concrete picture coming into play next week. That said, 375,000 copies in two weeks is fantastic – it places attach rate for the title at a staggering 45.5% or, to put it bluntly, one copy sold for every two Switches in the wild. Much like its Wii U equivalent, I expect this to be a regular sight in the charts for some time to come.
Meanwhile, folks haven't quite seen the 3DS lineup's final form yet. Dragon Ball Heroes: Ultimate Mission X (3DS) held onto second place this period, with 31,271 units sold (128,365 LTD). This is far above other recent Dragon Ball games that hit the big board, including Dragon Ball Xenoverse 2 (PS4 – 80,402 launch aligned) and Dragon Ball Fusions (3DS – 109,310 launch aligned). Even if we account for a 10-15% "Golden Week Bump", the title appears to be holding its own.
Of course, it's easy to hold one's own when you're armed to the teeth and ready to battle the biggest beasts known to man. Monster Hunter Double Cross (3DS) stayed strong at third, with 30,338 copies reaching customers (1,451,544 LTD). The title showed is showing fantastic legs this week, and even managed a 10% increase after the Golden Week Bump. We should see this cross 1.5 million within two weeks, which is a fantastic showing given the title's (comparatively) rocky start.
Of course, some folks still just crave a chance to get back to a simpler place with mountains to scale, Moblins to crush, and rainstorms to hate. The Legend of Zelda: Breath of the Wild (Switch) weathered the week at fourth place, with 21,926 units sold (442,867 LTD). The Wii U version also charted, moving 7.121 units (116.313 LTD). Combined, the two SKUs have sold through 559,180 copies. The Switch version is still showing some fantastic leg action, maintaining about a 53% attach rate (about one copy sold for every two Switches). The title's ability to hang on has been pretty surreal, given that Zelda games don't usually show much action outside of their initial week. We're seeing that there is still some genuine buzz to keep things afloat. Honestly, I do wonder how the big N will follow up on Breath of the Wild, given that the "back to basics" angle has paid off so well.
What's particularly interesting, though, is that the Wii U version saw sales jump 58% this week. Usually, Golden Week bumps aren't anywhere near as pronounced (average is about 10-15, with 20% being the high end), but we have at least four instances of massive increases this period.
Meanwhile, armchair commanders continue to battle on tiny screens. Fire Emblem Echoes: Shadows of Valentia (3DS) moved 14,765 units this time around (169,154), clinging to fifth place. The title's sales curve has been progressing pretty much as expected. I don't expect the title to break a quarter million, but I'd love to be surprised on that one.
Speaking of surprises, Mario Sports Superstars (3DS) continues to be this spring's Miitopia, defying the initial retail impressions week after week. The title passed its way up to sixth place, selling 10,975 units (86,477 LTD). Moreover, Mario Sports Superstars saw a 66% week-over-week increase this period, which is outperforming much of the charts. I could see the title easily reaching 100K before it exits the charts – not bad considering its slow start.
Taking the plate after Mario, though, is RBI Baseball. Kind of. Pro Baseball Famista Climax (3DS), the latest in the Famista franchise, cracked a long fly to 7th place, bringing 10,632 units to customers (69,723 LTD).
Of course, not everyone wants to get down and dirty on the baseball diamond. Some people just want to eat sandwiches, or host a wizard battle, or… answer the telephone? (That does it. I'm out!) Joking aside, 1-2-Switch clung to its position in the top-10 this period, selling 9,488 units (205,446 LTD) to take 8th place. The title finally crossed the 200K mark, which is a pretty huge milestone considering how many counted the title out day-one. I do expect this to cross the quarter million easily, and I'm curious to see how it performs in the longer term, going forward.
Apparently, Golden Week's also the perfect time to perfect that Better Mario Trap™. Super Mario Maker 3DS (3DS) built a pathway up to the #9 space this time around, with 8,134 units sold (1,035,534 LTD). The title continues to show fantastic legs, and was one of several titles to beat out the usual "Golden Week Bump." Mario Maker 3DS saw sales nearly double this period, with a 96% week-over-week increase.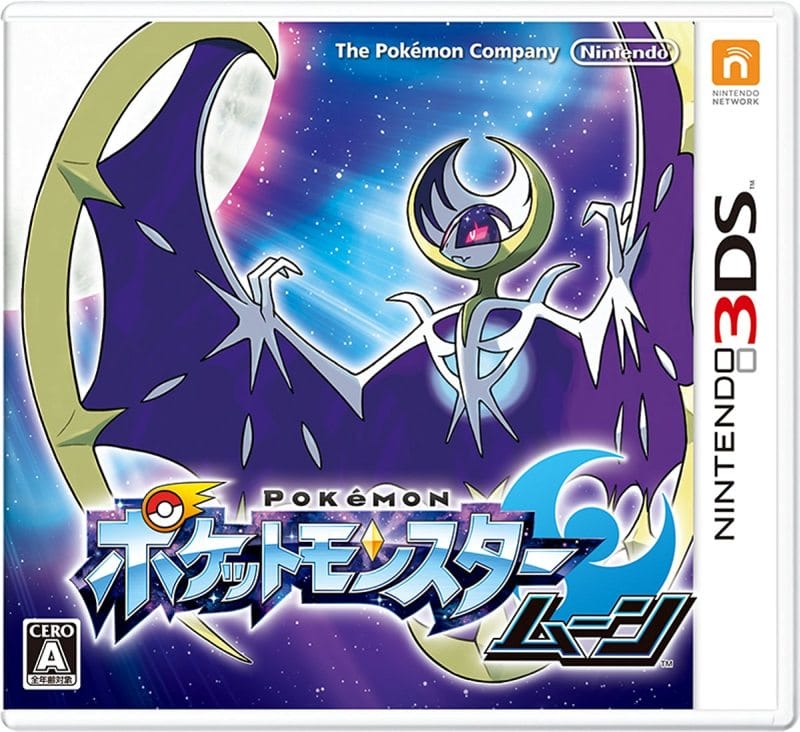 Speaking of bumps, it seems that a bunch of people decided to spend their holiday in the islands of Alola. Pokémon Sun & Moon (3DS) managed to battle tis way to 12th place this period, with 6,940 copies reaching customers (3,256,775 LTD). Combining with the sales of the double-pack, which sits at 157,492 last charting, we're looking at 3,414,267 units sold total. At the very, I expect total sales to cross 3.5 million by the end of 2017. Of course, that is assuming the rumored Pokémon Stars isn't a real thing. Then it becomes anybody's guess.. On another note, Pokémon was one of the few titles to buck the "Golden Week Bump" trends, with a 64% increase week-over-week.
Yokai are everywhere again, especially in the lower half of the big board. Yo-Kai Watch 3: Sukiyaki ascended five places this period, to rest in peace at 15th with 5,363 units sold (716,405 LTD). It managed was another one of the lucky ones to have a greater-than-average Golden Week bump this period, clocking in a 68% increase.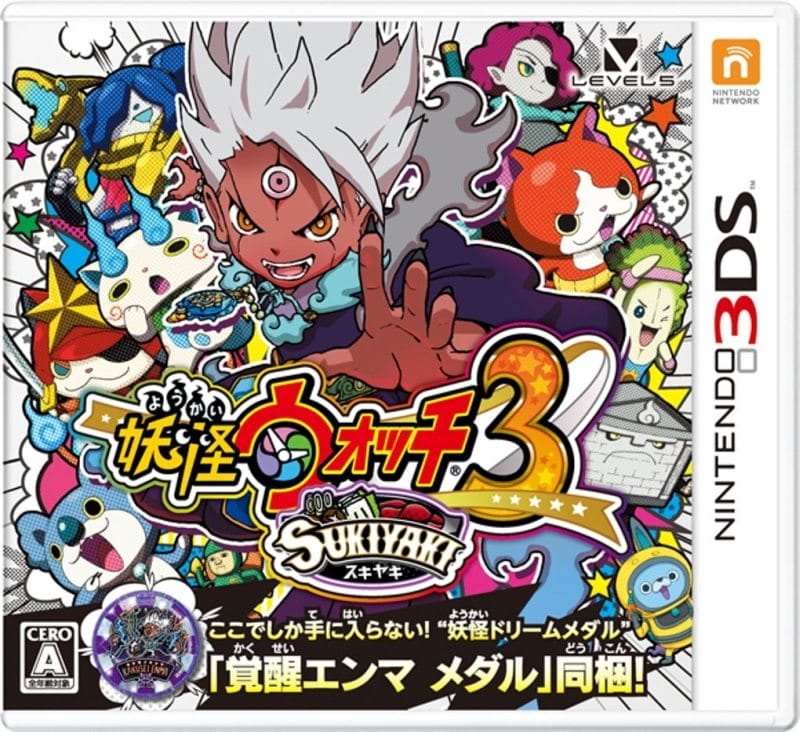 Not far behind, everything was 2011 as Mario Kart 7 (3DS) power-slid into 16th place. A combination of a Mario Kart 8 bump and a holiday jump saw this title rocket back into the charts with 5,314 copies sold (2,768,991 LTD). I can't emphasize the size of this bump – the title went from 29th place (less than 4,000 units per month – probably in the 2-3,000 range) back to the winner's circle.
On that note, it looks like some 3DS owners are setting up happy homes once again. Animal Crossing: New Leaf's "Welcome amiibo" SKU managed to find a few new fossil hunters, bug hunters, and fishermen this period. The title rose up to 17th place this period, with 5,120 units sold. While I expect this to disappear from the charts come next week (as I do with Mario Kart and Kirby), the fact that this re-release of a re-release of a 2012 game can still pull in 175,000 customers is astounding.
Rounding out the pack, well… I have to say it: giving Kirby a mech was probably a good move. 3DS game Kirby: Planet Robobot burst back into the charts, rising from 39th place to take the #19 space. The title moved 4,005 units (560,524 LTD) in one last run at the big board.
On the Hardware Front
The Nintendo Switch continued to cling to its top spot this period, moving 47,911 units (825,163 LTD). The hybrid handheld/console broke the 800K mark, and doesn't seem to be showing any signs of stopping as it marches toward a million. Kudos, Nintendo.
The 3DS took a close third place, meanwhile, selling through 26,981 units. The WiI U, on the other hand, continues its meandering walk into the sunset, selling just 397 consoles this week.
Week 17 Digest
Note: This is highly abbreviated
Week 17 was truly fantastic for the big N, who saw a big restock of the Switch to coincide with the Mario Kart 8 Deluxe launch.
Mario Kart, without question, was the top performer of the week, selling through 284,823 units (about a 36.64% attach rate) and about 60-80% of its allocation. While this is lower than the Wii U SKU's launch numbers of 325,892, the title is biting into a far bigger piece of the overall market. I expect this to be a strong performer through 2017 and beyond, likely topping out shortly after New Year's.
Dragon Ball Heroes: Ultimate Mission X (3DS) similarly saw some real life, outpacing launch numbers of its predecessor.
Monster Hunter Double Cross (3DS) continued to hold down the fort at third place, with 27,829 units reaching customers (1,421,205 LTD). The real highlight here, though, is that the title broke 1.4 million lifetime sales. We should see this easily crack 1.5 million before E3 rolls around.
For those who don't want to hunt monsters, hurl blue shells, or spend five episodes charging, The Legend of Zelda: Breath of the Wild continues to be a compelling option. Link's latest outing saw a 24% bump this period, with 25,286 copies reaching customers (420,941). The title broke the 400K milestone this period, which is nothing short of fantastic, and continues to enjoy a 54% attach rate. the ratio still stands that, for every two Switches, there's a copy of Zelda being played. The Wii U version also charted at 14th, with 4,504 units sold (109,193 LTD).
Sadly, it looks like the battle in Valentia is dying down quickly. Fire Emblem Echoes: Shadows of Valentia (3DS) saw a sharp 83% drop this period, selling thorugh just 22,721 units (154,389 LTD). On the plus side, the game did crack 150K, so… yay?
On the Hardware Front, the Switch saw a major restock, which means that sales saw major bump. The hybrid handheld dominated this period, with 76,679 units sold. The 3DS sold less than a third of that, moving a comparatively paltry 23,063 units.
The Wii U, meanwhile, saw a small bump – up to 543 from its low of 262.
Sony
Titles in the PlayStation family controlled five spots on the big board this week, with three PS4 games and two Vita titles making the cut.
At the front of the pack were YoRHa – those charming androids who have a love of black clothes and blindfolds. They're not keeping their eyes wide shut to the charts, though, as NieR: Automata carved up 10th place with 7,245 sales (230,497 LTD). The title continues to impress on the charts, surpassing expectations with each week. While I'm not expecting the title to reach 400K, I'd love to see it hit 350,000 before it finally exits the charts. The title saw a welcome Golden Week Bump this period, with a 14% week-over-week increase.
Not far behind, the Ashen One continues his final journey through the charts. Dark Souls III: The Fire Fades Edition, which includes the two expansions, went hollow at 13th, after finding 6,560 bloodstains (48,662 LTD). Truth be told, this isn't bad, given that we're looking at a "Game of the Year" edition. The title should crack 50K with ease next sales period, and will likely get close to 70,000 before it exits the charts. It really does depend on how much the title declines next week, as the title didn't get the usual Golden Week Bump – rather, sales dropped by 27%.
Meanwhile, some folks are taking the holiday week to kick it in the wildlands. Tom Clancy's Ghost Recon: Wildlands stalked its way to 14th this period, with 5,413 units sold (174,865 LTD). The title is on track to cruise by 175K next sales period, and should get close to 200K by the time it exits the big board. The 14% Golden Week bump is in line with expectations, and a good sign of health for the title overall.
Vita fans are in for a familiar and welcome sight, as Minecraft makes its way back into the top-20. The title bounded to 18th, up from 26th, with 4,051 units sold (1,149,824 LTD). While I don't see this one sticking around long, it's great to see Minecraft's Vita SKU can still pull in the crowds.
Meanwhile, it looks like people are doing a different kind of spelunking this week at the #20 space. Dungeon Travelers 2-2: The Maiden Who Fell into Darkness and the Book of Beginnings (Vita) descended to the #20 space, with 3,851 units sold (37,891 LTD). Like Dark Souls, this one's days in the charts appear to be numbered – the 42% decline is odd for Golden Week, and I expect further bleeding come the next round charts.
On the Hardware Front
The PS4 took a hard-fought second place this period, with 27,954 units sold. Of those, 6,991 were PS4 Pro consoles. The Vita, meanwhile, bounced up a bit, to move 7,158 handhelds.
The PS3 is still hanging in there, though. The decade-old console managed to move 407 units last week.
Week 17 Digest
Note: This is highly abbreviated
This week, the PlayStation family controlled six spaces on the big board, with two Vita games and four PS4 titles making the cut. Leading the way was Dark Souls III: The Fire Fades Edition (PS4), which cashed in 9,014 souls at 8th place (42,102 LTD). The title saw an expected 73% drop week-over-week, which is always encouraging to see. That said, it looks like the trajectory might be a bit steeper than first expected given this week's numbers.
Not far behind, Vita title Gun Gun Pixies made its debut. The, uh… I'd like to call it "quirky" but some of it screams "creepy" shooter from Compile Heart blasted its way to 9th place with 8,675 copies reaching customers.
Meanwhile, the dungeon just got deeper for Dungeon Travelers 2-2 (Vita), which dove down to 10th place with 6,659 units sold (34,040 LTD). The 76% decline is within acceptable norms, though again, this week's performance indicates a very sharp sales curve.
On the flip side, Nier: Automata (PS4) began to kick into gear again. The title pushed 6,168 units last sales period (313,252 LTD) to earn the 12th place ending. The 1% week-over-week increase could be seen as a leading indicator for this period's 14% jump.
For those who don't want the apocalypse, the wildlands continue to call. Tom Clancy's Ghost Recon: Wildlands (PS4) set up camp at 13th place, with 4,742 units sold (169,453 LTD).
At the bottom of the charts, crime continued to pay. Grand Theft Auto V's budget-priced re-release skidded back into the spotlight, taking the #19 space with 3,281 copies reaching customers.
On the Hardware Front, the PS4 took second place, with 25,303 consoles sold. The Vita held onto fourth, with 5,994 handhelds reaching customers.
Microsoft
The XBox One saw its own Golden Week bump this period, as the console rebounded to 677 sales. Still, that's super low, which means it's funny story time.
In the world of radio, WNG677 is a NOAA radio station that's also referred to as "St. Croix All Hazards". The station serves the US Virgin Islands, and can be heard for up to 80 miles in the Carribbean Sea.
In the world of Japanese console sales, at least a few Microsoft employees are probably fantasizing about escaping to somewhere as warm as the Virgin Islands at this point.
[Discussion at NeoGAF – Week 17]
[Discussion at NeoGAF – Week 18]