It looks like manga fans have a little surprise for the end of May.
Earlier today, Kodansha Comics revealed that they will release three manga titles to digital storefronts on May 30. The company will launch the following:
Kasane by Daruma Matsuura
Real Girl (3D Kanojo) by Mao Nanami
This Is a Love Story (Kore wa Koi no Hanashi) by Chika
Kasane originally launched in Kodansha's Evening magazine in October 2013. The ongoing series currently spans ten volumes, with the most recent hitting Japanese retailers on December 22. Volume 11 is slated to ship on May 23. The title was nominated for the Kodansha Manga Awards, as well as the Manga Taisho Award in 2015.
Manga resource Baka-Updates describes Kasane as:
Beautiful people are loved and revered. They have everything they desire at their fingertips… Even if their beauty is a complete illusion.

Before Kasane Fuchi's mother passed away, she gave her daughter a special lipstick inherited from her own mother, with instructions that, if ever life becomes too hard to bear, she can wear the lipstick and kiss whatever she truly desires.

But is this keepsake a blessing? …Or a curse?
Real Girl ran in Kodansha's Dessert magazine from July 11 through May 2016, and spans twelve compiled volumes.
Baka-Updates describes Real Girl as:
Tsutsui Hikari is an otaku, and he mostly avoids social life. Hikari has only one friend at school, who is also a social misfit, and he is mocked brutally by most of his classmates for being creepy and weird. One day, he ends up having to clean the school pool with Igarashi Iroha, who appears to be pretty much everything he hates in real-life girls. She skips school, has a blunt manner, doesn't have female friends, and seems the sort to be promiscuous. However, she is friendly to Hikari, and even stands up to the people who make fun of him. Hikari's bitterness and trust issues lead him to say pretty harsh things to Iroha, but she never dismisses him as creepy. After a while, it starts to look like Iroha may become his first real-life, 3D girlfriend! Will he be able to handle it?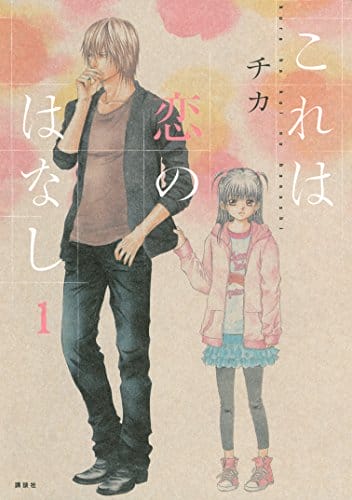 This Is a Love Story ran in Kodansha's Aria magazine from July 2010 through May 2014. The series, which was nominated for the Kodansha Manga Awards in 2014, spans eleven compiled volumes.
Baka-Updates describes This Is a Love Story as:
After recently moving into his grandmother's house in the countryside, Shinichi is bored with everything despite his success as a novelist. That is, until one day, when a young girl with a stray cat appears at his doorstep. A girl with a very tragic look in her eyes…
Source: Anime News Network