Retail Price: $89.99
Is This a Review Copy?: No
What is it?
NIS America offered a deluxe version of their inaugural Nintendo Switch game, Disgaea 5 Complete. This limited edition package includes the base game, a soundtrack, art book, and several physical extra goodies.
What's in the Box?
Disgaea 5 Complete Switch Game
30-Track, 2-Disc Soundtrack
Hard Cover Art Book
Clip On Rubber Prinny
10 Metal Lapel Pin Set
Killia and Void Dark Tear-Resistant Poster (14″ x 22″)
Zeroken Tear-Resistant Poster (14″ x 22″)
Collector's Box (Cardboard)
Package Shot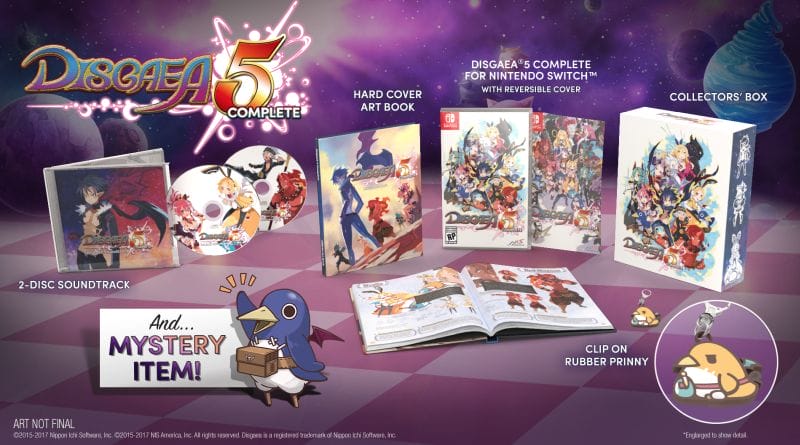 Boxart Blurb
Take the Netherworld's most acclaimed strategy RPG ANYWHERE!

Join Killia and his allies on their quest for vengeance!

Deal milllions of damage and level up to (basically) infinity! (9999 close enough for ya?)

Includes bonus characters and scenarios for even MORE hours of fun!