They sure aren't being cruel with the pacing on these details!
Earlier today, A-1 Pictures launched a website to promote the Blend S anime. The site features a new key visual, as well as the first staff members.
The visual features the three leads in uniform, standing around a giant cup of coffee. Next to each character is a description of their job traits.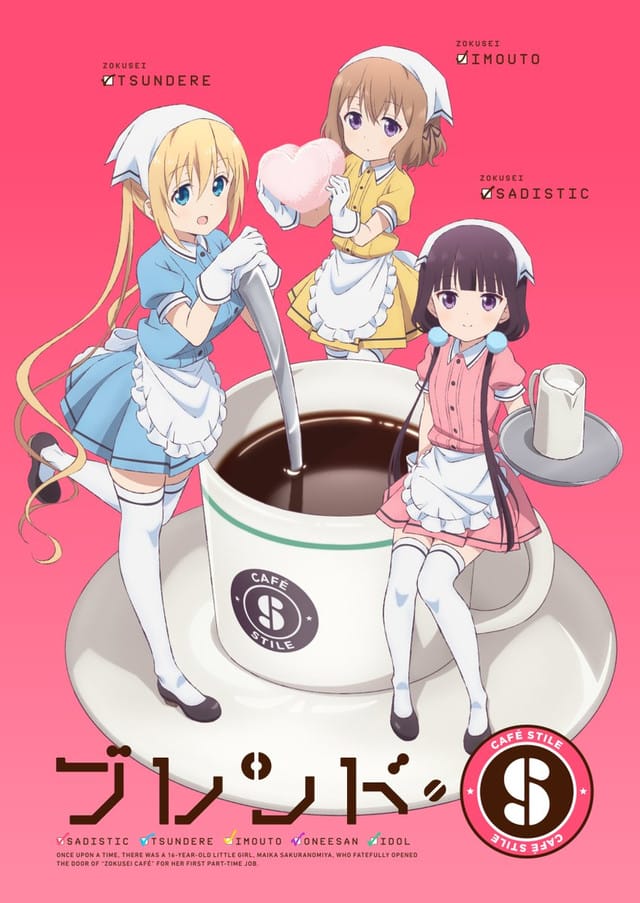 Blend S will be directed by Ryouji Masuyama (Gurren Lagann Parallel Works) at A-1 Pictures, with Yousuke Okuda (Is the order a rabbit?) providing character designs. Go Zappa (Shin Koihime Musō, Chronicles of the Going Home Club) is in charge of series composition for the project.
The Blend S anime will adapt Miyuki Nakayama's manga of the same name. The title is a four-panel comedy that debuted in the October 2013 issue of Manga Time Kirara Carat. To date, three collected volumes of the title have been produced, with the most recent hitting stores on January 27.
The series focuses on a girl named Maika, who takes a job at a local café. This establishment's a bit different than most, though, as each of the waitresses is given a unique trait, like "tsundere" or "little sister", in order to appeal to specific customers. Maika's role is to be the extreme sadist ("Do S"), meaning she needs to adopt a dominant, aggressive, and somewhat cruel persona while on the clock.
Source: Comic Natalie