Happy Sunday readers, and welcome to an all-new AniWeekly! This weekend was filled with cheer and fear alike, with several treats for fans, and an averted crisis in Phoenix.
With this in mind, last week was
Happy Sunday, readers, and welcome to an all-new AniWeekly! As we head into a holiday in the United States, we'd like to look back on a week packed with delights (and a pretty big fright!).
In the News
Big happenings at Luna Nova Magical Academy! Great news, Little Witch Academia fans: Bandai Namco is making a PlayStation 4 game based on the property! Though details are scarce, the title is due to hit later this year. For those who haven't caught the show yet, Netflix will start streaming the first thirteen episodes on June 30.
Crisis averted, thankfully. Last week, the Phoenix Police Department arrested 31-year-old Matthew Sterling, who allegedly brought firearms into Phoenix Comicon 2017. According to law enforcement officials, Sterling called himself "the Punisher." He allegedly threatened to kill Mighty Morphin Power Rangers star Jason David Frank, as well as law enforcement officials.
So what kind of carriers exist in another world? A new teaser trailer for In Another World With My Smartphone hit the web last week. The feature confirms the core cast members, along with a July 11 premiere.
We're off to see the wizard (world)? Wizard World announced that they're expanding their anime-centric content for their Philadelphia event. This year's lineup will include a Maid Cafe among other events.
Will it blend? A-1 Pictures unveiled the first staff members for the Blend S anime, along with a new key visual. Gurren Lagann Parallel Works director Ryouji Masuyama will helm the project.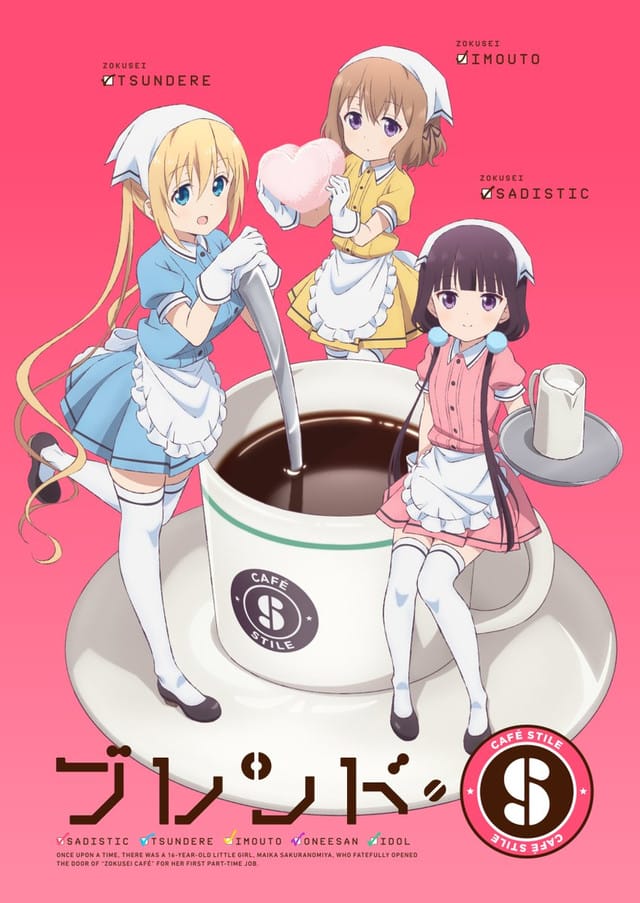 Channel surfing across the Atlantic. Bloomberg reports that Amazon will bring its "channels" initiative to Europe. The initiative will roll out in the United Kingdom, Germany, and Austria with 25 to 42 partner channels. As of now, Anime Strike is still an unknown.
The Dark Nyanpasu Rises The latest collected volume of the Non Non Biyori manga revealed that a new anime project is in the works.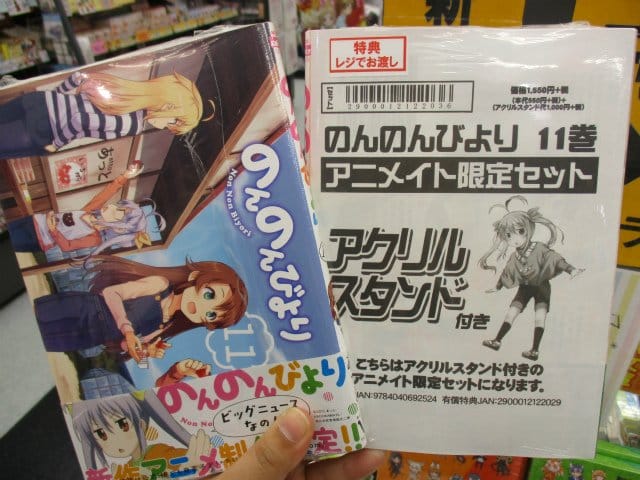 Dive on in! A new promo video and visual for DIVE!! hit the web, along with a confirmation of the show's voice cast. Yuuki Kaji and Takahiro Sakurai are both on the list of players.
From the AniBlogging Community
A good problem to have. Manga Therapy takes a look at Kodansha Comics USA, and their rapid expansion in North America. They look at the circumstances, along with Kodansha's rapid explosion of content. It's led to one of those odd "good problem to have" situations where fans are facing down over 160 titles, many of which would be fine assets to manga fans of all stripes.
A tale of flowery silence. Atelier Emily takes an in-depth look at the floral language of A Silent Voice. She discusses the impact of the flowers, which help to solidify Shoko Nishimiya's identity and emotions throughout the feature.
A study of animation… and quirky robot antics. Bobduh at Wrong Every Time takes a close look at Nichijou's animation, and how the show leverages the medium to its absolute fullest.
Weekly Fun Stuff!
In the community, many fans keep a "three episode rule" where, if a show doesn't appeal by the third episode, it's safe to drop. Of course, with dozens of shows coming out each seasons, it gets hard to really adhere to it in the strictest sense.
Moreover, the first impression is always the strongest. Geoff at Mother's Basement decides to take a look at the Art of the First Episode, in a twenty-minute video. With oodles of examples, he dissects the core elements that draw fans in, and keep them riveted to the point of binge-watching.