All aboard the hype train! Dragon Ball Super is expanding its reach in Europe!
Yesterday, Crunchyroll announced that they will expand the availability of Dragon Ball Super's ongoing simulcast. Starting at 2:15AM BST, the series will be available to premium subscribers in the following regions:
The Aland Islands
Albania
Belarus
Bosnia and Herzegovina
Bulgaria
Croatia
Czech Republic
Denmark
Estonia
Faroe Islands
Finland
Gibraltar
Greece
Guernsey
Hungary
Iceland
Ireland
Isle of Man
Jersey
Latvia
Liechtenstein
Lithuania
Libya
Macedonia
Moldova
Netherlands
Norway
Poland
Portugal
Romania
Serbia
Slovakia
Slovenia
Svalbard & Jan Mayen Islands
Sweden
Ukraine
United Kingdom
Spain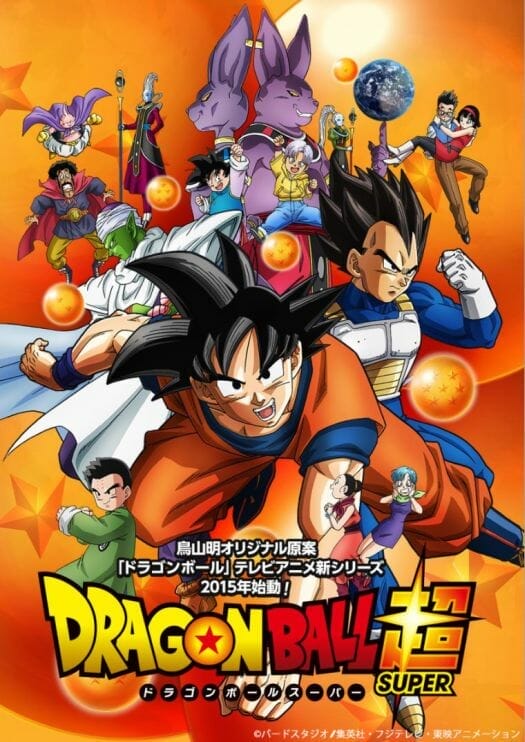 Dragon Ball Super began airing on July 5, 2015 on Fuji TV. The series is being helmed by Kimitoshi Chioka (episodes 1-32) and Morio Hatano (ep 33 – present) at Toei Animation, with Tadayoshi Yamamuro (Dragon Ball Z: Battle of Gods, Beet the Vandel Buster) providing character designs. The show is the first new Dragon Ball TV series to air since Dragon Ball GT in 1996.
Crunchyroll describes the series as:
After 18 years, we have the newest Dragon Ball story from creator Akira Toriyama. With Majin Buu defeated, Goku has taken a completely new role as…a radish farmer?! With Earth at peace, our heroes have settled into normal lives. But they can't get too comfortable. Far away, the powerful God of Destruction, Beerus, awakens to a prophecy revealing his demise at the hands of an even more formidable being. When his search for the Saiyan God brings him to Earth, can Goku and his friends take on their strongest foe yet?
Source: Crunchyroll