You ASS-ked, they're delivering. There's a new face in town, who's ready to fight crimes and get to the bottom of mysteries.
Before you ask, no, it's not Assy McGee.
Earlier today, Toei Animation announced that they're producing an anime adaptation of Oshiri Tantei (Butt Detective). Toei is partnering with Poplar Publishing for the series, which will adapt the popular children's book franchise.
Toei opened a website for the project, which features a three-minute promotional video. You can can check it out below: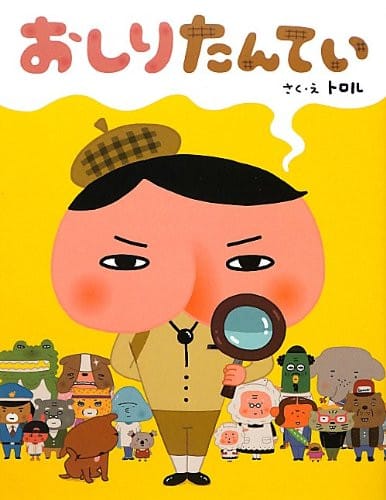 Megumi Ishitani will direct the project at Toei. The confirmed voice cast includes:
Oshiri Tantei: Yūko Sanpei
Brown: Ayaka Saitō
Ikkei Watanabe: Narrator/Chief Maltese
Kaitō U (Phantom Thief U): Takahiro Sakurai
Suzu-san: Reika Uyama
Būtarō: Gaku Kudō
Poplar Publishing released the first Oshiri Tantei book in 2012. To date, six picture books and four early-reader books have been released. Combined, the ten books have over 1.5 million copies in print.
(Editor's note: That's an assload of books. No butts about it!)
Source: MoCa News