Now, before you ask, they aren't cheering for fruit.
Earlier today, the official Action Heroine Cheer Fruits anime website updated with a new visual. The image features the major characters in-uniform, as they sit on a rooftop.
Action Heroine Cheer Fruits will début on Japanese TV on July 6. The show will air on the following networks:
TBS: 7/6/2017 at 26:28 (7/7/2017 at 2:28 AM)
BS-TBS: 7/8/2017 at 25:30 (7/9/2017 at 1:30 AM)
An advance screening event is planned for July 2. As of press time, no details regarding the location and ticketing details are currently known, though all eight main cast members will attend as guests.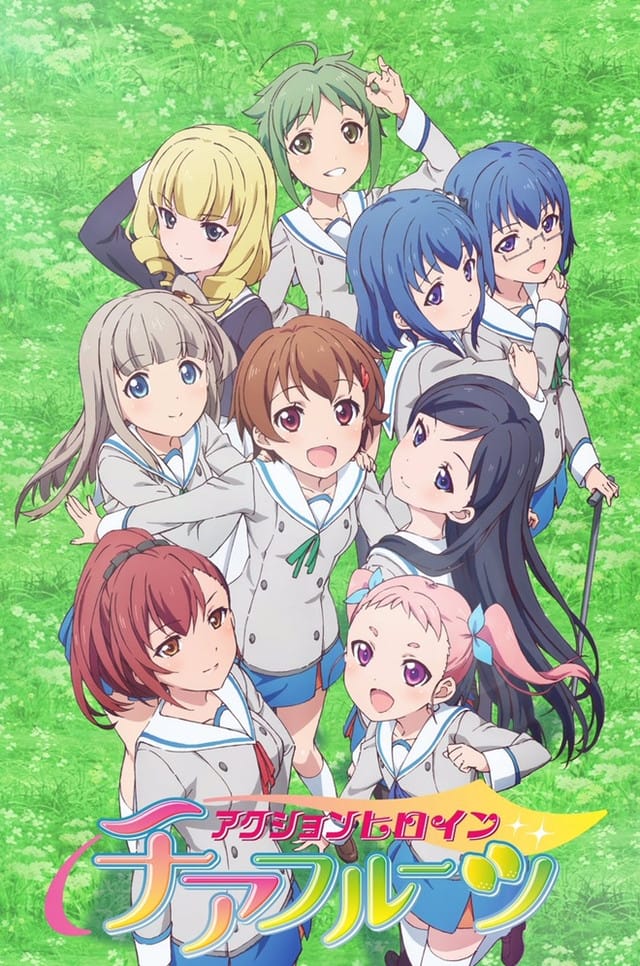 Action Heroine Cheer Fruits is an original project from studio diomedea. Keizou Kusakawa (Fuuka, Magical Girl Lyrical Nanoha A's) is directing the project, which features character designs by Naomi Ide (KanColle, Riddle Story of Devil). Naruhisa Arakawa (Active Raid, Steel Angel Kurumi) is in charge of series composition.
The confirmed voice cast includes:
An Akagi: Miku Ito
Genki Aoyama: Haruka Ishida
Hatsuri Momoi: Moe Toyota
Kanon Shimura: Haruka Shiraishi
Mana Midorikawa: Yuuki Hirose
Mikan Kise: Erii Yamazaki
Misaki Shirogane: M.A.O
Roko Kuroki: Rie Murakawa
Yuuki Aoyama: Haruka Ishida
Tokimeki Kanshasai, an idol unit composed of the show's eight lead actresses, will perform both opening theme song Jyonetsu Fruits (Passion Fruits) and ending theme Hi no Ataru Basho (A Place in the Sun).
A promotional video was released when the show was unveiled. You can check it out below:
Source: Ota-suke