Meeting Date: 5/27/2017
Disclaimer: The Herald Anime Club discusses shows as they're airing. Naturally, there will be spoilers for a given episode. You have been warned!
Mike Ferreira: Good evening, and welcome to the Herald Anime Club. I'm Mike Ferreira, and I"m joined by Anthony Simpson tonight.
Anthony Simpson: hello everyone.
Mike Ferreira: Tonight, we're discussing The Royal Tutor episode 8: "This is a stealth Adele Episode."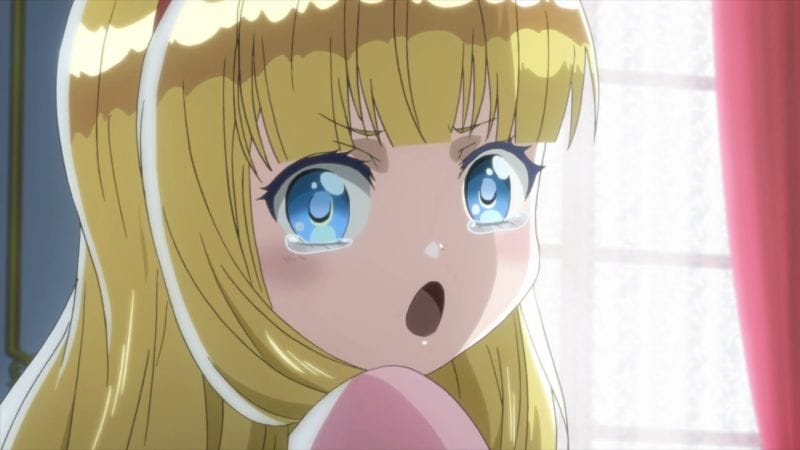 Anthony Simpson: Or the Kai learning to talk to people episode.
Mike Ferreira: That too.
Mike Ferreira: It was a cute episode, which got away from that growing gravitas we've been seeing in recent weeks.
Anthony Simpson: It was a nice episode. Kai was trying his damnedest to talk to people who weren't his family.
Mike Ferreira: Indeed. It was great to see him grow and really start to change that through the course of the episode
Mike Ferreira: That smile, though.
Anthony Simpson: That smile was…..creepy in a way.
Mike Ferreira: I'd put it more toward "murderous."

Anthony Simpson: I would gotten away from him too if he had that smile on his face.
Mike Ferreira: I think most would.
Mike Ferreira: That said, that poor blonde maid – she's been at the receiving end of every single bit of eccentricity this episode
Mike Ferreira: this series, rather
Anthony Simpson: yea she has.
Mike Ferreira: I could see the Glassdoor review now – "Best/Worst Job Ever. I get to work in the castle with great people! Cons: THE PRINCES ARE ALL FREAKING INSANE"
Anthony Simpson: lol.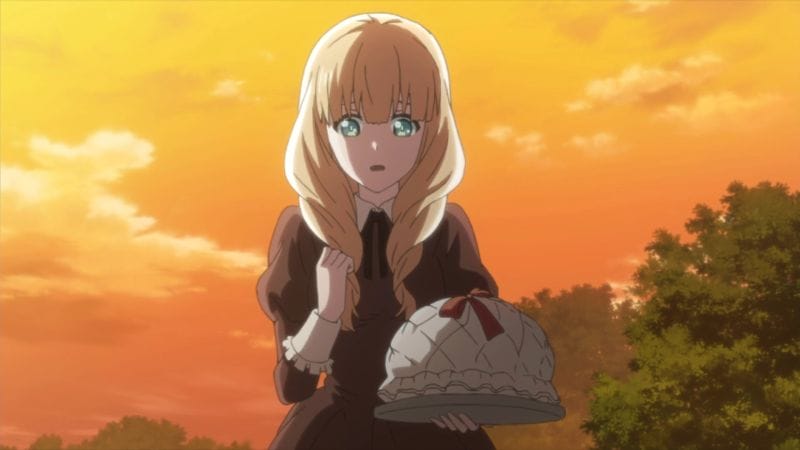 Mike Ferreira: But yeah… it was a great episode. Kai became one with the fluffy fluffy sheep, Shadow got redemption, Adele co-opted the episode by being adorable, Heine can't draw…
Anthony Simpson: You can count on Kai to get the heavy lifting done. That said he must be built like a damn work horse to be able to lift that statue with no effort.
Mike Ferreira: Indeed. He's like a believable hulk
Anthony Simpson: The Adele stuff was adorable as fuck.
Mike Ferreira: Definitely. Even she got a character arc in this! She got to learn the value of friendship!
Anthony Simpson: We even got to learn how good of a dog Shadow is to save the Princess and castle in the process.
Mike Ferreira: Three character arcs in one episode! (kidding aside, that was an adorable B-story)

Anthony Simpson: We also learned Heine can do a lot but drawing sure isn't one of them.
Mike Ferreira: Smiling's the other.
Anthony Simpson: True. It was good to see that Henie can't do everything. I was afraid he was going to turn into a Gary-stu type character if we didn't see him have any flaws.
Mike Ferreira: I was pretty sure he had a few embarrassing flaws
Anthony Simpson: I was sure too, but sometimes when we think they will show up they sometimes don't.
Mike Ferreira: True.
Anthony Simpson: Which leads me to looking forward to next week since I think we are going to finally get some of the gaps in the Heine's and possibly the King's past that we don't know about yet.
Mike Ferreira: Indeed. That's fertile ground for intrigue.
Anthony Simpson: I figured we get there at some point in the show.

Mike Ferreira: Yeah… I always figured that'd be the inevitable conflict for the third act.
Anthony Simpson: Especially with the Count trying to stir shit within the royal family.
Mike Ferreira: Indeed. I'm still thinking the big bad will be the eldest prince
Anthony Simpson: That could be true, we barely know anything about the eldest price other than that he really smart.
Mike Ferreira: Indeed.
Mike Ferreira: There's a lot to really unpack as we go into this final arc – I hope they can pull it off
Anthony Simpson: I hope so as well. From what I can tell with the writing so far I would say all signs point to yes that they can.
Mike Ferreira: Indeed. I'm hopeful, just cautious. I'll probably be a bit more bullish next week
Mike Ferreira: That said, I hope we get more random adorable moments, like Leo freaking out because he dreamed he was an octopus
Anthony Simpson: That was great. I also like a chair came out of hammer space with Licht was talking about flirting.

Mike Ferreira: That was amazing. I kind of half-expected people to ask where he got that
Mike Ferreira: Aniwho, do you have any closing thoughts on this week's episode?
Anthony Simpson: It was a nice episode. Hopefully the show can stick the landing in the final arc.
Mike Ferreira: Agreed. We're down to the last four, so here's hoping these emotional bonds the writers have been building pay off in the end.
Mike Ferreira: But that's our time for the evening. Have a great night!
Anthony Simpson: Have a good evening.