Hello readers, and welcome to an all-new AniWeekly! Before we begin, I'd like to extend my deepest condolences to the families of those who lost their lives in yesterday's attacks in London. Likewise, I'd like to offer my best wishes to those who were injured.
Crazy times, we live in.
Back to the anime world, though, this was a pretty packed week, with courtroom dramas that'd make *Phoenix Wright* envious and a new park that will make everyone its neighbor. So sit back, and relax, as we take you through all the content that's fit to read this week!
In the News
The Digital Ocean can be a scary place. Funimation filed and obtained a DMCA subpoena, which was issued to cloud service host Digital Ocean. The filing alleges that the IP in question is being used to serve illicit streams of the One Piece anime.
The High School Musical Drama Continues At a recent fan event, Kyoto Animation revealed that two new Sound! Euphonium movies are in the works. The first movie will focus on Nozomi Kasaki and Mizore Yoroizuka, while the latter looks at the whole second-year class.
I pity the fool who doesn't go vertical. Production I.G. announced that they'll launch their "Tate Anime" app on June 5. The app will serve short-form anime episodes that are specifically designed for smartphones. Launch titles include My teacher, Mr. T and African Office Worker.
Won't you be my neighbor? Studio Ghibli announced that they're opening a My Neighbor Totoro themed park in Japan's Aichi prefecture. The park will cover 200 hectares (494.21 acres) on Nagakute City's Moricoro Park, and is being built so as to not disturb the greenery and forest of the area.
They have to go home now. Their home planet needs them. Last month, the Glitter Force trademark changed hands, moving from Saban Brands' stewardship to Toei Animation. What this means for the franchise is unknonw at this point.
Not the one in the painting. J-Novel Club announced that they licensed their first series from Kodansha. Clockwork Planet officially joined the publisher's lineup on June 1.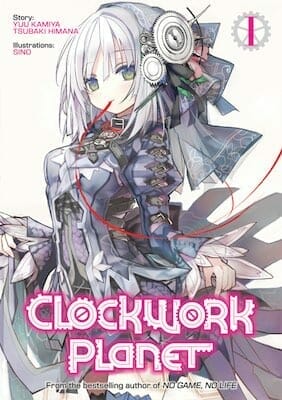 Butts. That is all. Toei Animation is producing an anime adaptation of Oshiri Tantei, which revolves around a talking butt who solves crimes. No. Really.
Butt-dancing even into the netherworld. Amazon Japan officially renewed the Crayon Shin-chan Gaiden anime series. The new season will see Shin and company in a world that's a not so thinly veiled parody of Gegege no Kitaro.
Welcome to Grancrest Island! We received our first cast and crew details for the upcoming Record of Grancrest War anime series. The title, which is based on novels by Lodoss creator Ryo Mizuno, will be directed by Sankarea's Mamoru Hatakeyama at A-1 Pictures.
Why would you do that? Just because, I guess. An official website for Just Because!, an original anime project from studio Pine Jam, opened its doors. The show, which is being written by Pet Girl of Sakurasou author Hajime Kamoshida, was originally teased in a guerrilla campaign on April 1.
From the AniBlogging Community
Japanese animators need your help! Remember that crowd-funding campaign to raise money for animator dormitories in Japan? Well, the forces of anime need your help again. A new campaign kicked off, which aims to fund a women's dorm.
Watch what you share, content creators! Lauren at Otaku Journalist has another helpful article about your online presence, and how you should strive to maintain things for a public that may not always want to hear your thoughts.
A silent voice doesn't mean one will never speak out. Manga Therapy takes a look at A Silent Voice, and ties it into the way that certain labels in society can set a person up for sympathy or scorn, success or failure.
Weekly Fun Stuff!
Butch Hartman's name may resonate with people who grew up in the late '90s and early oughts. Hartman's best known for creating fan favorite titles The Fairly OddParents and Danny Phantom, and he's contributed to countless titles like Dexter's Laboratory and Johnny Bravo.
Last week, Hartman took to YouTube to present his take on a number of popular anime characters. In the ten-minute video, he offers his own spin on characters like Totoro, One-Punch Man's Saitama, and Ghost in the Shell's Motoko Kusanagi. Throughout, Hartman offers commentary on the design process.
As a bit of a shameless plug, we have a second "Fun Stuff" entry this week. Last week, benevolent overlord Mike Ferreira (yes, that's me – no, I don't like writing in the third person) and L.B. Bryant kicked off a new podcast series, titled "Expanding Horizons." In each episode, we task each other with checking out a new show that may or may not fit within our comfort zones. This inaugural episode saw us discussing Snow White With the Red Hair, as well as R.O.D the TV. We'll be putting out a formal post tomorrow, so consider this your sneak peek!