Happy Sunday everyone, and welcome to a new week of Media Create sales! This time around, we welcome a new entry in the historic Ys franchise to the world, as a pair of fighting titles battered the Switch and PS4 landscapes. Next week, we'll see the latest Tekken title, as well as horror game Dead Seal hitting the PlayStation 4.
But I'm getting ahead of myself, here. Let's get to the charts!
Nintendo
Titles on the Big N's consoles claimed fourteen spaces on the top-20 this week, with nine 3DS games, four Switch titles, and a Wii U SKU making the cut.
It looks like Mario Kart 8 Deluxe (Switch) was hit by a Blue Shell this week. The racer dipped down to second place, with 26,993 units sold (467,689 LTD). The title currently enjoys a 51.9% attach rate, so we're at a point where one in every two Switch owners has the game. Moreover, Mario Kart sold nearly as many units as Switch consoles sold this period (27,146), so we're in a unique position where the game is selling nearly one-to-one with the console proper. We'll undoubtedly see the game cross half a million by E3, and it should beat out Zelda: Breath of the Wild next week. Furthermore, there are few signs that say the momentum will die down with the release of ARMS (June) and Splatoon 2 (July). I don't doubt that the folks at Nintendo are tickled pink over this one.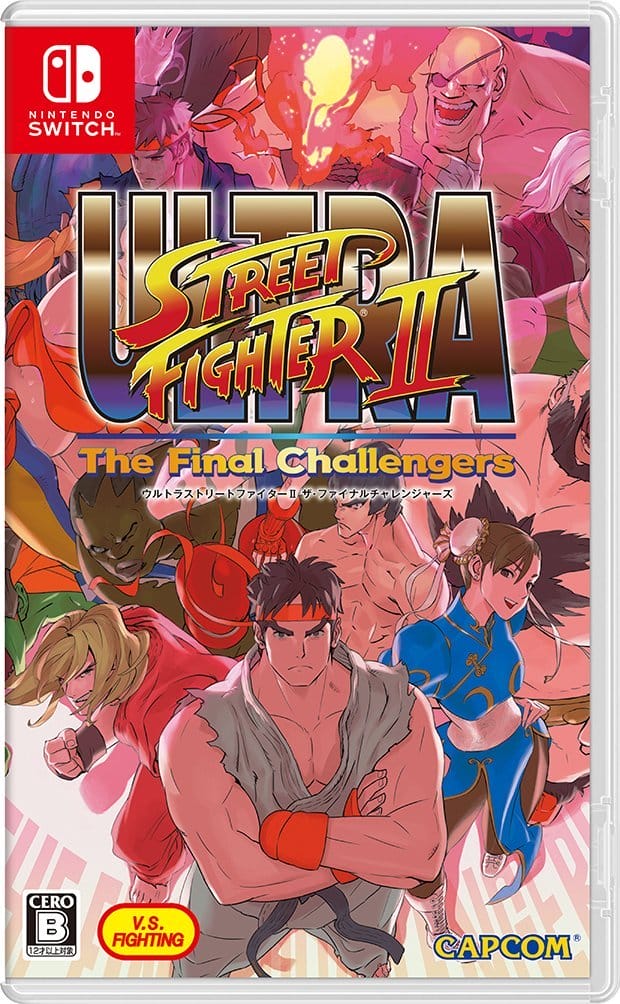 Not far behind, Capcpom's making some noise for Street Fighter. Ultra Street Fighter II: The Final Challengers dragon punched its way to third place in its début, with 16,404 copies reaching customers. On a raw numbers level, this is low. 16K against a base of 900,000 is just 1.82% of all Switch owners.
That said, I'm a bit ambivalent about performance. This was a pretty low-effort release from Capcom, that was basically a polished version of 2008's Super Street Fighter II Turbo HD Remix. Furthermore, the title sold just under 40% of Street Fighter V's PlayStation 4 début (41,990 – 2/18/2016). Mind you, Street Fighter V was heavily marketed and hyped, and launched on a system with 2,508,223 units in the wild (1.67% attach rate). So, all told, attach rates are consistent between the two. So, while I assume that Capcom was hoping for a stronger result with Ultra Street Fighter II, I just don't see them taking a bath with it.
On the flip side, Capcom continues to see strong success for Monster Hunter Double Cross (3DS). The title shifted 11,155 units (1,490,343 LTD) this time around to take the #4 spot. We should see it cross the 1.5 million mark next time around, which is pretty stellar given the generally muted word-of-mouth. I'm genuinely curious to see how the Switch SKU's sales will shake out this August.
Folks who aren't feeling the hype of competition or the thrill of the hunt continue to find refuge in the land of Hyrule. The Legend of Zelda: Breath of the Wild (Switch) paraglided down to 6th this period, with 10,390 units sold (476,021 LTD). Though the Wii U version also charted, it plummeted eight spots to land at 18th with 2,776 sales (125,769 LTD). Combined, the two SKUs moved 601,790 units. Though the Wii U version of Breath of the Wild is on its way off the charts, it still managed to break the 125K milestone in one final hurrah for the console. It's a title Wii U owners can be proud of, and a hell of a send-off for the
The Switch version of Breath of the Wild, on the other hand, continues to show strong legs. The title's flat week-over-week sales this period (-4%) are encouraging, and we could be looking at the SKU reaching 500K within three weeks. The Switch edition of Breath of the Wild enjoys a 52.71% attach rate, and it continues to to be a must-have for a sizable portion of the Switch fanbase. I'm genuinely curious to see where this train finally stops rolling, at this point.
It looks like the battle between Saiayans has lost some ground amid the charging, sadly. Dragon Ball Heroes: Ultimate Mission X (3DS) dipped to 7th place this period, with 6,515 units sold (152,923 LTD). The title has cracked 150K, which is encouraging. The current trajectory suggests that we may see this come within a stone's throw of 175K by the end of June, but this is dependent on the title maintaining a consistent sales curve.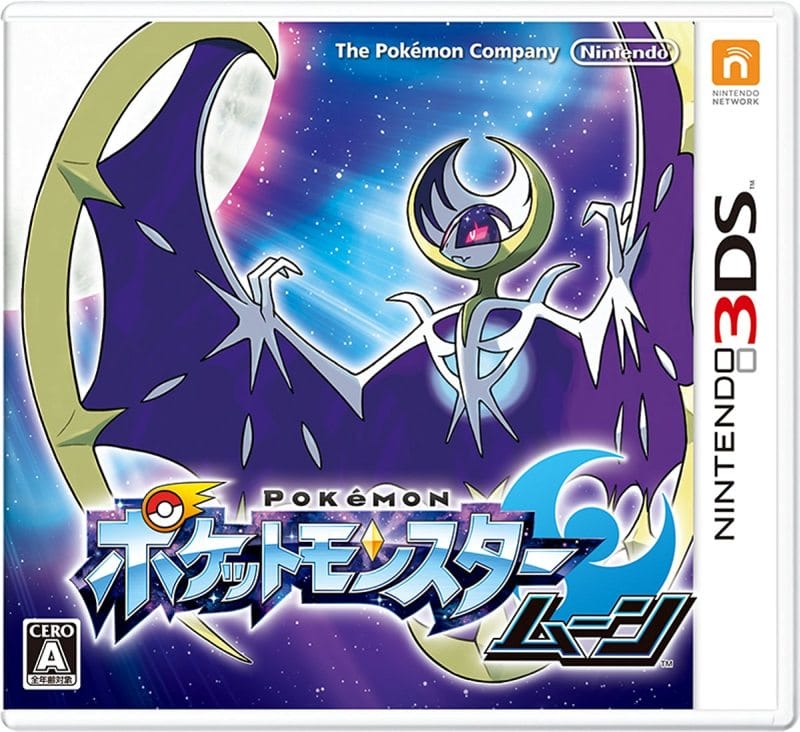 The lure of Alola continues to lure folks in for some pre-summer fun. Pokémon Sun & Moon (3DS) climbed up to 9th this time around, with 3,317 copies reaching customers (3,266,197 LTD). Combined with the sales of the double-pack, which sits at 157,492 last charting, we're looking at 3,423,689 sales, and 3,581,181 individual copies out in the wild. I have no doubt that this will cross the 3.5 million sales mark and, as always, Pokémon continues to be that 400 pound gorilla that struts the charts with real confidence. I'm genuinely curious to see where this one ends up when it finally exits the big board.
Valentia seems to be falling a bit more quickly than expected, though, sad to say. 3DS title Fire Emblem Echoes: Shadows of Valentia fell back to 10th this period, with 3,103 units sold (182,371 LTD). We're looking at a 29% drop this time around, which is a bit of an acceleration in the decline. While there's a possibility that this will hit 200K, it's looking far less likely at this point.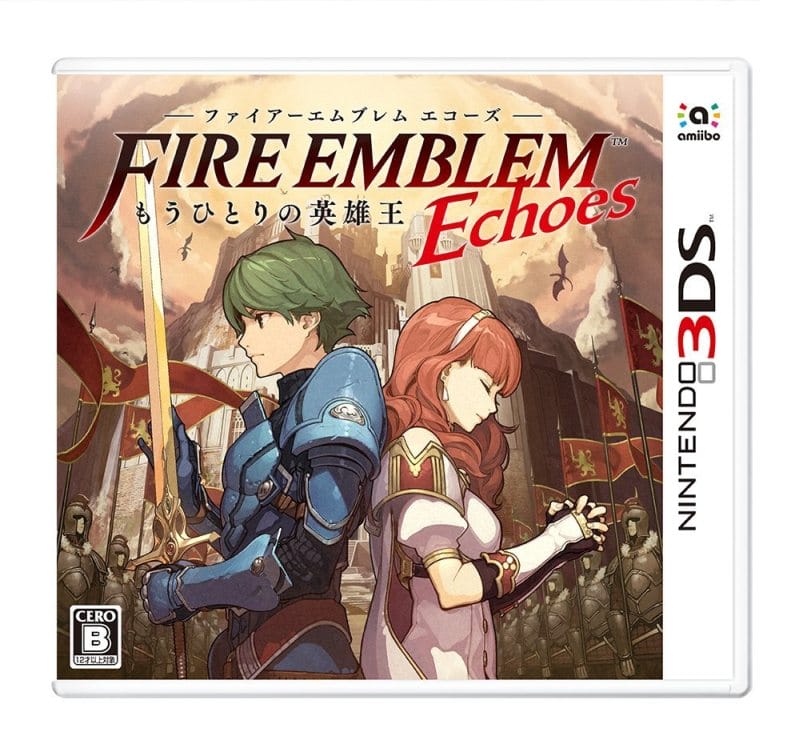 On a more positive note, it seems baseball fans are returning to the diamond this week. Pro Baseball Famista Climax (3DS) moved 3,033 units (79,469 LTD) capture the #11 spot. The title saw a 10% increase, and we should see it cross 80K next report. Kudos, Bandai Namco – this one has some stubborn, if stubby legs about it.
Speaking of legs, Animal Crossing: New Leaf's Welcome amiibo SKU (3DS) continues to kill it in the charts. The quirky home-life claimed mayorship of the #12 spot with 2,991 copies reaching customers (181,243 LTD). Again – this is the third or fourth re-release of the title since its 2012 release. There's a very real possibility that this could cross 200K before it exits the charts again and, even if it doesn't, it's gotten dangerously close. That is the power that only an evergreen title can muster. Simply astounding.
Meanwhile, the thrill of soccer, tennis, baseball, or… horse racing? Am I reading that right? Whatever. People are still flocking to Mario Sports Superstars (3DS), which continues its run toward the 100K mark. The sports compilation shifted 2,909 copies this time around (95,738 LTD) to score at 13th place.
Not far behind, the search for that perfect Mario Mauler continues to rage on. Super Mario Maker 3DS (3DS) built a course to 14th this period as it pushed 2,868 units (1,044,105 LTD). the title should cross the 1.05 million mark by the end of the month. More notable, the title is celebrating its six-month anniversary on the charts, which is just a fantastic set of legs. To be honest, I'd love to see the title make its entry on the Switch, as there's still a healthy appeal to the title, which would be greatly rewarded.
On the note of healthy appeal, folks are continuing to find some fun answering phones, milking cows, and slinging virtual guns. 1-2-Switch (Switch) shifted 2,825 copies (214,618 LTD) to claim 16th place. I wouldn't be shocked if we saw this crack the 225K mark before it exits the charts. As of now, the title enjoys a 23.76% attach rate. Or, in layman's terms, for every four Switch units sold, roughly one copy of 1-2-Switch is out in the wild. Personally, I'm kind of curious to see how high the sales go for this, as it was clearly met with some resistance going into the launch.
Finally, folks are lining up for the second race at Mario Circuit this period. Mario Kart 7 (3DS) took a Bullet Bill back into the charts, claiming 19th with 2,515 units sold (2,776,275 LTD).
On the Hardware Front
The Switch led the pack again this week, with 27,146 units sold (903,135 LTD). And, as of now, every unit is still flying off store shelves. Given the steady supply over the past couple of weeks, I'm expecting to see another two weeks of 27-ish K sales, followed by a big push on the ARMS release.
The 3DS also remained relatively flat this week, dipping to third with 18,295 units sold. The Wii U, meanwhile, continues to meander toward its final destination, with 177 consoles reaching customers.

Sony
This week saw the PlayStation family claiming six spots on the charts, with five PS4 games and a Vita title hitting the big board.
Leading the pack was Adol Christin's latest adventure on Seiren Island. Ys VIII: Lacrimosa of Dana (PS4) managed to unseat Mario Kart 8 for first place, with 27,741 units sold. While this is encouraging, and the numbers are encouraging for the title. Looking at the Famitsu charts, the title is seeing 80-100% sell-thorugh, so we basically saw it sell out. Given that this is a port of last year's Vita release, I'd say Falcom has a winner on its hand.
For fighting fans, it was a week of Heaven of Hell with the release of Guilty Gear Xrd: Rev 2 (PS4). The title rocked its way to 5th place this week, with 10,609 units sold. While these are low numbers (Famitsu pegs 40-60% sell-through), we're also looking at a game with a niche focus, to which owners of Guilty Gear Xrd Revelator could upgrade via the PlayStation store. I'm not shocked that numbers are this low, but I'd likely expect Arc System Works to be a bit concerned by the lower uptake on the standalone.
On the flip side, YoRHa continued to find new legions of fans this week. NieR: Automata (PS4) moved another 4,260 copies this time around (334,553 LTD) to slash up 8th place. Given its sales trajectory, I'd be shocked if NieR didn't cross the 350K mark at this point. Now, Square Enix, please pay Yoko Taro.
On the Vita front, Romance of the Three Kingdoms 13 with Power-Up Kit (Vita) managed to attract fans who were looking for something that offers a bit more cerebral action. The title captured the #15 spot this period, with 2,831 units sold.
ThIn the bottom quarter, fans continue to embrace a life of crime and villainy. Grand Theft Auto V's (PS4) budget-priced re-release managed to steal 17th this time around, with 2,785 copies reaching customers (339,729 LTD). The fact that we're looking at a likely 350K performance for this re-release of a port of a four-year-old title is nothing short of astounding. I'm curious to see how far this title manages to go before it exits the charts entirely… for more than a week.
Folks craving a more tactical shooting experience are making one last strike toward the 200K mark this period. Tom Clancy's Rainbow Six: Siege (PS4) clung to 20th place this period, with 2,485 units sold (196,956 LTD).
On the Hardware Front
The PlayStation 4 took a hard-fought second place this period, with 19,002 units sold. Of those, 5,030 were PS4 Pro consoles. The Vita, meanwhile, held a steady #4 this time around, with 4,092 handhelds reaching customers.
The PS3, on the other hand, continues to do its own thing, shifting 258 units.
Microsoft
In the world of geopolitics, UN Security Council Resolution 121 was unanimously adopted on December 12, 1956. The resolution was the first step in formally admitting Japan into the UN as a member state.
In the world of Japanese console sales, 121 XBox One consoles sold is sure to have at least a few employees wondering if they've been shut out somehow.