It's no This Game, but it works pretty well.
Earlier today, the official No Game, No Life anime website updated with a new promotional video for upcoming movie No Game, No Life -Zero-. The 90-second trailer features several clips of dialogue from the film, while theme song There Is A Reason by Konomi Suzuki plays in the background.
No Game, No Life Zero will open on July 15.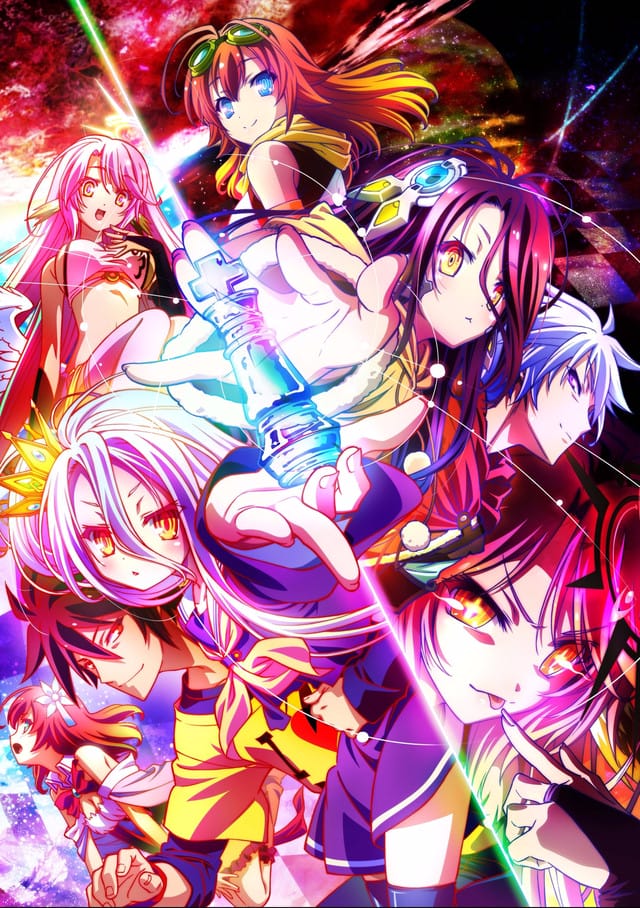 The film will adapt the events of the sixth light novel. Atsuko Ishizuka (No Game, No Life, The Pet Girl of Sakurasou) will return to the director's chair at Madhouse, with Jukki Hanada (Love Live!, KanColle) writing the film's script. Satoshi Tasaki (Rideback, Final Fantasy: Legend of the Crystals) will design the film's characters.
Other confirmed crew members include:
Music: Yoshiaki Fujisawa
Art Director: Eiji Iwase
Art Setting: Tsukasa Ohira
Concept Art: Kazuhiro Hocchi
The film will star the following:
Riku: Yoshitsugu Matsuoka
Shuvi: Ai Kayano
Corone Dola: Yoko Hikasa
Nonna Zell: Yuka Iguchi
Shinku Nilvalen: Mamiko Noto
Izuna Hatsuse: Miyuki Sawashiro
Jibril: Yukari Tamura
Tet: Rie Kugimiya
The original No Game, No Life TV series, which aired in spring 2014, was directed by Atsuko Ishizuka (Prince of Stride: Alternative, The Pet Girl of Sakurasou) at Madhouse. Jukki Hanada (Love Live!, Love, Chunibyo & Other Delusions!) took charge of series composition, while Koji Odate provided character designs.
Sentai Filmworks acquired the rights to No Game, No Life, and currently offers it on DVD and Blu-Ray. Crunchyroll offers the series in its entirety on the company's digital platform.
A teaser trailer for No Game, No Life Zero hit the web on March 3. You can check it out below:
Source: Otakomu