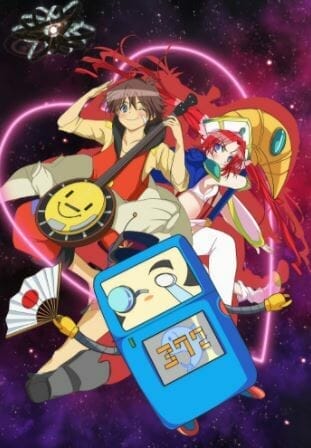 And here you were thinking that Japan was all done revealing titles to add into the summer lineup. Ha!
It's been announced that one more classic title is getting the modern spinoff treatment in the form of a brand new anime short which will premiere on July 11th. I suppose you could call it… irresponsible? Yeah, I'll… um, just show myself out.
The title in question is the 90's series Irresponsible Captain Tylor. The new series, titled "Musekinin Galaxy Tylor" (The Irresponsible Galaxy Tylor), will be about the distant descendants of characters from the original series and will have animation produced by the same studio, Studio Seven, which brought us My Wife Is Student Council President.
The cast and crew list as we know it at this time reads as follows:
Director: Hiroshi Kimura
Character Designer: Natsuki Kitakata
Music: Kenji Katoh
Animation Production: Studio Seven
Cast Members: Hikaru Koide, Kanon Takao
Irresponsible Captain Tylor was before my time and by the time I finally got around to watching it the luster had more than faded away leaving a burnt out husk of a series that I couldn't get into. I do appreciate the magnitude of the franchise being revived in this fashion though.
This is the 24th anniversary of the TV series (which kind of has me wondering why they didn't keep this series in their back pockets until the magical 25th anniversary but whatever) and there are thousands of new anime fans around the world who missed out on Tylor when it was new and shiny and this might help them discover what many consider to be a classic title all over again.
Via Mantan Web