A vision of anime artistry is reaching out to the world.
Earlier today, Pied Piper, Inc. announced that they will host a crowdfunding campaign for a series of animated works based on Vivaldi's The Four Seasons. The campaign is set to launch on July 25.
The project is being supervised by Koji Yamamura (Mt. Heat, Muybridge's Strings), with Mitsuko Okamoto attached as executive producer. Pied Piper head Ann Yamamoto will co-produce. Each season will feature a different director from across the globe.
Spring: Anna Budanov (Russia)
Summer: Priit Pärn and Olga Pärn (Estonia)
Autumn: Atsushi Wada (Japan)
Winter: Theodore Ushev (Bulgaria)
The combined work is slated to première in a live performance at Japan's Kitakyushu Hibiki Hall on November 19. Tokyo University of the Arts President Kazuki Sawa will serve as lead violinist and conductor for the soundtrack.
Pied Piper's campaign will complement the ongoing crowdfunding campaign on Japanese crowdfunding site ReadyFor, which seeks to raise 5 million yen ($45,106.41 USD) by June 30.
Anna Budanov
Anna Budanov made her début in 2013. Her inaugural work, The Wound, received awards at numerous festivals, including:
2013 Annecy International Film Festival (Special Jury Award)
2014 Hiroshima International Animation Festival (Grand Prize)
Japan Media Arts Festival
Budanov'a latest work, Among the Black Waves, won the 2017 Anima Grand Prix and "Best Visual" awards at the 2016 Fantoche International Animation Film Festival.
You can check out a pair of early stills from "Spring" below:
Priit Pärn and Olga Pärn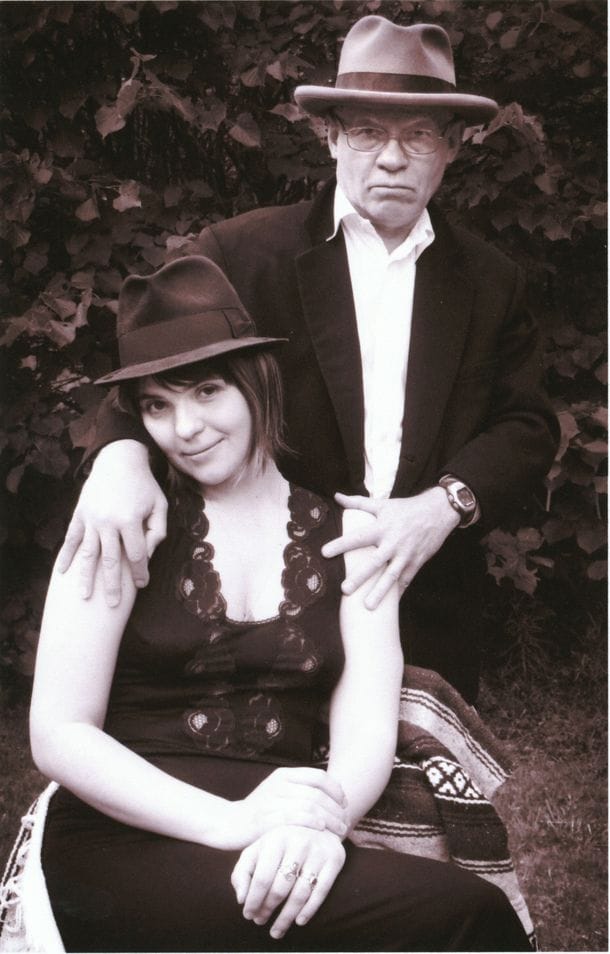 Priit Pärn made his début as a director in 1977. More recently, Pärn has shared the director's chair with his wife Olga.
Priit Pärn quickly became known for his use of black humor and non-conformist visual styles. His most famous individual works include:
Breakfast On The Grass (Grand Prix at the Zagreb World Festival of Animated Films in 1988)
Night of the Carrots (Grand Prix at the Ottawa International Animation Festival in 1998)
His most notable co-directed project with Olga is Divers in the Rain, which won the Anima 2010 Grand Prix award.
Atsushi Wada
Atsushi Wada is known for his use of muted colors and deliberate pacing, which are tempered by an absurdist sense of humor. Notable works by Wada include:
The Mechanism of Spring (2010, Venice Film Festival début)
In a Pig's Eye (Best Film at Fanoche International Animation Film Festival in 2010)
The Great Rabbit (2012 Silver Bear for Best Short Film at the Berlin Film Festival)
Anomalies (Jury Selection, 17th Japan Media Arts Festival Awards)
You can check out a rough still from "Autumn" below: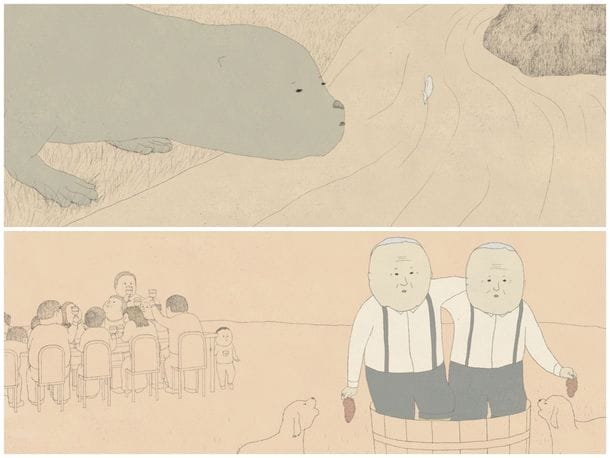 Theodore Ushev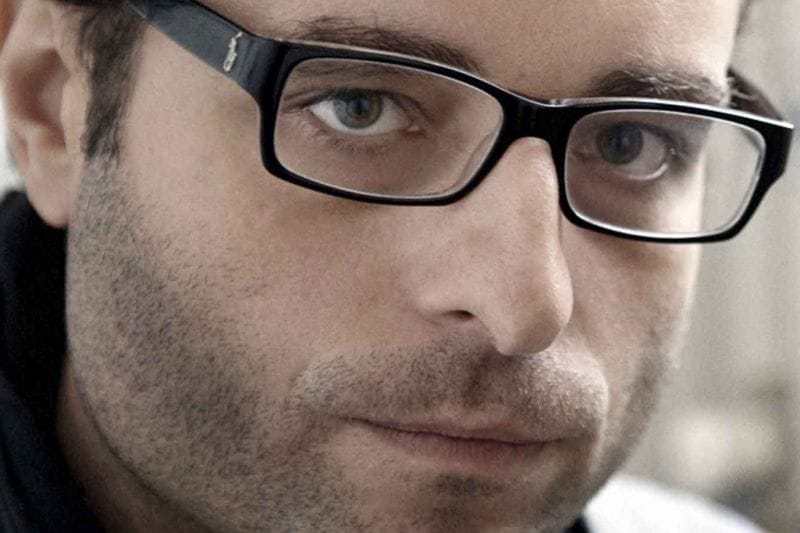 Theodore Ushev is a Bulgarian-born director, who's based in Canada. Through his career, Ushev has created numerous influential works, including:
Blood Manifesto, which was animated in Ushev's own blood
Lipsett Diaries
Blind Vashya (Jury Award at the Annecy International Animated Film Festival, Nominated for 89th Academy Award for Best Animated Short Film)
You can check out a still from "Winter" below:
Source: Pied Piper, Inc (Press Release)