Happy Sunday everyone, and welcome to an all-new AniWeekly! Last week, all eyes were on Los Angeles, as journalists flocked to Los Angeles for this year's Electronic Entertainment Expo (E3, for short). Over the course of the week, fans got to see the veil lifted from Microsoft's XBox One X, new footage of Insomniac's Spider-Man game for the PlayStation 4, and a longer look at Nintendo's Super Mario Odyssey.
Possibly the most exciting reveal of the week, though, came in the form of a 40-second teaser. With just a little haunting, familiar music and a logo, Nintendo ensured that millions of fans across the globe would collectively lose their shit. Metroid Prime 4 is real, and on track.
Though the excitement centered on E3, the anime world continued to buzz along, with plenty of reveals and surprises dotting the week.
In the News
All hail the king of the monsters! A new visual for Gen Urobuchi's Godzilla movie trilogy hit the web. The new image features the great Godzilla himself, presented in a stark black-and-white.
Just think of tomorrow! Captain Justy Ueki Tylor is back for one more adventure! Well… not really. The Irresponsible Captain Tylor is getting a new anime series from Studio Seven, which hits Japanese TV on July 11. The new show, titled The Irresponsible Galaxy Tylor, will focus on distant descendants of the original cast.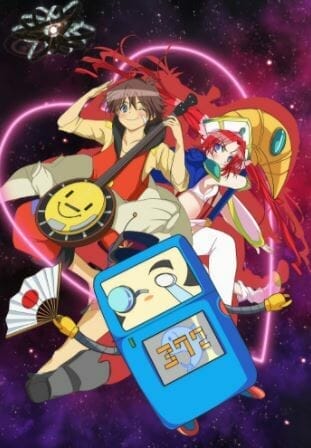 No bones about this one, we're going back to the beginning. Netflix unveiled new details on their Perfect Bones anime project. The series will be titled B: The Beginning, and slated to première in 190 countries next year. The project will be helmed by Blood+ director Kazuto Nakazawa at Production I.G.
It's time to fly to new pastures! Sentai Filmworks announced that Flying Witch will receive an English dub. The new adaptation will be released when the title hits home video.
We're talking about the grim manga, not the adorable dog or the dwarf planet. At Annecy's MIFA Film Market, Genco hosted a booth to pitch new projects. In the booth, eagle-eyed folks spotted a poster for a potential anime adaptation of Pluto, as well as a poster for a new Patlabor.
It's showtime, everyone! Kadokawa Corporation announced that they will make their North American début at Anime Expo 2017. The company will unveil new titles at the convention, as well as "new movie material."
The evergarden awaits. Anime Expo announced that Violet Evergarden will make its global début at Anime Expo 2017. A première event will be held on July 2.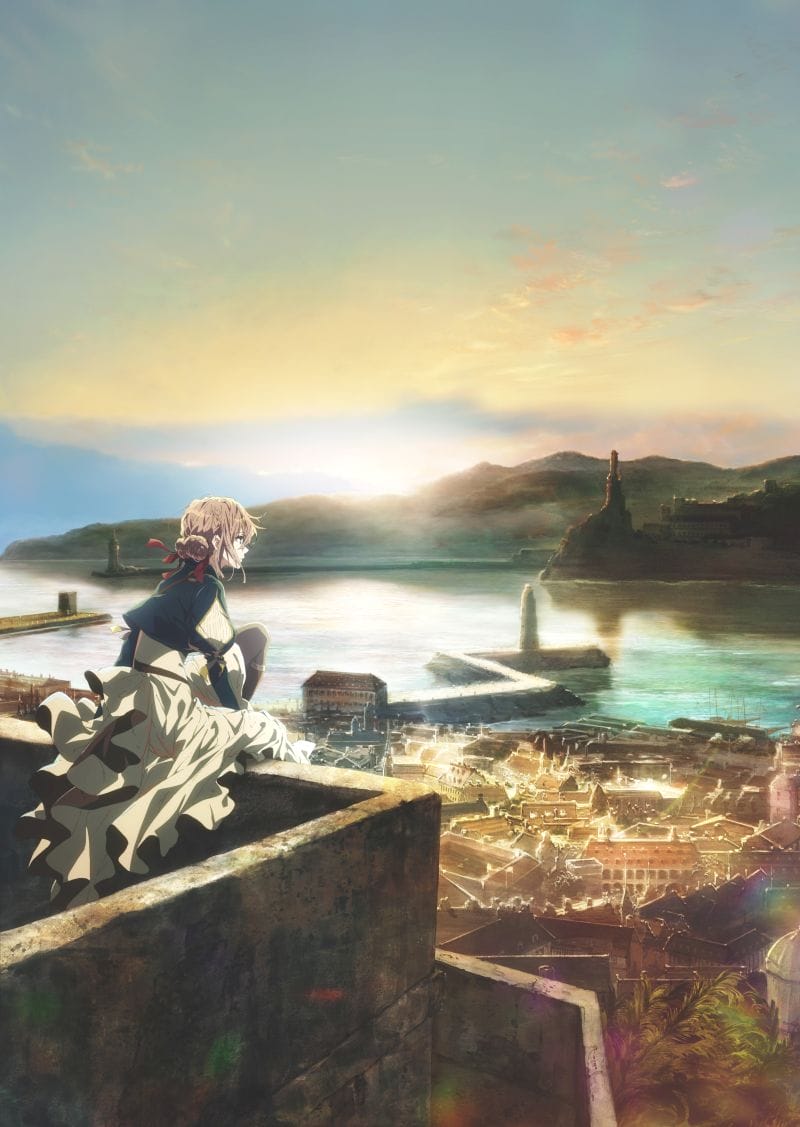 A will of steel, and a hunger for the stage. X-Japan founder Yoshiki will attend Anime Expo. The artist will attend a screening of documentary film We Are X on July 2, at noon. The event will be followed by a Q & A session with the artist.
Get your Headgear folks, we're going back in! Last week, both Genco president Maki Taro and Patlabor scenario writer Kazunori Ito took to Twitter to announce that they're attached to Patlabor EZY.
Exclusive.* Hulu announced that they're streaming The Asterisk War's English dubbed adapation as an exclusive title.
I assure you, the heavy breathing you hear isn't people working out or sleeping. Maiden Japan revealed that they licensed the Hinako anime series. Training With Hinako, Sleeping With Hinako, and Bathing with Hinako will all be released in a single home video collection.
Vivaldi's masterpiece gets animated. Pied Piper announced that they'll host a crowdfunding campaign for a series of animated works based on Vivaldi's The Four Seasons. The campaign, which kicks off on July 25, will complement the ongoing campaign on Japanese site ReadyFor.
The world's mightiest robot rises once again! Toei started streaming a 30-second teaser trailer for the upcoming Mazinger Z anime film. The 30-second promo features footage that debuted this year's Annecy International Animation Film Festival.
Seid ihr das Essen? Nein, wir sind der Jager! A third season of Attack on Titan is officially in the works! The news was revealed in a short teaser that ends with the tagline "Behold, the sea."
Coming of age, once again. Anime Expo's 2017 schedule lists a "FLCL 2 & 3 Panel", slated for July 2. The panel description lists a new trailer reveal as part of the celebration.
Everything's coming up silver! The Silver Guardian's official Twitter account announced that the series will be back for a second season in January 2018.
From the AniBlogging Community
Otaku talk by otaku journalists. Frog-kun published an article that delves into the history and evolution of the word otaku. It's an engrossing read, that deserves a read.
The Terrible Thirties Nigorimasen! takes a more contemplative look at the world this week, with a discussion of those awkward years known as your thirties. As someone who turns thirty-three in just under a month, this one definitely hit home, as I mull my own career as an anime blogger.
It's a numbers game! Kara Dennison breaks down the dollars and cents that go into convention costs. From Artist's Alley fees to those crazy food prices, she has you covered.
A relic of our past. To folks that have been around for more than a decade, the term "yaoi paddle" will have you curling up in a reflexive cringe. These bludgeons of days gone by have all but disappeared, but their legacy remains. Before you ask, yes, this was a literal paddle that people used to smack people with at conventions. Yes, that's sexual harassment. Yes, the culture has really changed since then. But anyway, those bastards were no joke. As someone who accidentally took one to the head when a Kagome cosplayer turned too fast, I can verify that they friggin' hurt. Anyway! So as to not forget the past, Lenny The Reviewer takes a look at these relics of a more embarrassing past. For a deeper history, we can turn to a helpful fan on StackExchange.
Weekly Fun Stuff!
https://www.youtube.com/watch?v=fO1LOmj7jvc
In the spirit of E3, I offer this little bit of gaming trivia. Before the Super Mario Bros. Super Show, Nintendo's iconic plumber starred in another cartoon. The series, aptly titled Donkey Kong, was based on the arcade hit that birthed a gaming empire for the Big N. And, to be honest, it was pretty damn strange!