Happy Sunday everyone, and welcome to another week of Media Create sales! With E3 behind us and Tokyo Game Show months away, we've officially hit the summer doldrums. Still, it doesn't mean that the discussions are any less exciting!
This week, Nintendo Switch owners received their next big title with ARMS, which is undoubtedly going to have folks noodling the numbers like Min-Min. Expect a few surprising moves and a couple of shocking returns this week as we dive into the numbers.
Nintendo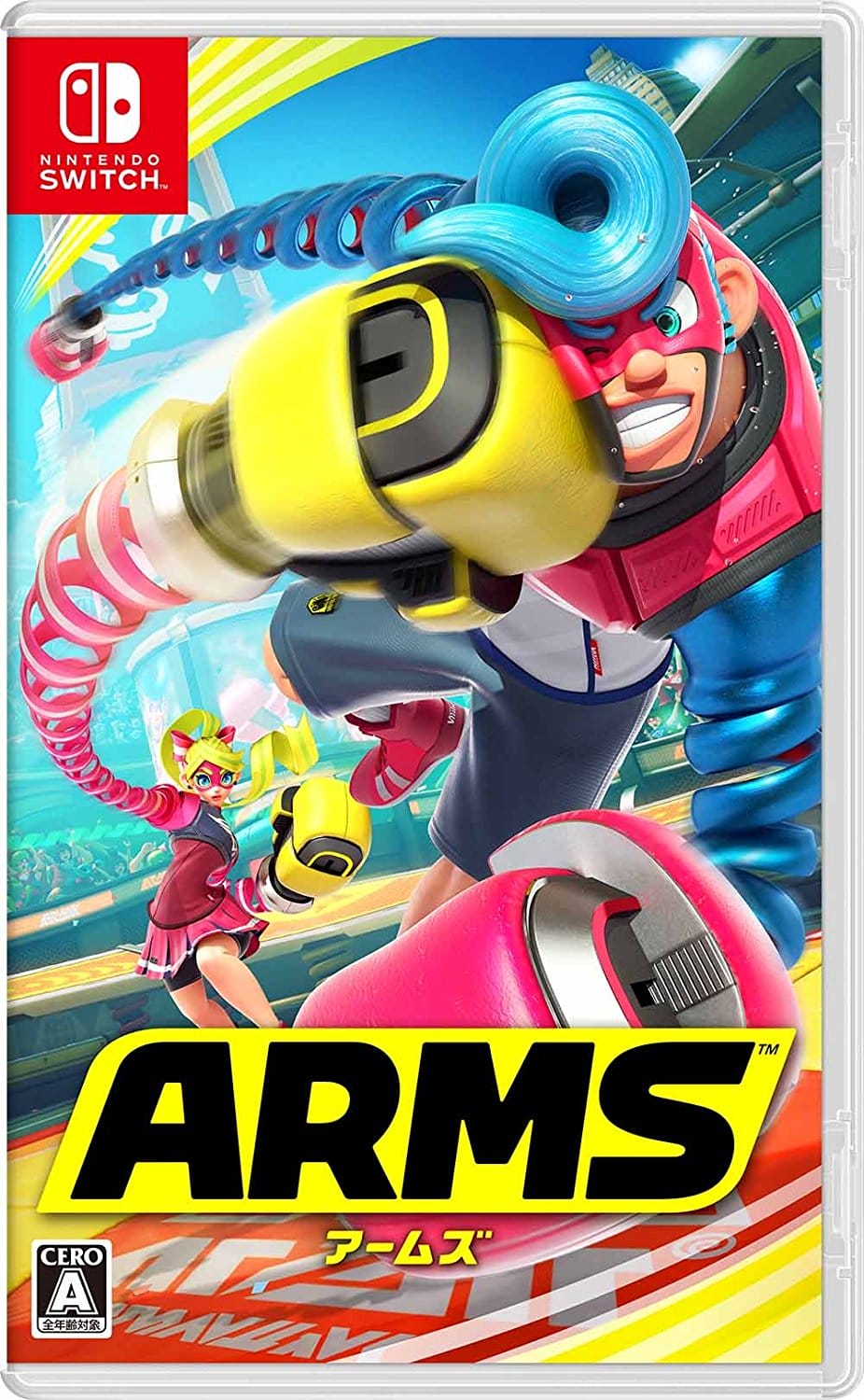 This week, titles on Nintendo hardware controlled fourteen spaces on the big board. Eight 3DS games, five Switch titles, and a Wii U game were lucky enough to make the cut. Switch fans have cause to celebrate, because the big N's latest hybrid controls the entire top-3 this time around.
At the front of the pack, ARMS (Switch) stands out like Twintelle in a character select screen. Nintendo's home-grown fighting game punched through 100,652 units this period to take first place. I was actually a bit more bullish on the title's fortunes, due to the action I've seen in sales charts, social media, and the general enthusiasm of the market proper. I had it pegged at "lower than Mario Kart (284,823 week-1), but higher than Breath of the Wild (186,379 week-1)," which was a bit optimistic. The gap may narrow with download cards included, but I'm not expecting any major movement on that front.
That said, this was a fantastic opening for a new IP on a new platform. Hell, it's a dynamite opening for a fighting game in general. Tekken 7 debuted with 58,736 sales, and Street Fighter V launched with just 41,990 sales. Combined, they moved 100,726 units. ARMS sold as much as both titles combined (well, 74 units shy, but still). The title enjoys a 10.15% attach rate, so one copy sold for every ten Switch consoles in the wild. Sell-through is a little worrying, as it's just 60-80% according to Famitsu, but I'm going to take a "wait and see" approach for week-2.
The high-speed mayhem of Mario Kart 8 Deluxe (Switch) took a comparative backseat this week. The quirky kart racer dipped down to second place, with 16,822 copies reaching customers (522,091 LTD). Sales remained pretty flat overall for the game, which enjoys a 52.65% attach rate. So, basically, one copy is still selling for roughly every two Switch consoles out in the wild. I'm still bullish on it r
eaching the million mark sooner than later, though it'll depend highly on Switch supply and whether it's bundled as to the specifics on when.
For those not seeking that competitive angle, Hyrule continues to to be a sanctuary. The Legend of Zelda: Breath of the Wild (Switch) shifted 10,200 units this period (504,726 LTD) to claim third place. The Wii U verson also managed to chart at 16th, with 2,242 copies reaching customers (133,024 LTD). Combined, the two SKUs pushed out 637,750 units since launch.
Now, this is a lot to unpack, as Breath of the Wild's Switch SKU had a particularly good week. On a percentages level, sales climbed 15%. But, more important, we saw this SKU finally crack the half-million mark. This is a pretty huge deal, given that Zelda titles have been trending low since Phantom Hourglass in 2009 (902,386).
For reference, Breath of the Wild Switch has officially outsold (Among others):
Skyward Sword (WII, 337,452)
Oracle of Ages (GBC, 373,361)
Oracle of Seasons (GBC, 372,693)
Minish Cap (GBA, 235,400)
Link to the Past + Four Swords (GBA, 293,989)
Four Swords (GCN, 127,399)
A Link Between Worlds (3DS, 446,451)
Wind Waker HD (Wii U, 48,400)
It's just 50K shy of beating out Twilight Princess (Wii, 554,109), and continues to maintain that 50.9% attach rate. Literally one copy is going out the door for every two Switch consoles. Simply fantastic.
Meanwhile, the hunt rages on just outside of Hyrule's reach. Monster Hunter Double Cross (3DS) managed to move 8,638 units this period (1,521,453 LTD) to take an easy fourth place. The title continues to hold strong, though we are starting to see some signs of decline. The 15% decline this week could be a signal that this will begin a slow downward curve, as it's replaced by the Switch SKU in August.
Somehow, the ultimate mission remains in good standing. Dragon Ball Heroes: Ultimate Mission X (3DS) clung to 7th this time around, with 3,598 copies reaching customers (157,050). While sales remain strong, we are seeing it in the downward swing. Sales dropped by 22% this period, and 23 the last. At its current rate, of decline, we'll probably see it exit the charts by early July.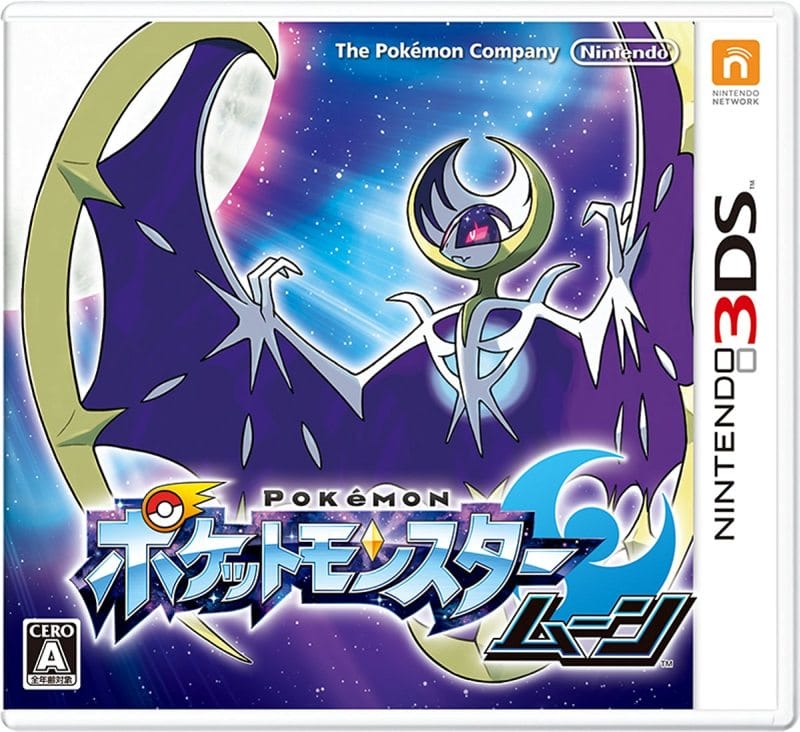 Of course, I say this about Dragon Ball, but there is potential to buck the trend a bit. After all, Pokémon Sun & Moon (3DS)continues to thrive in the mid-charts. The latest entry in Nintendo's classic monster-collecting franchise saw sales remain relatively flat this week, with 2,971 units sold (3,275,414 LTD). Sales should remain fairly consistent in the coming weeks, with a small spike when Pokken Tourname DX hits in August. I'm not 100% sure if it'll remain in the charts until November's release of Ultra Sun and Ultra Moon, but it's a very real possibility at this point.
Deeper down, the Mana Tree still stands against an oppressive market. Seiken Densetsu Collection (Switch) slashed its way to the #12 space this period, with 2,835 copies reaching customers (37,728 LTD). This is still following the typical JRPG sales curve, which means that I expect to see further declines next week, followed by an exit by early-ish July. Still, it should read 40K, which is fantastic for an obvious low-budget ROM collection. (Now Square Enix, western release please?)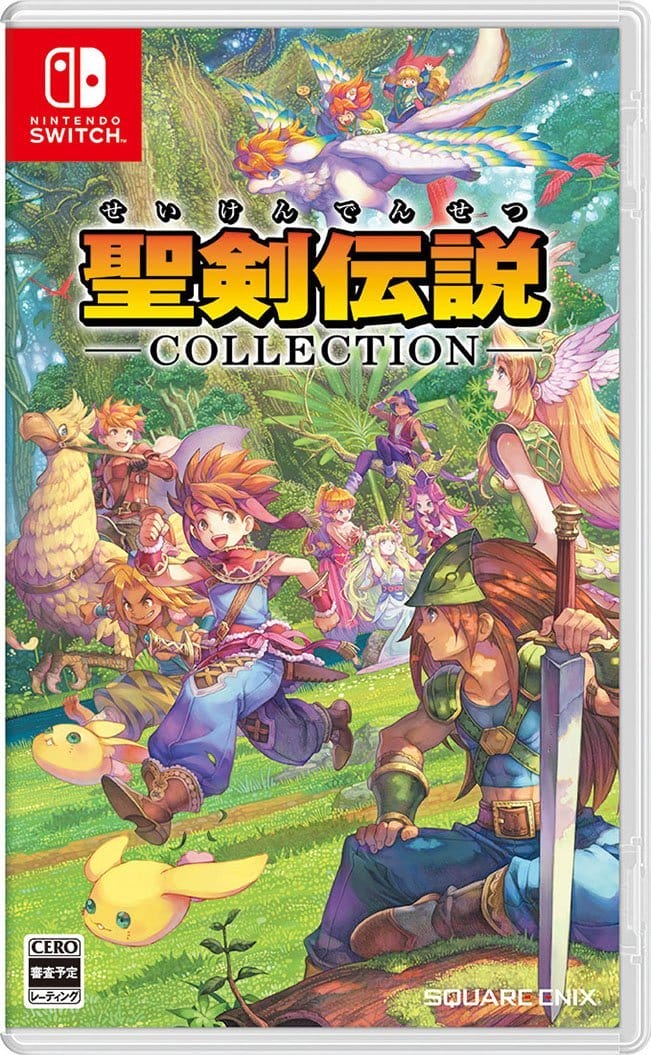 On the note of standing tall, Animal Crossing: New Leaf's Welcome amiibo SKU (3DS) continues to make its presence known to the world. The latest entry in Nintendo's "Debt to the Racoon Goons" sim pushed 2,747 units this time around (190,346 LTD) to claim 13th place. Next week will mark seven months since this SKU's release, and it shows few signs of slowing down. There's little doubt that we'll see it cross 200K, which is pretty outstanding considering the core game hit stores in 2012.
It looks like it's a microgame party further down the charts. 1-2-Switch (Switch) managed to hang on to 14th this period, with 2,618 units sold (222,668 LTD). The game is well on its way toward the 250K mark, though we might not see it reach that milestone on-charts. Still, it's on track to crack 225K next period, which is strong for a title that was derided for being light on content. The game enjoys a 22.45% attach rate, so it's basically sold one copy for every five Switch consoles on the market.
That said, it's still hard to appeal the thrill of building the better Mario Trap, so to speak. Super Mario Maker for Nintendo 3DS (3DS) pushed 2,599 copies this period (1,052,401 LTD) to take 15th place. It looks like Mario Maker found a semi-permanent resident in the lower quarter, with consistent sales and a generally steady stream of enthusiasm from the market.
Speaking of enthusiasm, sports fans continue to line up for a game of baseball, footie, or even horse racing (one of these things is not like the other…). Mario Sports Superstars (3DS) continues to cling to the big board. The title moved another 2,195 copies this period (102,977 LTD) to land at 17th. I'm curious to see where this finally ends up, since its initial trajectory placed it far below 100K in predictions.
It looks like 3DS fans are getting back into Mario Kart mania. Mario Kart 7 (3DS) drifted to 18th this period, with 2,145 units sold (2,783,005 LTD) to take 18th place.
At the back of the lineup, baseball fever seems to maintain a mild buzz. Pro Baseball Famista Climax (3DS) knocked a quick fly in the bottom of the 9th, selling 2,135 copies (86,616 LTD) to take the #19 space..
On the Hardware Front
The Switch saw an expected bump this week, with 37,709 units sold (991,659 LTD). If you've paid attention to the news, you know tha the system will break a million by next week's numbers. The console is greatly outpacing the Vita, PS4, and Wii U launches aligned, and shows no signs of slowing down. With Splatoon 2 hitting in July and Monster Hunter XX in August, the console is looking very strong as we make that transition to Fall.
The 3DS took a well-earned third this week, with 15,062 units sold (22,816,508 LTD). The Wii U, meanwhile, continues to meander down that path to its inevitable end. The quirky console shifted 199 units this period.
Sony
The PlayStation family controlled six spots on the big board this week, with five PS4 games and a Vita title making the charts.
In the champion's chair, we find Tekken 7 (PS4) awaiting the next challenger. The PS4 fighter shifted 5,407 units (76,603 LTD) to secure a fifth place victory. At this point, we're starting to see the game enter its normal "decline" phase. The 57% drop is within expected norms, so we should expect a standard "fighting game" sales curve. This is a bit unfortunate, due to the title's overall under-performing. I'm curious to see how Bandai Namco reacts, and whether the western releases will pick up the slack.
Not far behind, Adol Christin continues his latest grand adventure. Ys VIII: Lacrimosa of Dana (PS4) held on to 6th place, with 4,697 copies reaching customers (47,964 LTD). We should see this SKU cross the 50K mark next week. The title is still doing fantastic considering it's a year-old port, and the 12% decline continues to indicate a shallow sales curve.
The lure of crime time continues to bring folks to San Andreas. Grand Theft Auto V's budget-priced re-release (PS4) climbed to the #8 space with 3,588 units sold (349,575 LTD). We will see the game cross 350K next period. As I've said time and time again, to see a re-release of a port of a four-year-old reach 350K is freaking fantastic. Well done, Rockstar.
Speaking of doing well, NieR: Automata (PS4) continues to attract audiences. Yoko Taro's action-RPG pushed another 3,198 copies this time around (344,841 LTD) to hang onto ninth place. The title should cruise by 350K within two sales periods at its current rate. Now, I've sung this title's praises time and time again. Still, it has to be said Yoko Taro and Platinum really caught lightning in a bottle with this genre-subverting experience. To see so close to cracking 350K is simply phenomenal. Well done, Square Enix. Now pay Yoko Taro.
Finally, there's Minecraft. The Vita version of Notch's blocky builder managed to claim 11th place this period, selling through 2,940 copies (1,164,180 LTD). The PS4 edition also charted at 20th, with 2,064 units sold (193,485 LTD). Really, the sales of Minecraft continue to be a thing of beauty for the Vita. The title, which debuted two years ago, continues to pop into the top-20 regularly. Simply astounding.
On the Hardware Front
The PS4 took an easy second place this time around, with 24,046 units sold (4,850,625 LTD). Of those, 5,795 were PS4 Pro units (281,638 LTD).
The Vita took a distant fourth, pushing just 4,149 handhelds (5,646,573 LTD). The PS3, meanwhile, continues to meander along, with 298 consoles sold (10,467,584 LTD).
Microsoft
This week, Microsoft finally joined the big boy's club. Well, kind of. The system sold through 308 units this week (79,797 LTD), which was enough to outpace both the PS3 and the Wii U. We should see it cross 80K by the end of June at its current pace – ideally by next week.
That said, 308 is still pretty awful, which means it's funny story time.
In the world of cars, the Ferrari 308 GTB and GTS were a lines of sports cars produced from 1975 – 1985. These Italian beauties are arguably among the most iconic cars produced by Ferrari, and were featued heavily throughout Magnum P.I.'s eight-season run. The The final model, the 308 GTB Quattrovalvole, was able to push 240 horsepower to reach top speeds of about 158 MPH.
In the world of Japanese gaming consoles, 308 XBox One units sold means that some unfortunate Microsoft is probably looking to for a way out with similar quickness.