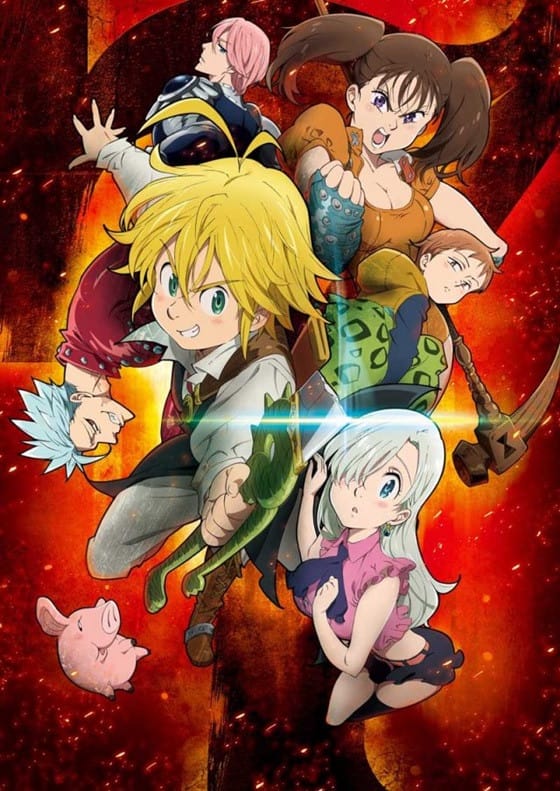 The doors to Britannia are about to open for another grand adventure!
Alternate take: For the love of all that's holy, don't confuse this with The Seven Mortal Sins.
The latest issue of Kodansha's Weekly Shōnen Magazine (Issue 30) reports that Nakaba Suzuki's The Seven Deadly Sins manga will receive a PlayStation 4 game. The game, titled Nanatsu no Taizai: Britannia no Tabibito (The Seven Deadly Sins: The Britannian Traveler), is being billed as a "deadly sins action" experience by developer Bandai Namco.
The Seven Deadly Sins manga began in the pages of Weekly Shōnen Magazine in 2012. The series currently spans 22 collected volumes, with the most recent hitting stores on August 17. Volume 23 will ship to retailers on October 17.
In North America, Kodansha Comics currently holds the rights to the Seven Deadly Sins manga. They've shipped 16 volumes to date, with the most recent hitting stores on September 6. In addition, Crunchyroll is publishing chapters of the title as they run in Japan.
The title inspired an anime adaptation, which debuted in Japan in the fall 2014 broadcast season. Tensai Okamura (Blue Exorcist, Darker than Black) directed the project at A-1 Pictures. Keigo Sasaki (Night Raid 1931, Blue Exorcist) provided character designs, while Shôtarô Suga was in charge of series composition. Netflix currently streams the show as a Netflix Original. Funimation released the series on home video.
A four-episode special, titled The Seven Deadly Sins -Signs of Holy War-, aired in August 2016.
Source: Anime News Network