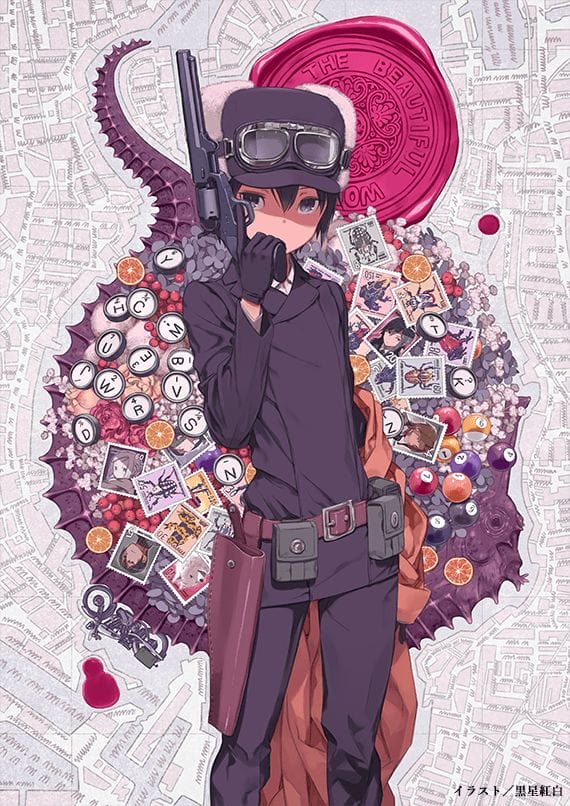 It's almost time for Kino to hit the road once more.
Earlier today, Crunchyroll announced that they will stream Kino's Journey -The Beautiful World- as part of their Fall 2017 simulcast lineup. As of press time, no further details have been announced.
Kino's Journey -the Beautiful World- is slated for an October 2017 première. The series is a follow-up to 2003 anime series Kino's Journey. Both projects adapt Keiichi Sigsawa and illustrator Kouhaku Kuroboshi's light novel series of the same name.
Tomohisa Taniguchi is directing the project at studio Lerche, with Ryoko Amisaki (Danganronpa 3: The End of Hope's Peak High School: Future Arc, Isshoni Sleeping: Sleeping with Hinako) providing character designs. Yukie Sugawara (Overlord, Hina Logi: from Luck & Logic) is in charge of series composition. Egg Firm is attached as a producer.
The confirmed voice cast includes:
Kino: Aoi Yuuki
Hermes: Soma Saito
The original Kino's Journey anime was released in North America by ADV Films. The series was rescued by Section23 Films after ADV's closure.
Source: Crunchyroll (Industry Panel)