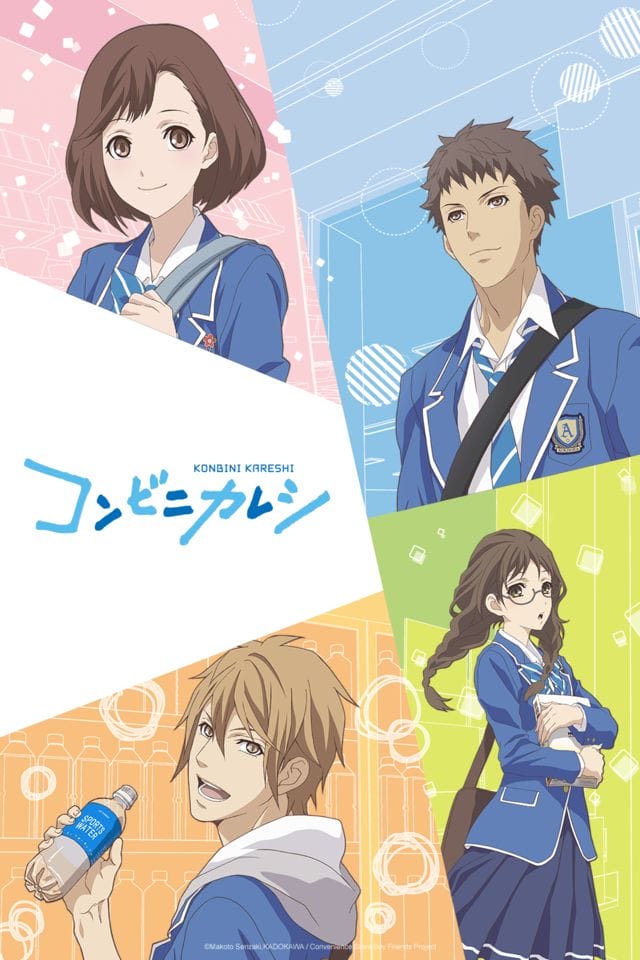 So, get ready for the latest craze: "attractive convenience store analogues"
Earlier today, Crunchyroll announced that they will stream Convenience Store Boy Friends (Konbini Kareshi) as part of their Summer 2017 simlucast lineup. The series debuted today at 12:05PM Pacific (3:05PM Eastern) for all subscribers outside of Asia.
Convenience Store Boy Friends is part of a multimedia project from Kadokawa's B's Log Comic magazine. Hayato Date (Naruto, Saiyuki) is directing the series at Studio Pierrot, with Satomi Ishikawa providing character designs. Sayaka Harada (STARMYU, Code:Realize) is in charge of series composition.
Crunchyroll describes Convenience Store Boy Friends as:
Spring. The season of beginnings.

Mishima Haruki and his friend Honda Towa begin attending Aokisora High School. While they each have a girl they're interested in, there are no signs of a relationship starting for either of them. As they awkwardly make it through each day, they meet their classmate Sasaki Nagisa and their seniors Asumi Natsu, Nakajima Mikado, Sakurakoji Masamune and others, and their thoughts and feelings begin to intertwine. It's the road everyone follows at least once, the story of a pure love racing through the moment.

The same old train.
The same old road to school.
The same old convenience store.
These static sights may, starting tomorrow, look a little bit different.
Source: Crunchyroll