You got your Gainax in my Harlock! … … … not bad.
Earlier today, the doors opened to Paris's Japan Expo. Thousands of people flocked to Paris's Parc des Expositions de Villepinte to see the hottest new goodies from the Land of the Rising Sun, as well as a glimpse of things to come.
This year, Gainax is hosting a booth at the show. It was here that the studio revealed that they're working on a film trilogy based on Leiji Matsumoto's works. The series is slated to be a co-production with GoodBook.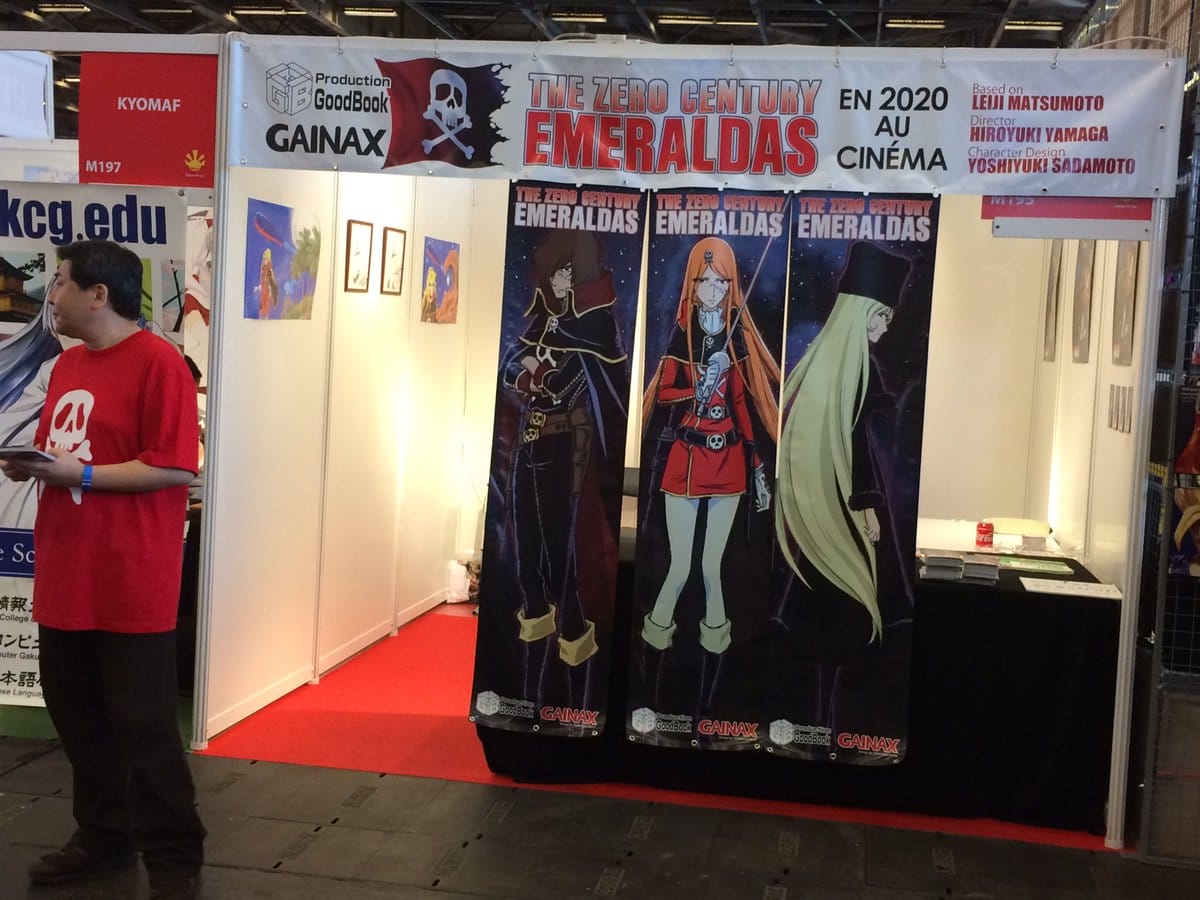 Gainax is planning to produce the following:
Zero Century Emeraldas (2020)
Zero Century Harlock (2023)
Zero Century Maetel (2026)
Gainax co-founder and president Hiroyuki Yamaga (Daicon films, Royal Space Force – The Wings of Honnêamise, Magical Shopping Arcade Abenobashi) is directing Zero Century Emeraldas. Yoshiyuki Sadamoto (FLCL, Neon Genesis Evangelion) is providing character designs, while Katsumi Itabashi (Arcadia of My Youth, Star Blazers) designs the mecha.
Masaki Wachi(Garo: Crimson Moon, Kingdom) was tapped to write the film's script, while Toshihisa Kaiya (Genshiken: Second Generation, Haikyu!!) serves as Chief Animation Director.
Source: Twitter (zerocentury)