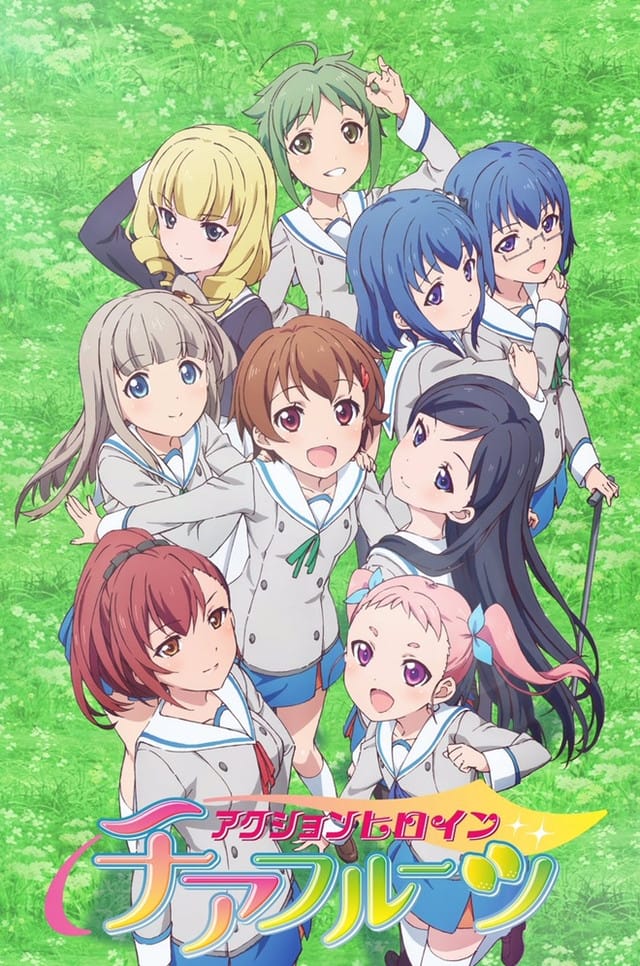 Give me an H! Give me an I! Give me a… eh, you know the rest.
Earlier today, HIDIVE announced that they will stream Action Heroine Cheer Fruits as an exclusive part of their Summer 2017 simulcast lineup. The series launches tomorrow at 9:00AM Eastern (6:00AM Pacific) for members in the following regions:
United States
Canada
United Kingdom
Ireland
Australia
New Zealand
South Africa
Latin America
Action Heroine Cheer Fruits is an original project from studio diomedea. Keizou Kusakawa (Fuuka, Magical Girl Lyrical Nanoha A's) is directing the project, which features character designs by Naomi Ide (KanColle, Riddle Story of Devil). Naruhisa Arakawa (Active Raid, Steel Angel Kurumi) is in charge of series composition.
Sentai describes the show as:
What starts as a project for a small-town festival gains traction when local heroines begin getting scouted for popular TV programs. At the urging of her aunt, a prefectural governor in Hinano City, high school senior Misaki Shirogane signs up to become a "heroine fighter" for her area – but everything changes when she has to save her town's culture hall, a beloved structure that her grandfather helped build!
Source: Twitter (hidiveofficial)