Happy Sunday everyone, and welcome to a new week of Media Create sales! This was a big week for gamers of all stripes. From niche RPG darlings on the 3DS and PS4, to a surprising claw-back by the Vita, we're looking at a surprisingly strong early-summer sales period.
Nintendo
This week, titles on the Big N's hardware controlled eleven spots on the big board, with seven 7DS games and four Switch titles making the cut.
At the front of the pack, folks are looking back (in time). Radiant Historia: Perfect Chronology (3DS), the remake of DS cult hit Radiant Historia, shifted 24,596 copies to take first place. Truth be told, this is pretty decent, all considered. The original Radiant Historia moved roughly 32,000 units in its lifetime, so doing just over 76% of that week-one is a decent start for the remake. I can't help but wonder if retailers were expecting more, though. Famitsu's tracker shows just 40-60% sell-through, which means that there's a lot of inventory remaining in the channel. This could prompt some shifts into the dreaded "bomba bin" sooner than later, if we're looking at the typical RPG sales curve [1].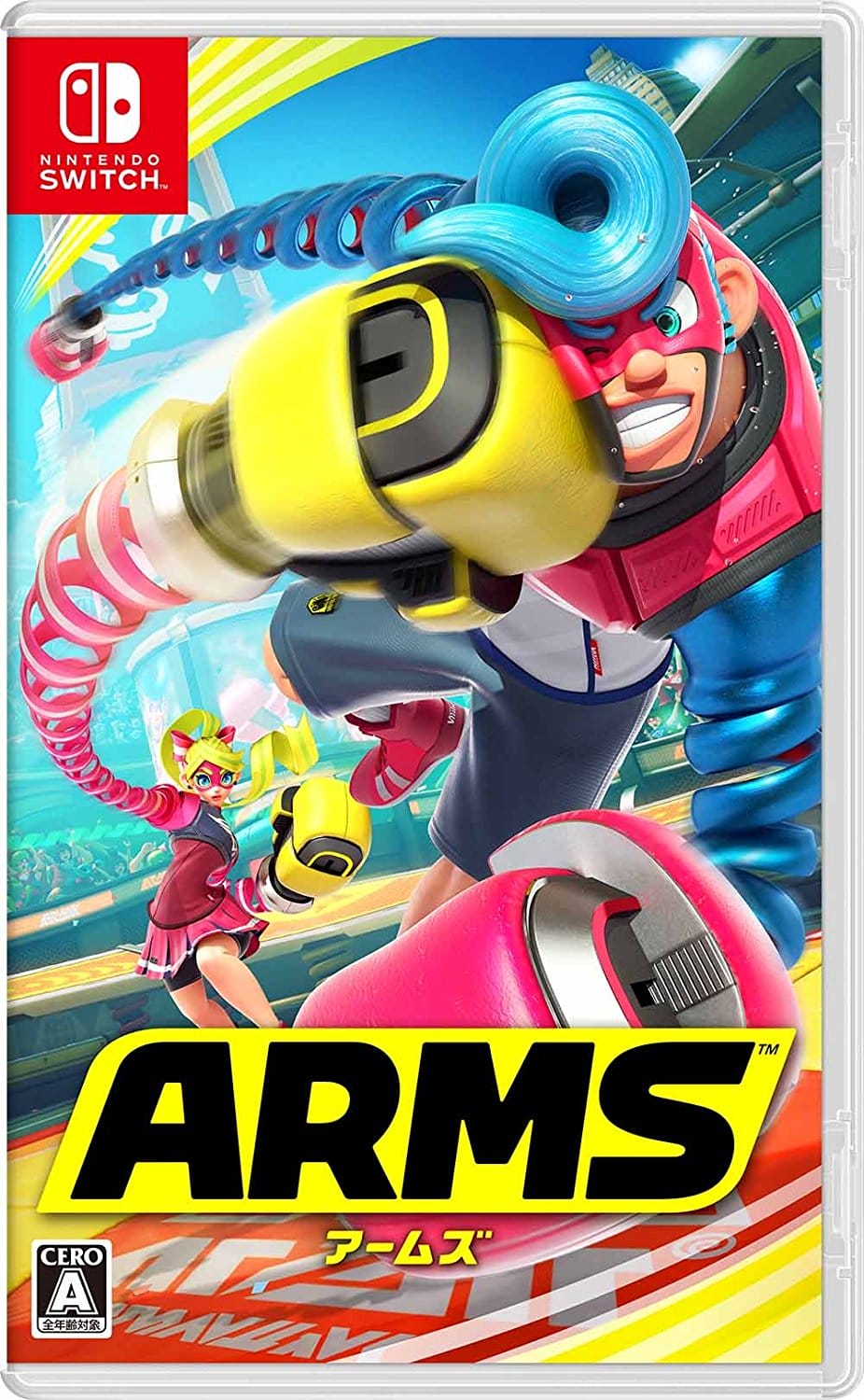 The rise of Radiant Historia sadly meant that ARMS' (Switch) reign as king of the charts had to come to an end. Nintendo's quirky fighter dipped to second this period, with 19,307 units sold (148,707 LTD). The title absolutely will cross 150K by next sales period. ARMS is currently seeing a slightly shallower sales trajectory than the norm, which bodes well for long-term sales. Even better, the game enjoys a 14.3% attach rate – basically, just under one and a half copies have sold for every ten Switches in the wild. This is incredibly healthy, and an encouraging start for the new IP. I'm curious to see how sales will be affected by the upcoming Splatoon 2 release.
It looks like Mario managed to drift his way back into the winner's circle this time around, with Mario Kart 8 Deluxe (Switch). The latest entry in Nintendo's classic kart-racing franchise climbed up to third, with 14,423 units sold (550,059 LTD). Overall, sales continue to remain pretty flat for the title, which enjoys a 52.9% attach rate. Basically, one copy's still selling for every two Switch consoles in the wild. I'm still confident about a million-sales sooner than later, but as always, this is highly dependent on Switch supply.
Meanwhile, the Alliance manages to keep alive this time around. 3DS RPG The Alliance Alive shifted another 10,085 units (36,506 LTD) to take the #6 spot. The 62% week-two drop is highly encouraging, as it's outperforming the typical RPG sales curve. There's a chance that we could see The Alliance Alive enjoy a slightly more shallow decline, which would greatly help the game's chances of breaking the 50K mark. I'll be keeping an eye on this, going forward.
Deep within the bowels of the top-10, one champion continues his search for the mighty Master Sword. The Legend of Zelda: Breath of the Wild (Switch) dipped down to 7th this time around, with 9,144 copies reaching customers (522,182 LTD). The Wii U version dropped out of the charts entirely last sales period, but the last lifetime total for the SKU was 133,024 units sold. Combined, the two SKUs have managed to move 655,206 copies. Every week, the Switch SKU for Breath of the Wild continues to creep closer to the lifetime total for 2006's Twilight Princess (Wii, 554,109). Moreover, the game still enjoys a healthy 50.2% attach rate. Literally one copy's left the store for each customer on the market. Given the franchise and its relative power in Japan as of late, this is nothing short of incredible.
Meanwhile, fans are still feeling the double cross in the top-10. Monster Hunter Double Cross (3DS) dipped down to 8th this time around with 6,003 units sold (1,534,666 LTD). We continue to see some signs of regular decline, and a general shifting away from the SKU. I'm still not sure whether this will translate into increased pre-orders for the Switch version.
Deeper down, we see Chase McCain sneaking through the charts. Lego City Undercover (Switch) debuted at the #9 space this week, with 5,351 units sold. While this seems low for a new release, it's actually outpacing the PS4 version that failed to make the top-20 (it took 23rd). The game did still fail to move more than 40% of its initial allocation, though (Famitsu pegs the numbers at 20-40%), so this will likely move to the dreaded "bomba bin" sooner than later. Still, I'm not sure what Warner were expecting from a port of a 2013 release that did 18,199 in its inaugural week.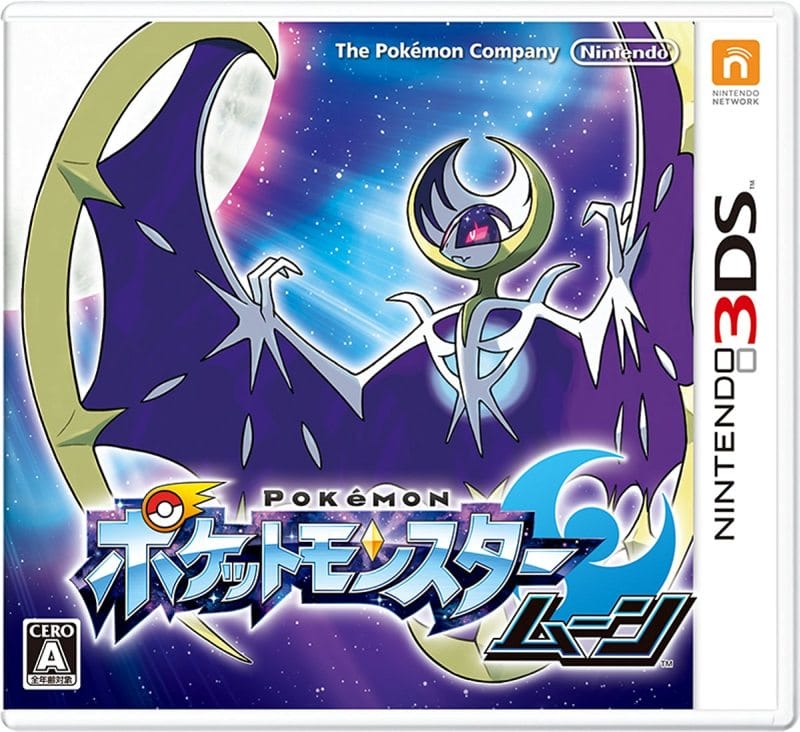 For those who want to escape the hustle and bustle of Lego City, Alola still awaits. Pokemon Sun & Moon (3DS) claimed the #15 space this period, with 3,069 copies reaching customers (3,281,483 LTD). As expected, sales continue to remain pretty flat overall. We should see this figure hold through July, with a potential spike on the release of Pokken Tournament Deluxe. I'm still unsure of whether the title will hold on to the top 10 until the release of Ultra Sun & Ultra Moon, though it's looking more and more likely by the week.
Speaking of escaping the hustle and bustle, Animal Crossing: New Leaf's "Welcome amiibo" bundle (3DS) continues to remain incredibly strong. The laid-back life sim shifted 2,880 units (195,892 LTD) to take 17th place. We should see the SKU cross 200K by the end of the month. It's impressive, though, that this specific version of the title has clung to the charts for seven months. That's to say nothing of the fact that we're looking at a re-release of a game that originally hit retailers five years ago. Simply astounding.
Unfortunately, it looks like we're seeing the Ultimate Mission's final form at this point. Dragon Ball Heroes: Ultimate Mission X took a kamehameha to the face as it dove to 18th. The title moved just 2,764 units (172,897 LTD) this time around. While we should see the game cross 175K, that 200K milestone is quickly slipping out of reach. My predictions for a pre-August exit are still in place at this point.
It looks like the thrill of making the better Mario Trap (™) is losing its luster… or not really. Super Mario Maker 3DS (3DS) dipped to 20th this time around, with 2,470 copies reaching customers (1,057,256 LTD). While it seems like the title's in decline, sales have actually been fairly flat for the past few weeks. It's more likely that we'll see the title muscled out by the new hotness than by declining sales, which is pretty fascinating.
On the Hardware Front
The Nintendo Switch stock shortage continues to sting the console. Though units are being snapped up in seconds, Nintendo's hybrid handheld was only able to move 25,805 units (1,039,825 LTD) to take second place.
The 3DS, on the other hand, held a strong third place with 15,720 units sold (22,846,957 LTD). The Wii U actually saw a small bump this period, jumping up to 193 consoles sold.

Sony
The PlayStation family managed to claim nine spots on the big board, with five PS4 games and four Vita titles making the cut.
Taking the lead was licensed title Osomatsu-San: The Game – Hang-Up Finding Employment Advice – Dead or Work (Vita). The latest adventure for the Matsuno brothers debuted at fourth place, with 11,579 units sold. While this was enough to take fourth place, the title did fail to live up to expectations. Famitsu is showing 40-60% sell-through overall. Considering that the title had a decent marketing push and a special edition for each brother, seeing it do good "Visual Novel" numbers is a bit rough.
Not far behind, Portal Knights (PS4) managed to warp to a decent debut. The title sold through 11,498 units to take fifth place. Given that this is a port of a year-old game, the performance is fairly decent. The 60-80% sell-through shows that there was real demand for the title, though not enough to lead to a sell-out. This will be one to watch going forward, as a strong week-2 could be indicative of a potential set of legs.
Despite the popular knowledge, it's becoming increasingly clear that crime does pay. Rather, games about crimes pay. Grand Theft Auto V's (PS4) budget re-release jumped up to 10th place with 3,927 copies reaching customers (357,211 LTD). At this point, I'm not sure what I can say about this title. a re-release of a port of a four-year-old game crushing 350K with no signs of stopping is frickin' phenomenal. You go, Rockstar.
Speaking of successful ports, Ys VIII: Lacrimosa of Dana (PS4) continues to show some real life. Adol's latest adventure pulled in 3,681 sales (56,687 LTD) to take 11th place. The title is continuing along its shallow sales curve, and it's already crushed 50K. I'm genuinely curious as to whether it has the giddy-up to break 75K at this point.
Of course, not every re-release is set for success. Call of Duty: Black Ops III – Game of the Year Edition, which bundles all of the Black Ops III content into one package, flash-banged its way to the #12 space, with 3,244 units sold. Famitsu pegs sell-through at a piddling 0-20% sold, so expect this to hit the bargain bins quickly.
And then there's Minecraft, the Vita's biggest seller and most stalwart title. Mojang's quirky block-based romp sold another 3,175 copies this week (1,170,416 LTD), which was enough to claim 13th place. The title's sales continue to be this beastly marvel for the Vita, as it pops in and out of the top-20 even two years later. I'd love to see it reach the 1.2 million, but whether it can or not remains to be seen.
For the otome fans out there, Vita delivered a pair of new niche titles that tickled fancies across Japan. Tsumigui: Sen no Noroi, Sen no Inori for V opened at 14th place, with 3,105 copies reaching customers. Meanwhile, Karumaruka Circle took a close 16th, with 2,937 sales.
Finally, the siege somehow continues. Tom Clancy's Rainbow Six: Siege (PS4) managed to return to the charts, with 2,575 units sold (208,764 LTD). The title's resurgence in popularity is pretty impressive, and I'm curious to see if new entry Ghost Recon: Wildlands manages to achieve that same degree of pull down the line.
On the Hardware Front
The PlayStation 4 took top honors again this period, wiht 29,194 consoles reaching customers (4,905,499 LTD). We should see it cross the five-million mark before the end of July at its current pace.
The Vita, meanwhile, saw a small bump up to 4,403 for the week (5,655,053 LTD). The PS3, meanwhile, continued at its own pace, selling 153 units this time around.
Microsoft
In the world of astronomy, 153P/Ikeya–Zhang is a comet that was discovered in 2002 by a pair of scientists – one Chinese and one Japanese. The comet has the longest-known orbital panel of any periodic comet, circling back to Earth just once every 366.51 years. Even so, it's a brilliant sight, and regarded as the brightest comet since 1997.
In the world of Japanese console sales, 153 XBox One units sold probably has a few Microsoft employees wondering if they'd be able to slip away for a few years, themselves.
[1] For reference, the "RPG Sales Curve" is a week-2 drop-off of about 75-85%, give or take. This is followed by a more regular, if somewhat steep decline that ultimately results in a quick exit from the charts.