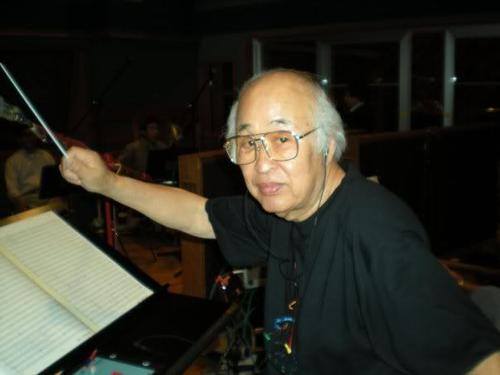 Today, the flag on the Arcadia flies at half-staff.
Composer Seiji Yokoyama passed away on Saturday. He was 82. Yokoyama succumbed to pneumonia in a hospital in Sera, Hiroshima.
A funeral service was held earlier today in Fuchū.
Yokoyama is a Hiroshima, who graduated from the Kunitachi College of Music in 1957. Through his career, Yokoyama scored numerous radio and TV projects, along with several prominent anime titles. His most notable scores included Space Pirate Captain Harlock, Romance of the Three Kingdoms (Sangokushi), and eight eight entries in the Saint Seiya franchise.
Yokoyama was awarded the JASRAC award in 1992 for his work on the original Saint Seiya anime series.
Source: Chugoku Shimbun